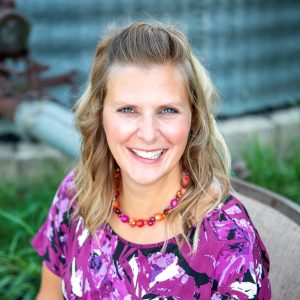 Make an Easy $1,000 Each Month Car Sharing
Clearsurance.com recently released a report, Turo insurance: What to know about sharing your car. This report explains how the car-sharing platform, Turo, works and how individuals can turn a profit using their personal vehicles. 
Car-Sharing Versus Ride-Sharing Services
Uber and Lyft are popular ridesharing services. But in the rideshare model, vehicle owners provide transportation to customers. With a car-sharing platform, vehicle owners allow peers to rent their cars and drive themselves.
Both services meet different needs, so they aren't direct competitors. Customers who want a ride will still use ride-sharing, and customers who wish to access a vehicle for a day or longer to transport themselves can opt for car-sharing.
Car Sharing Versus Car Rentals
Car sharing is renting a car. But instead of renting from an agency, peer car-sharing platforms like Turo allow customers to rent from other people. In addition, both car-sharing and car rentals offer insurance options. Rideshare insurance options are similar to car-sharing insurance options.
One difference is that car rental agencies often offer unlimited miles while Turo car sharers often limit the number of miles allowed daily. So, customers planning a cross-country trip often rent a car from an agency rather than a peer rental platform.
Still, since both options offer similar services, they're considered competitors. 
Car Insurance Options With Turo
According to Clearsurance.com, Liberty Mutual has partnered with Turo to provide insurance coverage at different levels of protection to peer renters. These policies include the following options:
Premier coverage costs the most, but it provides the most comprehensive coverage, including no out-of-pocket costs for the policyholder.
Borrowers also have the option of refusing car Turo-sponsored car insurance. However, as with standard vehicle rentals, a renter's personal policy will provide coverage for the borrowed or rented vehicle. 
One gap in coverage that policyholders should consider, though, is a loss-of-use fee. A vehicle owner renting their car on Turo could charge the borrower a daily loss-of-use fee if their vehicle is damaged and unable to be rented while it's being repaired.
How much can a car owner make on Turo?
The amount of passive income a vehicle owner can make depends on their vehicle type and the local market. Still, many vehicle owners make $500 to $1000 a month renting out a single car.
Those who invest more into Turo and rent several vehicles can make even more money every month.
The local market has the most impact on whether a peer rental venture will be successful. For example, rural communities will likely have little demand for peer rental cars. In contrast, communities near major airports and tourist destinations will likely experience a constant demand for peer rentals. 
During 2020 and the following years, when rental agencies experienced a severe lack of inventory, more customers turned to peer-to-peer rental platforms, and vehicle owners could charge more. As rental agency inventory has increased and their rates of lowered, rental prices on Turo have also decreased to remain competitive.
Risks of Using Peer-to-Peer Rental Platforms
Of course, there are risks associated with renting out a personal vehicle. First, even under ideal circumstances, the car will experience normal wear and tear, reducing its value and dependability. 
Second, a crash could put a vehicle out of commission and eliminate that income stream. So those who depend on income should have a plan to deal with that situation.
Clearsurance.com urges vehicle owners to consider their risks to make an informed decision regarding renting their personal vehicles on Turo.
Read Clearsurance.com's entire report here: Turo insurance: What to know about sharing your car.