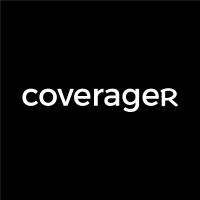 Jeff's experience with Lumico
As we were writing the Lumico/Assurance story, we had the chance to speak to several Lumico clients. One client who asked to remain anonymous shared his frustration after trying to add his two kids to the policy as beneficiaries. After almost 2 years of calls and emails, he gave up and cancelled the policy with Lumico. It's worth noting the client is a 100%-disabled veteran.
Recently, I had the chance to learn about another Lumico story – one that involves Jeff Davis, the son of Cynthia Davis who suffered multiple strokes. Jeff is the legal guardian of Cynthia and he was simply trying to update the payment method on the final expense policy his mom bought from Lumico via Assurance.
We've reviewed the correspondence between Lumico and Jeff and here is his experience:
My name is Jeff, I am writing this letter in regards to my experience with a shady company called Lumico Life insurance.
Growing up our family never had much. I lost my father when I was 7 and my mother raised us 3 kids as a single parent. Most of my life my mother lived on welfare and disability. As we got older she decided to take a policy out with Lumico life insurance so that we weren't burdened with expenses of her passing when it happens.
Recently my mother suffered a major setback that caused her to be incompetent. She needed someone to act in on her behalf for all medical and financial decisions. After filing for guardianship with the state I was granted full control of her estate (financial and medical). I now started the long road to make sure my mother was taken care of properly.
I called Lumico to update her payment method so her policy would not lapse. I was told I had to send in the paperwork to have me added so I could update her payment method. After sending in my documents that are signed and have the original court seal on them I was told they were not a POA and they would not work. See, in the state of Wisconsin if there is no POA put in place you have to go through the process I did to obtain the correct documents. I explained this to Lumico and was just brushed off.
When you call Lumico it's like pulling teeth to even talk to anyone. No one there is willing to ever help. I spoke to 8 different agents over the first month, even requesting to speak with the legal department or a supervisor and was told every time that they need to send an email to them and they will contact me within 48 hrs. After several attempts in requesting a return phone call from either with no success, I called and demanded a supervisor and until I spoke to one I would not hang up. I was talked to and treated very disrespectfully on every occasion. At this point I had explained my documents to several agents which were sent in on 3 different occasions because they either said they weren't received or they weren't the correct documents. After finally getting a supervisor on the line by the name of Daniel he pulled the documents up and assured me he would contact the legal department directly and be in contact the next day. I then waited to hear back and after 4 days and no call back I called again. At this point I spoke to another agent and was told my documents had the wrong name. When pulling them out and looking at them, I informed that they must be reading them incorrectly. The agent then pulled them up and stated that they were looking at the court clerks name and not my mothers who happened to have the same name. I requested to speak with Daniel and was told they could only email him and he would call back. I informed them I was told by Daniel directly that when I call to ask for him and there would be a note on the account that assured I would be able to speak with him.
After several more attempts and my mothers policy lapsing I still have yet to hear back. I have called several more times since and never got a return call from Daniel and every time I call I'm told he's in a meeting and unable to talk. At this point I feel hopeless and just gave up. I was never trying to collect on the policy or even make any changes to it – I was simply trying to update the payment method. I would hate to have had to try and collect from this company. In my opinion they are a very misleading company and are not willing to help at all.
Get Coverager to your inbox
A really good email covering top news.