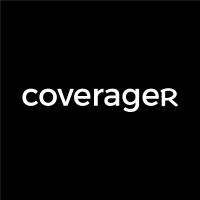 A day in the life of an Assurance agent
Coverager obtained the email sent to Assurance agents following Judge Judy's episode that referenced Lumico. See below the contents of the email, unedited.
_ _ _
Assurance Agents: 
On Thursday, February 20th, during a TV episode of Judge Judy, a Lumico insurance policy was at the center of a family issue. During the episode, Judy Judy placed a telephone call to Lumico's customer service line to gain more information on the status of a death claim payment associated with that policy. That call was portrayed in a very negative light.
As a result of the episode airing, you may encounter some current or prospective customers asking questions about Lumico. Please reference the following FAQ's (provided by Lumico) when speaking with the customer who may inquire about Lumico. 
1. What is Lumico's physical address?
(mentioned in the show)
Lumico is a financially secure company that is registered in Jefferson City, Mo.
Lumico has been in business for over 50 years and is headquartered at 175 King St., Armonk, NY, 10504 with administrative offices that service a PO Boxes in Lincoln, Nebraska
2. Is Lumico a real or legitimate insurance company?
Lumico is a licensed life insurance company, registered in Jefferson City, MO. Lumico works with carefully selected licensed partners who sell products directly to customers. Lumico has been in business for over 50 years, and rating agency AM Best recently affirmed the company's Financial Strength Rating of 'A'.
3. What is the process for a claim following a loss of life?
Generally, a notification of death is submitted to Lumico. Upon receipt, it will be reviewed and additional requirements may be requested at this time. Upon receipt of all requirements, the claim is reviewed and a decision is made.
4. Will they pay my claim when I pass away?
Lumico is committed to paying valid claims, processed as quickly as possible once all claim requirements have been received.
5. What is factored into the Lumico AM best rating?
The AM best website provides that a Best's credit rating (BCR) is a forward-looking, independent, and objective opinion regarding an insurer's, issuer's, or financial obligation's relative creditworthiness.
6. Can we comment on the particular consumer claim referenced in show?
Lumico provided the following talking points regarding the specific claim mentioned in the show
Since the show has filmed and prior to being aired, the claim has been settled and paid.
The claim was handled in accordance with Lumico's processes, which prioritize the satisfaction of its customers.
Lumico takes its commitment to beneficiaries very seriously. Lumico is committed to paying every valid claim as quickly as possible once they receive all claim documentation.
Get Coverager to your inbox
A really good email covering top news.