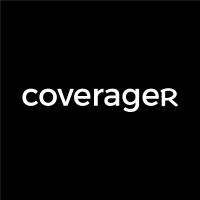 Prudumbtial
Last month, Samsung and iptiQ, a Swiss Re subsidiary, entered into a strategic partnership in order to support the insurer's goal to close the $26 trillion life and health insurance protection gap, which currently impacts more than 61% of Americans – primarily the middle market. As part of the partnership, Samsung will test solutions to better inform consumers, improve healthy behaviors, and potentially identify and prevent serious health conditions, such as heart disease.
"We're thrilled to be partnering with Samsung," said Philip Walker, CEO of iptiQ Americas. "Our collaboration represents our common mission to close the protection gap by making insurance more accessible and affordable, and encourages consumers to take up a healthy lifestyle."
One might think that iptiQ is an innovative company, but a wise man once said that a squirrel is just a rat with good PR.
iptiQ, which owns Lumico (formerly Generation Life Insurance), "is transforming insurance buying" by providing direct-to-consumer brands with a "digital insurance engine and world-class underwriting capabilities." The company doesn't sell insurance directly to consumers, instead, it provides "digital, transparent and bespoke protection products in a B2B2C manner" via "trusted brands."
And Assurance IQ is one such brand.
The 3-year-old Seattle-based company caught the insurance industry by surprise when Prudential announced its plans to acquire the company for $2.35 billion, plus an additional earnout of up to $1.15 billion, contingent upon Assurance achieving multi-year growth objectives. In the announcement, Prudential refers to Assurance as a profitable, fast-growing direct-to-consumer platform that transforms the buying experience for individuals seeking personalized health and financial wellness solutions by using a combination of "advanced data science and human expertise." In the past few weeks, I've been in contact with current and former Assurance agents along with several of Lumico's current and former policyholders who have asked to remain anonymous, to uncover Assurance's "unique approach"; the same approach Prudential is now looking to bring to customers worldwide.
Hello?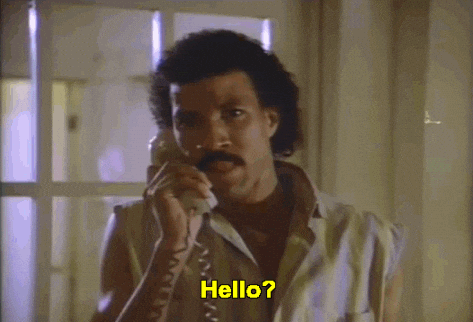 The first thing you need to know about Assurance's "technology-driven, on-demand service platform" is that it's based on technology that's as old as Prudential – the phone. In fact, one of the company's requirements for agents looking to join the platform is a headset with microphone.
When Assurance first launched it was an outbound call center. Commission-based agents would contact prospects who supposedly requested information about life insurance, however most didn't; these prospects had filled out a form for Publishers Clearing House and answered "no" for more information yet Assurance agents called them anyway. If you've ever worked in sales, then you know that "no" doesn't mean no, so despite interacting with uninterested customers, agents we've been in contact with were able to sell 15-20 policies a week. "If I came across someone who was not expecting my call I simply ask, 'Do you have life insurance?' one agent told me. "If they say no I follow with 'Well, since I have you on the phone would you like to see if you qualify?' At this point you might be asking yourself what kind of angels Assurance is able to get on the phone, well, according to the FBI, people who grew up in the 1930s, 1940s, and 1950s were generally raised to be polite and trusting. Those were the good old days.
When I started digging into Assurance, I originally planned on only talking to agents, but on September 20th, we received an email from a client that confused Coverager with Lumico. This has happened several times in the past but this time around, I decided to give the client a call.
Hello Linda
Linda is a 75-year-old woman that one day saw two charges of $98.03 from Lumico in her bank account. She remembers an agent trying to sell her whole life insurance but she declined. I promised Linda that I'll reach out to Lumico on her behalf to get this sorted out and later that day I messaged Philip Walker on LinkedIn. To this day, I haven't received a response back from Philip or from Cushla Sherlock whom I messaged as well after she began following me on LinkedIn. While Linda doesn't remember the agent who called her, she does go onto Publishers Clearing House, and in August, pch.com redirected around 1.4 million visitors to lifeinsurance.net, which is operated  by Assurance.
You could say that Lumico, which is the predominant, if not the only carrier Assurance represents – based on my discussions with several agents – has found a partner that goes above and beyond to fulfill its mission of closing the protection gap.
The company sells Lumico's final expense, term life and medicare supplement insurance, although they are "the worst products" as one agent told me. And despite only representing one carrier, Assurance tells agents to lie: "Wow! I found a great policy for you through an A rated carrier – Lumico Life," wrote to me an agent about the verbiage they use when talking to consumers. "We're shoving Lumico down people's throats," another agent said to me.
Assurance claims that it created the most advanced technology and data science systems, yet built it all to support the human touch. Well, despite their advanced data science, one of their agents sold a policy to a terminally ill client – the risk of underwriting over the phone. Also, the company mostly deals with retired or unemployed people who receive SSI, SSDI or welfare. The majority of their clients also have health issues – COPD, high blood pressure, heart issues, etc. This is data every current and former Assurance agent we spoke with confirmed.
After the initial outbound calling phase, Assurance implemented the Delta platform, which basically blasts people's phones until they answer, and once they do, they are transferred to a live person ("guide") who later transfers the call to a licensed agent. This is one of the company's selling points to recruit agents – "inbound calls." Assurance has around 300 commission-based agents who receive 220% of the monthly premium – an extremely low compensation in comparison to independent agents.
Hello Lauro
Sales is a contact sport. The more people you talk to the more money you make; according to Lauro Herrera, who sells final expense insurance over the phone – just like the typical Assurance agent. But that's where the similarities end, because unlike Assurance & Co. one is transparent about the business he established.
Herrera saw his dad work his way up from being a dishwasher, to a chef, to a head chef to eventually being a restaurant owner – up to a point where the two became partners in the business and even made plans to open a second location. But the plan never came to life as Herrera's father died at the age of 48 after been diagnosed with leukemia. Eventually Herrera was recruited into the insurance industry – selling insurance door to door to ultimately selling insurance – virtually – over the phone. He leads a team of 30 people; learning the hard way to avoid mass recruiting as quality doesn't come in quantity which impacts the bottom line via 'chargebacks' (something Assurance has plenty of, according to agents).
Hello Motivation
While Policygenius has to worry about paying competitive NYC salaries, adding benefits, and cultivating its culture, and while Ladder is busy integrating into digital platforms, Assurance found a shortcut by connecting the stereotypical, motivated, commission-based, sales agent with a demographic that still answers the phone.
Get Coverager to your inbox
A really good email covering top news.