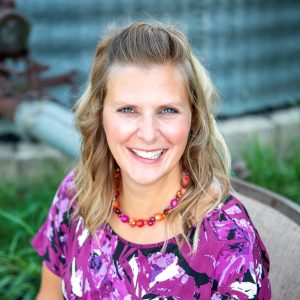 Insurers That Allow a Business Vehicle on Your Personal Auto Policy
If you drive your vehicle for business and personal use, knowing what auto insurance you need may be challenging. If you assume your personal auto policy covers you when you're working, you may be mistaken and putting yourself at financial risk. 
According to a new Clearsurance report on Insuring Business Vehicles, some carriers allow you to add a business vehicle to your personal auto policy. If not, Clearsurance recommends adding a commercial endorsement to your policy. And if your business has employees who drive on the job, it's critical to make sure they have enough liability to protect themselves and your business. 
How to Properly Insure Your Business Vehicle
When you drive a vehicle for business, you can purchase the following types of auto policies:
Company vehicle policy

– covers you while driving for work and on personal time. You can also buy additional coverage or endorsements for your spouse or family members who drive your vehicle.

Commercial auto policy

– applies to vehicles primarily used in your business or owned by it. A commercial auto policy gives you physical damage protection and liability coverage for accident-related injuries and property damage. If you have multiple cars or trucks, you can "schedule" or list each one separately with various coverages depending on the vehicles' size, age, and amount of coverage you need.

Personal auto insurance policy –

provides damage and liability coverage for some commercial use of your vehicle, such as using it occasionally for your business. However, your insurer may charge a higher premium for allowing business use and taking on additional risk.
If you have employees, their auto policies may cover their vehicles while on the job. However, it's wise to review their coverages to see if they carry enough liability to safely and legally drive for your company. If an employee gets into an accident and injures someone while working, the injured party could get your business involved in an expensive lawsuit.
How to Add a Business Vehicle to Your Auto Policy 
According to Clearsurance, the following popular insurers allow you to cover a business vehicle on your personal auto insurance:
Progressive

GEICO

State Farm

Allstate

USAA

Liberty Mutual

Farmers

Nationwide

American Family

Travelers
Clearsurance recommends checking with multiple insurers to compare coverage and quotes. 
Should You Have Commercial or Personal Auto Insurance?
There's no one-size-fits-all answer regarding the auto insurance you need for your business. Clearsurance says if you're not sure if you need commercial auto or personal coverage, answer the following questions:
Who owns your vehicle (you or your business)?

Is your vehicle driven primarily for personal or business use?

What is the type and weight of the vehicle (such as car, truck, or van)?

Does your business require drivers to have high liability limits based on your industry, type of work, and potential risks?
If you're a business owner, you likely need auto liability coverage of at least $500,000 to $1,000,000. In many cases, adding higher limits doesn't significantly increase your auto premium and is well worth the added cost.

How To Choose the Right Car Insurance for Your Business
Protecting your business from liability for potentially significant property damages or bodily injury is critical. While a personal policy for your business vehicle may be enough in some situations, it's wise to have more than less auto coverage. 
Once you know the type of auto coverage you need, compare quotes from several insurers to get the best price. For more accurate auto rates, you can even shop for quotes by VIN. 
The bottom line is that you must do your homework to understand how much coverage you need to protect yourself and your business. Be sure to speak to an insurance representative or broker if you need help understanding your insurance options and ideal coverage amounts.
Read Clearsurance's complete report: Best Car Insurance Companies That Allow Personal Insurance on Business Cars (2022)