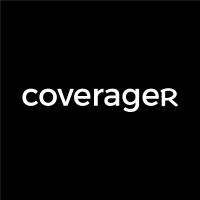 Greater Than takes APP-based risk assessment to a new level
Greater Than announced it will launch an OBD-free solution for all cars with infotainment systems based on high-sensitivity traceability in the app. The launch is likely to take place in the spring of 2020 and will then be available to all users who want to access the company's digital insurance solution Enerfy directly in the infotainment system without having to use an OBD reader.
The highly sensitive traceability of the app and the OBD-free solution are a significant step forward for Greater Than in the company's goal of providing a service that includes all types of vehicles, regardless of fuel type, year of manufacture, vehicle type or geographical location. The strategic development is a response to the need for effective implementation and frameworks that support the core values ​​that insurers have today and in the future.
"As we are at the forefront of the industry in terms of development and have initiated cooperation with internationally large customers, we are keen to ensure that our solutions can be used by all types of vehicles. For us, it is very important that the app identifies actual runs. Thanks to our development in this area, we will soon launch an app with a super-sensitive traceability. "- says Sten Forseke, founder of Greater Than.
"We have taken our deep learning AI to a whole new dimension! OBD data or not will be optional with our solution as our adaptive algorithms are deeply trained and identify the smallest change in driving behavior. The new OBD-free solution will simplify boarding of new customers and make the door wide open for all drivers, regardless of vehicle type or age of vehicle. "- says Anders Lindelöf, co-founder and CTO of Greater Than.
The in-depth driving analysis will, as before, assess the driving per second and per meter as the vehicle rolls and immediately correlate this to a priced risk level. Something that gives both drivers and insurers a transparent real-time insight into risk, which makes driving evaluation even more powerful. The OBD-free solution will initially be offered to users with an infotainment system in their cars for measuring, pricing and rewarding individual driving behavior.
Get Coverager to your inbox
A really good email covering top news.