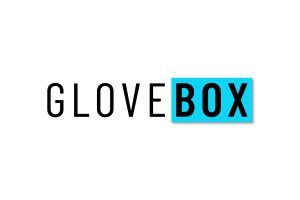 GloveBox Releases Dedicated Agent Branded Product
Insurance Agents can now license the GloveBox technology as their own
DENVER, February 26th – GloveBox, the breakthrough, independent insurance agent technology which aggregates self-service native and web portals of insurance carriers into one centralized location, announces the addition of its second core product aimed at benefiting individual P&C insurance agents themselves. GloveBox Agent is the first of its kind on the market, providing individual insurance agents who don't handle their own service, a post-sale technology to offer their clients. GloveBox Agent allows them to brand their company to their clients, offer self-servicing policy technologies, and refer out services seamlessly. The product is being introduced as a complimentary technology to GloveBox Agency, which is currently in beta with a full release scheduled for early Spring 2020.
The availability of GloveBox Agent eases servicing demands for agents when relying solely on company-provided service teams. This model is becoming increasingly popular, while also becoming more difficult to maintain. Allowing agents to keep their brand in front of their clients is key. This brand-new product includes features such as direct connection with carriers to pull policy documents, convenient access to agent details, and the ability to refer your agent. As the company introduces more features and functionalities, there is increased opportunity for insurance agents to be more efficient and ever-present to their clients as the P&C insurance market becomes increasingly competitive and commoditized.
"What makes GloveBox Agent unique?" asks GloveBox co-founder and CEO Ryan Mathisen. "We aren't relying on agency management systems to obtain policy data. Instead we derive the information directly from the carrier's systems themselves. This allows us to offer a branded, white-labeled experience to every P&C agent in the US without needing to have access to, or control of their client servicing. Our system offers an uber-unique platform where an agent can have their own branded self-service experience to offer their clients, with a same day turn-around on delivery."
GloveBox Agent is now available pages.gloveboxapp.com/agent. The product can be white labeled for just $79 a month with no term agreement. Agents can test drive their own technology with a risk-free trial for 7 days!
About GloveBox
Founded in 2019, Denver-based GloveBox aims to simplify insurance policy access for consumers by aggregating policy documents, regardless of carrier, into one centralized location. The founders are made up of three insurance professionals who helped build a smaller independent agency into one of the top producing agencies in the country.
###
Media Contact
Andy Mathisen
CMO/Co-Founder
720-299-4585
Andy@GloveBoxApp.com