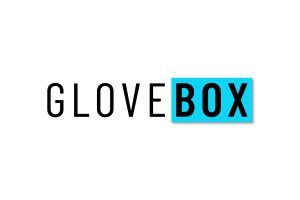 GloveBox Announces Partnership With Nationwide
GloveBox and Nationwide launch partnership for policy self-servicing integrations to Nationwide independent agencies and policyholders
DENVER, July 14, 2022 – GloveBox, the carrier-connected client experience platform (CXP), has partnered with Nationwide, a leading insurance carrier for independent agents across the U.S. GloveBox will integrate with Nationwide's post-bind service APIs to deliver a seamless, digital policyholder service experience via the GloveBox technology.
The Denver-based insurtech GloveBox has established itself as an innovator within the independent insurance sector by enhancing the client experience and significantly reducing time, money and resources spent on personal lines customer service for independent insurance agencies. Through this groundbreaking partnership with Nationwide, GloveBox will deliver accurate and real-time policy documents and data with plans for direct billing functionalities using a seamless policyholder authentication experience. 
"Meeting policyholders where they want to be is the foundation of customer experience in today's insurance world. We at GloveBox believe that this is achieved by connecting all stakeholders (policyholders, agents, and carriers) into a single platform where policy data and service workflows can be easily accessed and operated on," says Ryan Mathisen, CEO of GloveBox. "Partnering with Nationwide is an amazing step in proving that better insurance relationships can be fostered out of building and providing inter-connectivity between systems. The result empowers policyholders, agents and carriers to operate amongst each other more effectively based on how they choose, providing a truly omni-channel service experience for all."
Nationwide's partnership with Glovebox is just the latest example of how the insurance and financial services leader is utilizing technology to help their agency partners operate more efficiently and effectively. 
"The demands on an agent's time are immense. They'd love to automate certain functions of the insurance process so they can focus their efforts on identifying their clients' needs and then providing products and solutions to protect what matters most to them," said Blair Crossan, Nationwide's Vice President of Sales Experience for Personal Lines. "Nationwide is partnering with Glovebox because we know their technology can help our agency partners accomplish that goal."
Agencies who have experience with Glovebox's technology see this partnership as a win for all involved. 
"It is my belief that we, as independent agents, have to meet our clients where they want to be met. A partnership between GloveBox and Nationwide tells me that the two companies understand the value in giving our clients options to allow for ease of doing business," says Scott Howell, Agency Owner of iProtect Insurance & Financial Services. "Additionally, our agency is dedicated to writing more business with companies that directly integrate with GloveBox, as it reduces our time spent on basic customer service tasks. This partnership is a perfect example of how we will grow our agency."
Agents and agencies interested in adding Nationwide to their book of business can visit https://www.nationwide.com. 
###
About Glovebox
Founded in 2019, Denver-based GloveBox simplifies insurance policy access for consumers by aggregating policy documents, regardless of carrier, in one centralized location. The founders are made up of former insurance professionals who helped build a smaller independent agency into one of the top producing agencies in the country. GloveBox is available at https://gloveboxapp.com 
About Nationwide 
Nationwide, a Fortune 100 company based in Columbus, Ohio, is one of the largest and strongest diversified insurance and financial services organizations in the United States. Nationwide is rated A+ by both A.M. Best and Standard & Poor's. An industry leader in driving customer-focused innovation, Nationwide provides a full range of insurance and financial services products including auto, business, homeowners, farm and life insurance; public and private sector retirement plans, annuities, mutual funds and EFTs; excess & surplus, specialty and surety; and pet, motorcycle and boat insurance. 
For more information, visit www.nationwide.com. Follow Nationwide on Facebook and Twitter.