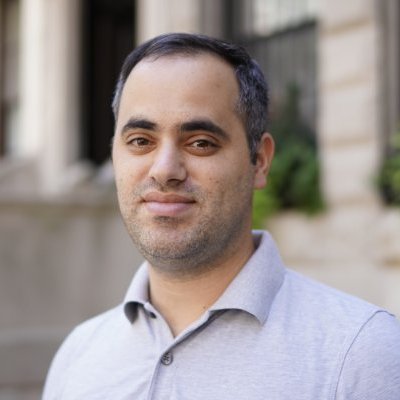 Get The Popcorn Ready, Lemonade Just Raised a Hundred and Twenty…
On 4:45 AM EDT, Lemonade took to Twitter to declare its latest round of funding to the tune of $120M led by SoftBank Group; bringing its total funding to date to $180M. Refresher: the NYC-based P&C insurer was founded by Shai Wininger and Daniel Schreiber to offer home and renters insurance leveraging AI and behavioral economics. It currently operates in New York, California, Illinois, New Jersey, Rhode Island, Texas, Nevada and Ohio, and is licensed in 17 additional states. Prior investors include: Aleph, Allianz, General Catalyst, GV (Google Ventures), Sequoia Capital, Sound Ventures (Ashton Kutcher), Thrive Capital, Tusk Ventures, and XL Innovate.
Hello, world!🌎🌍🌏#GoLemonade https://t.co/OBw0efKUkn

— Lemonade (@Lemonade_Inc) December 19, 2017
"By combining big data and AI with a seamless user experience, Lemonade is truly revolutionizing the insurance industry. We have been impressed by the team's creative approach to disrupting the traditional insurance model with innovations like Zero Everything policies and Giveback, and we look forward to supporting the company's rapid growth" – David Thevenon, a senior investment professional within the SoftBank Group, who now joined Lemonade's board.
In Context
There's a saying that a squirrel is just a rat with good PR, and above all, Lemonade has the absolute best PR in insurance. Period. But, let's put that aside and look at the product itself, a $5 renters insurance and a $25 homeowners insurance. At least, these are the starting prices. Currently, Lemonade is investing more in pushing its renters insurance; we sampled 71 ad copies of Lemonade on Google – out of which 42 ads contained "renter/s" and 55 ads contained "$5". Only 15 ads contained "home" or "homeowners".
In the Numbers
Let's assume a claim-less, admin-less, tax-less world in which the price of the average policy Lemonade sells is $10 (being generous). This means that Lemonade has to sell 2,500,000 policies to return the investment in 3 years.
It currently sold > 70,000 policies.
A Change of Plan
Lemonade cofounder Shai Wininger is also the cofounder of Fiverr, a first of its kind online marketplace for services such as writing, graphic design, video editing and programming, beginning at $5 per job performed. By now, we know that Lemonade is a big fan of behavioral economics, and Professor Dan Ariely is a big part of that. If I had to guess, I'd say that the $5 renters insurance was Shai Wininger's idea, inspired by Fiverr. If I had to further guess, I'd say that Lemonade cofounders hoped to replicate the success of Fiverr, which is a reputable player in a world led by intermediaries that offers a platform for a fee; as do Facebook, Airbnb, Alibaba and Uber. You've seen this line before: Uber, the world's largest taxi company, owns no vehicles. Facebook, the world's most popular media owner, creates no content. Alibaba, the most valuable retailer, has no inventory. And Airbnb, the world's largest accommodation provider, owns no real estate (although that may change). That, I believe, was the vision with Lemonade's original P2P plan, in which the company would have taken a fee, without the risk (passing it on to reinsurers) to organize and manage what could have been the world's biggest insurance platform.
The Harsh Reality
Renters insurance isn't a sexy product; just look at the volume of monthly searches on Google (keep in mind that Google calculates the volume by counting the precise term and its close variants).
Yet the competition on the 201k people searching for renters insurance is a tough one. Look:
Domains that appear on Google's (organic) first page:
statefarm.com
allstate.com
progressive.com
geico.com
erenterplan.com
libertymutual.com
esurance.com
farmers.com
assurantrenters.com
nationwide.com
Domains that appear on Google's (organic) second page:
affordablerentersinsurance.com
residentshield.com
metlife.com
erieinsurance.com
iii.org
mercuryinsurance.com
safeco.com
thehartford.com
usaa.com
amfam.com
Note: paid Google ads for renters insurance average $13 per click, something that's also hard to justify when selling such low premium policies.
A Question and a Prediction
So, how do you justify a $180,000,000 investment in a company that sells policies starting at $5, keeps 20%, takes the risk, and competes against companies with huge budgets and bundling power? The answer lies in my prediction, Lemonade will be acquired by a foreign company to develop its original P2P model in places with less regulation . Well, either that or some people are really bad at math.
Get Coverager to your inbox
A really good email covering top news.