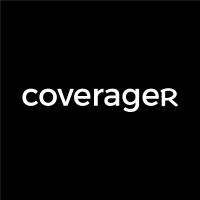 Fairmatic raises $42 million
Fairmatic, an "insurtech 2.0 company," has raised $42 million in Series A funding led by Foundation Capital and Aquiline Technology Growth, with participation from angel investors including Yahoo co-founder Jerry Yang, Oren Zeev, Assaf Wand, and Bill Tai.
Fairmatic, which is led by Jonathan Matus, the co-founder and now former CEO of Zendrive, will be focusing on commercial auto insurance, "enabling savings for safer fleets and improving road safety for all." According to a press release from Zendrive, Fairmatic was spun out as a new commercial insurance company, however, Fairmatic's funding announcement does not mention Zendrive at all, not even in regards to Matus who is described as a former Android and Facebook mobile executive.
Fairmatic's AI-powered risk and pricing models have been trained with "nearly 200 billion miles of driving data" and tested over five years of operations, demonstrating a "proven way to help fleets proactively manage and improve safety issues with actionable insights."
"Fairmatic is introducing an impact-driven alternative to antiquated commercial auto insurance models: one that rewards safety and gives fleets fairness and control over costs. Having spent years working on making smartphone technology ubiquitous, I was deeply troubled by its unintended consequence for road safety. Fairmatic's inception is the manifestation of our focus to transform commercial auto insurance into a force for good. Insurance in this segment has been extremely unfair. Now more than ever, with inflation making things worse, fleets need a fair and transparent insurance option. Safer fleets should pay less because they're less risky, but they end up subsidizing unsafe fleets because existing commercial auto insurers use a catch-all pricing algorithm that fails to account for actual and dynamic risk profiles unique to each fleet." – Jonathan Matus, founder and CEO of Fairmatic.
"Raising such a substantial Series A in the current economic climate is testament to the opportunity Fairmatic has and to its proven track record while in stealth mode, which we only expect to continue on an exponential trajectory. With a total addressable market of $160 billion, the commercial insurance category is ripe for a refresh. Fairmatic offers new ways for fleets to derive the same technology-based cost savings and benefits that consumers have enjoyed for years." – Foundation Capital's Charles Moldow.
Bottom Line: We first covered Fairmatic in 2019.
Get Coverager to your inbox
A really good email covering top news.