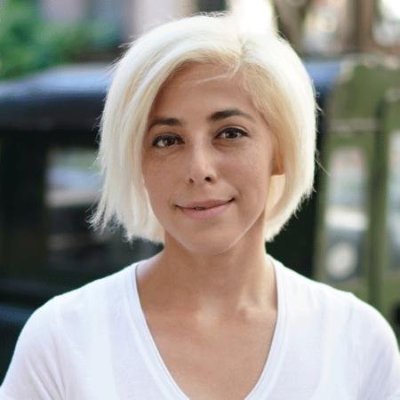 DataCubes. Data Fantastic.
It's been 6 months and 28 days since Schaumburg-based data and analytics insurance startup DataCubes announced its $2.5M Series A round. The startup, established in 2015 and led by Kuldeep Malik, is operating in the space of next-generation data for commercial lines players, offering a data ingestion tool that integrates and organizes data from multiple external and internal enterprise sources and provides insights and data visualization that present a clear picture.
Most recently DataCubes welcomed Graham Gudmestad into the role of Sr. Sales Director. I wanted to hear why DataCubes, why now, and what's more challenging than a 'long sales cycle' that is the playground of several B2B insurance startups.
Coverager
You've worked at big companies like Oracle and Guidewire. Specifically, as an Applications Sales Representative at Oracle and as an Account Executive at Guidewire, a role you maintained for close to 4 years. What led you to bet on a young company like DataCubes?
Graham
It's been on my professional bucket list to work for a startup. But I have a very young family (12-week-old-baby girl!) and I always seemed to think it would be much later in my career. Needless to say, Kuldeep and Harish have built something impressive, so I couldn't wait.
Coverager
The top 10 best commission-based companies to work in are mostly in technology. Refresher below:
In your opinion, is it easier to sell technology to insurers or to sell insurance to consumers?
Graham
I wouldn't have the faintest idea how to sell to consumers. With insurance companies, we're collectively trying to find a solution to a problem. What would I say to consumers, "This thing is cooler than that other thing. Want it?" I don't think I would be very successful.
Coverager
What's one thing Kuldeep (DataCubes CEO) doesn't know about you?
Graham
It's also a professional goal of mine to take a 20-minute power nap every day. Hasn't happened, yet…
Coverager
Name a few companies that are on your call list and why.
Graham
We specialize in Commercial Lines of Business right now, so we're trying hard to tell our story to as many of those carriers as we can – but considering that I live in Minneapolis, my focus is on carriers south of the Mason-Dixon Line.
Coverager
If you had to choose one item only from Goldbely to send to a client, what would it be?
Graham
Without question, anything from David Chang's "Milk Bar". The birthday cake and the crack pie are some personal favorites of mine. And, I have a serious sweet tooth. If you're ever in NYC, check out any number of his establishments. You won't be disappointed.
Coverager
If you had to sell yourself as a product, what product would you choose to be and why?
Graham
Likely P90X or Shaun T's Insanity. It's not that enjoyable, but you'll like the results…
Coverager
Insurance companies are trying to adapt to new risks and demands, and enablers like DataCubes play a big role – from your experience, what characteristics do insurance companies look for in software providers?
Graham
Insurance carriers want tools that make their lives easier. So, that makes a lot of folks think about automation and more information at their fingertips – and that's all true. But, another key element they're interested in is how easy the software is to implement and maintain. If software can be simple and as headache free as possible for the IT side of the house to work with, you are going to see a lot of smiling faces. And, DataCubes is a fantastic example – encompassing all those aspects.