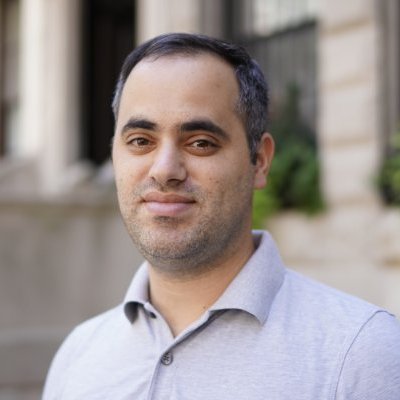 Contactability Launches SmartFinancial.com to Help Insurance Shoppers Find Optimal Coverage at the Best Prices
Contactability launches http://www.SmartFinancial.com its mobile first car insurance calculator to help insurance shoppers find optimal coverage. With the launch of SmartFinancial.com, consumers in all 50 U.S. states have an empowering new digital platform from which to comparison shop in real time for the best insurance rates from more than 25 top-rated carriers. At the other end, SmartFinancial.com has partnered with some of the most progressive insurance carriers to connect them to a high intent in-market consumer audience well on their way along the buyer's journey.
This unique consumer experience allows people shopping for insurance – whether a type of auto, home, health, life, or commercial insurance – to save considerably on monthly premiums by quickly and easily comparing rates. Quotes are available from more than 25 national insurance companies and a network of over 2,000 insurance agents integrated with the site; another 10 carriers are currently being onboarded, and SmartFinancial.com is eager to welcome other new carrier partners, too.
Site visitors spend 3 minutes or less entering some basic personal information, protected by the most cutting-edge digital security system and a consumer-friendly privacy policy. SmartFinancial's proprietary technology instantly analyzes several factors to find the best coverage and rates available. This technology is powered by parent company Contactability, which has been focused on innovative insurance technology solutions for several years.
The user is then connected to an agent who can answer questions and give a customized quote via a convenient click-to-quote feature, and then they can even buy the policy online within minutes. The technology also allows the user to enter their information once and compare rates side-by-side from participating carriers. These sorts of features are part of SmartFinancial's focus on creating the most fluid, streamlined experience possible for insurance shoppers and insurance providers.
SmartFinancial.com emphasizes a mobile-optimized experience. The highly responsive site and simple navigation is tailored to the fact that more than half its traffic is on mobile devices. Its buildout is also focused on becoming a high-value information resource to help consumers better understand their insurance needs and options.
More than 200,000 consumers request a quote through the SmartFinancial.com platform each month, and that number is growing at a rate of over 15 percent monthly. The service is entirely free for insurance shoppers and has been gaining interest from both regional and national insurance companies.
"We're investing heavily in technology and a diverse marketing strategy to continuously bring more users to our marketplace," says Lev Barninskiy, co-founder and CEO of SmartFinancial.com and Contactability.
"Fortunately, our user-friendly platform, enhanced consumer experience, and ability to deliver significant savings is an easy sell. So far, we've had overwhelmingly positive feedback from happy buyers and happy providers. It's really a win-win system."
About
SmartFinancial.com is the web's newest insurance search engine, allowing consumers to quickly and easily comparison shop for the best insurance rates. It connects consumers directly to insurers who can offer them the best coverage at the best prices, available 24/7 in all 50 states. Smartfinancial.com is powered by Contactability, leading insurance ad-tech company focused on delivering targeted, high-intent traffic to the insurance industry.
For more information, or to instantly comparison shop for insurance, visit http://www.SmartFinancial.com.