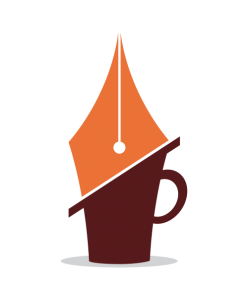 Conifer Insurance Company Partners with InsurTech AI Startup Betterview to Deliver Data and Analytics on Commercial Buildings and Properties
Media Contact:
Paul Ptashnick
Tel: (781) 234-8844
Email: paul@paulptashnick.com
Conifer Insurance Company Partners with InsurTech AI Startup Betterview to Deliver Data & Analytics on Commercial Buildings and Properties
San Francisco Calif. – January 31, 2019 – Betterview, which is quickly becoming the platform essential to every transaction around buildings and properties, today announced a partnership with Conifer Insurance Company, a provider of customized commercial insurance products for regional industry groups underserved by large national and international insurance companies. As part of this partnership, Betterview will be delivering property data and analytics to Conifer's commercial lines underwriting team to assist in the underwriting evaluation process.
Launched in August of 2018, Property Profile utilizes Artificial Intelligence ("AI") to analyze manned aircraft and satellite imagery of individual risks, factoring in historical weather and other data sources to determine roof condition and various other characteristics necessary to evaluate the risk of future insurance losses.
"We are always evaluating opportunities in the InsurTech space, especially if they can help us to mitigate risk or enhance our customer and agent relationships," said Nick Petcoff, President of Conifer Insurance Company. "One of the things that stuck out to us initially about Betterview was the commercial lines loss control experience of its Co-Founder Dave Tobias. This experience translated well during our proof of concept (POC) as Property Profile validated assumptions we already suspected about potential risk exposure in our book of business. We were very impressed with the final results of our POC and felt Property Profile's unbiased analysis would be an effective communication tool when talking to insureds and agents about individual building and property risks," said Mr. Petcoff.
Customers like Conifer Insurance Company may access Betterview's property data & analytics via API, Betterview's Guidewire PolicyCenter™ integration or through its web platform by typing in an address or uploading a CSV file. In addition, if users wish to dig deeper, they can click on a link to order a drone inspection.
"One of the biggest challenges for commercial lines insurers is getting accurate and actionable roof data on commercial buildings," said David Lyman, CEO & Co-Founder, Betterview. "While personal lines insurers are mainly dealing two or three different roof types, commercial lines insurers are typically dealing with six or seven roof types, such as black EPDM, white TPO, PVC, modified bitumen, SPF, etc. We have invested thousands of hours training our machine learning platform over the last few years to accurately detect issues on various types of roof materials. We are extremely proud that all of our hard work has paid off by having Conifer Insurance select Property Profile as a tool to help them proactively mitigate roof claims and communicate roof issues to their agents and customers," said Lyman.
For more information about this release, please contact Paul Ptashnick at paul@paulptashnick.com

About Conifer Holdings, Inc.
Conifer Holdings, Inc. is a Michigan-based property and casualty holding company. Through its subsidiaries, Conifer offers specialty insurance coverage for both commercial and personal lines, marketing through independent agents in all 50 states. The Company is traded on the Nasdaq Global Market under the symbol CNFR. Additional information is available on the Company's website at http://ir.cnfrh.com/

About Betterview
Betterview exists to make every building and property thoroughly understood. In an increasingly competitive environment, decision-makers are able to reduce risk, cost, and waste by leveraging Betterview's Machine Learning Platform to unlock actionable insight from an abundance of drone, aerial, and satellite imagery. For more information about Betterview, visit: https://www.betterview.net