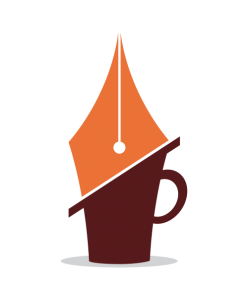 Betterview's New Detection Polygons Feature Pinpoints Issues to Help Insurers Better Visualize Property Risk and Communicate with Policyholders
By Taylor Dohmeier, Product Design Lead, Betterview
"Betterview's detection polygons help us to focus on important areas of an aerial image. You can study an image and find most major issues, but since time is a priceless commodity, we want to use the detection to speed up the review process. They also help locate roof issues and classify the severity of it, which allows an underwriter to understand the presence and pervasiveness of the issues. Betterview helps our underwriters make better decisions faster."

– Chad Veach, Risk Improvement Innovation Manager, EMC Insurance
At Betterview, we believe that being an effective partner requires continuous effort to understand and solve the most pressing challenges that our customers face. That ethos drove our decision, in 2019, to invest our time and resources into providing a robust risk management platform in addition to returning valuable data derived from imagery. It also inspired our latest enhancement — detection polygons.
Our new patent-pending feature, "detection polygons," refers to shapes created by translating computer vision into human vision. Prior to releasing this feature, our platform would display a list of attributes and conditions that were present at a given property. For example, it might say that the property at 123 Main Street has a flat TPO membrane roof with significant water ponding and a swimming pool. Now, Betterview's platform detects each building on a property, as well as shows you exactly where the ponding was identified on each of these rooftops. It also shows you where the pool or pools are located. In addition, our platform quantifies the surface area square footage of each of these detections. Detection polygons empower Betterview's customers to better understand what our computer vision sees so that they have full context before taking specific actions to avoid, accurately price, and/or improve the risk.
This innovation jumped to the top of Betterview's priority list following our latest Customer Advisory Council meeting, held in Carlsbad, California, in December 2019. During this collaborative day-and-a-half workshop, customers provided insights around how they are successfully using the Betterview platform and suggested improvements to make the platform even more valuable. We received universal feedback from our customers that they would also benefit from greater transparency into how Betterview's condition score is generated. Our customers explained that, while the condition score had a proven correlation to losses and was helpful at pinpointing problematic properties, they would benefit from a visual representation of what led to a low score. By visualizing risk drivers, customers would be able to take appropriate risk management actions more easily, as well as address specific roof issues with agents and policyholders.
With detection polygons, users of the Betterview platform can now examine images of questionable roofs where troublesome areas are highlighted. Visualizations are completely interactive — when users hover over a polygon on the map of a property, the attributes of the polygon, including name and area, are revealed. In the Priority panel, clicking on a building row within the 'Building Roof Score' section causes the map to zoom into that structure. Users can also click on a specific condition or attribute identified on the structure, such as ponding, and the map view will update to highlight only polygons labeled as ponding.
Why Detection Polygons and Human Visualization Matters
One of the challenges of producing effective technology applications is to balance what machines and humans do best, optimizing each in a complementary way. This is even more important for underwriting, which some might describe as being as much of an art as it is a science. The Betterview platform already provides vital quantification of risk elements; now it provides even more granular information, allowing underwriters to engage visually and put their intuition to work.
With the clarity detection polygons bring to scoring and risk evaluation, Betterview's customers are now able to make faster, more accurate decisions while gaining new opportunities to strengthen policyholder relationships by providing more transparency into underwriting decision making and proactively addressing property risks that have the potential to disrupt the lives and business of those policyholders.
For more information or to see our detection polygons feature in action, contact sales@betterview.com for a demo.