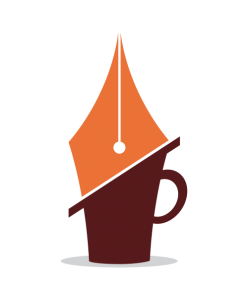 Betterview Secures $7.5 Million Investment
"Guidewire Software joins Betterview's existing investors in a $7.5 million funding round that brings Betterview's total capital raised to $17 million"
San Francisco, CA – June 3, 2020 –Betterview today announced it has raised $7.5 million in new funding from Guidewire Software and existing investors. Betterview will use the funds to expand its industry-leading capabilities in the Remote Property Intelligence space. ManchesterStory led the round with participation from Nationwide, EMC Insurance Companies, MaidenRe, Compound, Winklevoss Capital, and Chestnut Street Ventures. This round brings the company's total capital raised to $17 million.
Betterview delivers a software platform that leading P&C insurance carriers use to identify and manage property risk throughout the policy lifecycle. Property underwriters, loss-control specialists, and claims staff use Betterview during policy inception and renewal to get a comprehensive understanding of individual properties to drive better outcomes for the insured, agent, and carrier in a faster, more transparent, and cost-effective manner than has ever been possible.
"After surveying the insurtech and property intelligence landscape, we believe that Betterview has created an innovative solution that aligns with Guidewire's vision and product initiatives to help insurers better understand and manage risk," said Mike Chen, Vice President of Corporate Development, Guidewire Software. "We were impressed by the results our mutual customers are achieving with Betterview's platform. This investment underlines Guidewire's commitment to fostering an ecosystem of partner solutions to serve the P&C industry."
Guidewire's participation in the funding round expands an existing relationship. Betterview is a Guidewire PartnerConnect Solution Partner with a Ready for Guidewire accelerator that integrates its technology within Guidewire's PolicyCenter policy administration and underwriting system.
"We're delighted to deepen our relationship with our friends at Guidewire through this recent investment," comments David Lyman, Co-Founder and CEO, Betterview. "Our mutual commitment to advancing the success of P&C carriers creates a strong alignment between our companies. This funding will accelerate our progress on delivering capabilities that help our customers manage risk in their workflow in a way that improves the customer experience of their insureds and agents."
Betterview has continually developed software capabilities that empower insurance carriers to clearly identify and quantify factors that drive increased risk to properties so that they can avoid, price, or improve risk as a partner in risk management with their customers. Since launching its Remote Property Intelligence platform less than two years ago, Betterview is now supporting twenty companies in production to help them manage their property risk every day. These companies work with Betterview to successfully leverage the value of geospatial imagery and other data in their workflow at scale.
"Both Guidewire and our existing investors are excited about the strong growth and quality of the technology and saw an opportunity to fuel the further evolution of the platform," comments David Tobias, Co-Founder and Chief Operating Officer, Betterview. "This funding will allow us to better serve our customers as we build the features and support they need to be successful."
About Betterview
Betterview was founded with the mission of helping P&C carriers better identify and manage property risk. It was created with a deep, first-hand understanding of the challenges that carriers have faced in obtaining high-quality, actionable insight. Betterview's Remote Property Intelligence Platform enables carriers to provide a better experience to their insureds and agents while improving their bottom line. For more information, please visit www.betterview.com. Follow us on Twitter: @BetterV