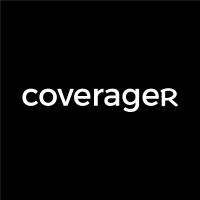 CNP Assurances Invests in MyNotary
On the occasion of a fund-raising operation totalling €1 million, CNP Assurances bought a stake in MyNotary, the first French online collaborative co-construction platform in real estate through its Corporate Venture programme Open CNP.
As part of Open CNP, CNP Assurances is continuing its programme of investing in and partnering innovative start-ups, and is pleased to announce today that it has taken a stake in MyNotary. In accordance with Open CNP's mission, CNP Assurances plans at the same time to support MyNotary in its business and development, and Jonathan Denais, Investment Manager of Open CNP, is joining the start-up's board of directors.
This web platform, whose objective is to streamline property transactions by facilitating and structuring collaboration among all stakeholders : buyers, sellers, real estate agents, notaries… It is already used by 2,000 real estate professionals and more than 750 notaries. It enables the co-construction of property sales agreements by collecting and centralising the various file documents and making them available to individuals and all parties concerned throughout the procedure: from the creation of the file to financing to signing the contract…MyNotary is thus conducting its first pool to speed up its development.
Alongside Open CNP, MyNotary is also inviting notaries to take a stake in its capital. MyNotary will attend the 113th Congress of Notaries, which will be held in Lille from 17 to 20 September 2017 (stand no. 56).After Lendix, H4D, Alan and Stratumn, MyNotary is Open CNP's fifth investment. It plans to allocate €100 million over five years to supporting innovative start-ups as part of the programme to speed up CNP Assurances' digital transformation.
"Today we are delighted to welcome Open CNP as a long-term investor. After having consolidated our economic model with equity, we now plan to strengthen the presence of MyNotary among notaries and real estate professionals, while speeding up the development of tools to make property sales easier, more transparent and more collaborative", commented Sacha Boyer, co-founder of MyNotary."In addition to the stake taken by CNP Assurances, a subsidiary of the Caisse des Dépôts Group and a long-standing partner of notaries, we are opening our capital to notaries and their employees. It is up to us to guarantee security and sustainability, while preserving our DNA as notaries", explains Fabrice Luzu, notary in Paris and co-founder of MyNotary.
"As the leader in creditor insurance in France, CNP Assurances is delighted to contribute to the growth of MyNotary. The start-up proposes a unique and innovative offer on the market, which streamlines property transactions and improves their transparency, benefiting everyone, especially the buyer", said Hélène Falchier, Head of Private Equity of CNP Assurances and Chief Executive Officer of Open CNP.
Get Coverager to your inbox
A really good email covering top news.