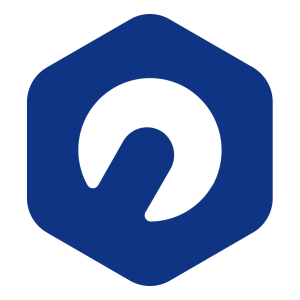 Closing the insurtech gap: Christine Garza talks Foresight's growth and potential
Back in May, businesses across the US reeled in the face of COVID-19 and a long list of unknowns. Companies had shed millions of jobs (over 16 million) within the span of a few short weeks.

Christine Garza, a career insurance professional and underwriter at a promising insurtech, was among those millions. As commercial carriers scrutinized their solvency, Garza was left to ponder where life would take her and whether insurtech would be a part of her journey any time in the near future. 
The Threat that Inspires
Garza has over 14 years of commercial insurance experience in various underwriting and insurance sales roles with legacy carriers. As an Executive Underwriter with The Hartford, Garza led new business strategy and sales plan execution for her local underwriting team.
"The experience was invaluable," recalls Garza. "I thought I would retire from The Hartford, but as I experienced the same customer complaints year after year and saw small startups innovating, I began to wonder if I really was on the path to the future of insurance."

Insurtech startups began creating buzz in the mid 2010's. Small, scrappy startups followed the fintech model of applying app-driven automation to not only improve but often circumvent sluggish processes and systems. McKinsey & Company described the industry in 2017: "Insurtech — the threat that inspires."

Garza remembers contemplating what would be involved in being free of legacy systems deeply embedded in her workflows. At the same time, she considered what would be involved in making such a monumental shift at a legacy carrier. Was it possible? Yes. But were scrappy startups doing an impressive job of streamlining what legacy carriers would not? Absolutely. 
On the Insurtech Train
In 2019, Garza made the leap and joined Blackboard, an insurtech startup and subsidiary of AIG. As a new business underwriter, she opened regional relationships with top national brokerages in the western territory and led initial premium production in AZ, CA, NM, and TX.

"I loved having so much freedom in a strategic role," Garza says. "I felt that my impact was maximized on a small and agile team."

Why Foresight?
In early May, Blackboard closed its doors suddenly, leaving Garza wondering if she would rejoin a legacy carrier or move forward with a new insurtech. She took the time to be with her family, readjust to the changing world, and apply to a few positions. Nothing really felt right, though, until an old colleague, Emilio Figueroa, reached out about a potential opportunity with Foresight, a commercial insurance insurtech focusing on high-hazard workers compensation.
Christine joined Foresight as VP of Business Development, Southwest Region in July 2020. 
Garza has only been with Foresight for six months, but in that time she's helped launch and grow the company's flagship workers compensation program from zero to over $130 million in submissions. Foresight, which operates by appointment only, has partnered with over 100 brokers and is on track to underwrite $50M in premium in 2021. A major factor in Foresight's growth, says Garza, is that it closes the insurtech gap within the middle market business segment. 
Middle Marketing
So far, most of the commercial insurtech buzz has been focused on direct-to-consumer operations focusing on small business. Understandably so: there is massive potential for self-serve platforms in business insurance. But the middle market is not as suitable for self-serve due to increased risk complexity, multi-state needs.

Brokers, too, add immense value to middle-market clients by knowing their business history and having the resources and expertise to find the right solution and help navigate claims.
Middle-market policies range from $150K to $1M+ in annual premiums. Foresight focuses on this segment of the national workers compensation market, which has been largely underserved by workers compensation insurtechs. Foresight is uniquely equipped to support these businesses due to its proprietary risk management technology.

"Until now, middle-market brokers have not seen a carrier that provides ease of use and a streamlined risk management solution that incentivizes safety," continues Garza. "It's a unique sector that poses more risk for insurers yet truly needs a forward-thinking company to transform the waste that currently exists in the industry."

What's currently wasted by legacy carriers serving the middle market?

"Lives and livelihoods. Employees of hazardous industries in this sector are at a greater risk for experiencing workplace incidents. Technology can and should be implemented to prevent such life-altering events."
Having Foresight
COVID-19 has forced legacy companies to digitize more quickly. Insurtechs like Foresight had an early start but the race to innovate is on.

"It'll be sprint after sprint within a marathon," says Garza, "And I think we'll be able to have a unique impact on an untouched segment of businesses in the southwest and California."

Foresight Workers Compensation is available in Texas, California, Nevada, Arizona, New Mexico, Arkansas, Oklahoma, and Louisiana. 
By Lindsey Holzberger, Senior Growth Manager, Foresight