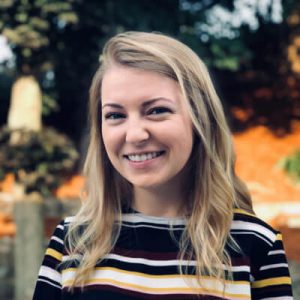 Clearsurance Study Outlines RV Rental Options and Insurance Coverage
Are you thinking about renting an RV to hit the roads? While this sounds like a fun adventure, there are some things you need to consider first. Should you rent through an RV rental company or an RV marketplace? 
In Clearsurance's study, RV Rental Companies vs. Marketplaces, we describe the differences and similarities between the two. Renting through an RV company is similar to renting through a car rental company. Your rental RV will come nicely cleaned and ready for you. You might even be able to get discounts through a rental company.
On the other hand, RV Marketplaces are peer-to-peer companies. You can think of them like Airbnbs. RV rental marketplaces offer more variety of options and more pick-up locations than traditional RV rental companies.
When it comes to RV rental companies vs. marketplaces, both typically offer some insurance options, though you may want to consider adding additional coverage. Rental companies usually offer RV liability insurance, but some may not, and you will need to purchase coverage on your own. 
Different Types of RV Insurance
The insurance offerings can vary greatly by RV rental company or marketplace. Some offer basic liability insurance while others offer additional coverage, like collision. 
It's important to check with the rental company or marketplace to see if they offer insurance that covers you while driving the RV or if you need to buy a temporary insurance policy. You can check with your current car insurance provider to see what options are available.
When evaluating RV insurance coverage, consider the following coverage.
Collision:

This coverage will pay for damages if your RV is in an accident and damages another car or object. 

Comprehensive:

This type of coverage covers damages to your RV that were not caused by a collision. This includes theft, vandalism, animal damage, a tree falling on your RV, or weather damage.

Liability:

Provides coverage if there are injuries caused by other cars, drivers, and passengers, including property damage due to an accident you were found at fault in.
Before renting an RV, consider taking a safe driving course. These courses come in handy if you plan to use RVs in the long term. 
Top RV Rental Companies
In this study, Clearsurance found the top RV rental companies, listing them as Cruise America, Motorhome Republic, and Escape Campervans. 
Cruise America has been around since 1972 and offers large, standard, compact plus, compact, and truck campers. With this company, you are only offered supplementary liability coverage. To add more coverage, Clearsurance recommends finding third-party insurance to cover you or talking to your own insurance provider.
Meanwhile, Motorhome Republic originally started as a New Zealand company and expanded to North America and Europe. This company offers different Class types of RVs and comes with many pick-up locations, which is handy for customers. The company, however, does not offer insurance. It is recommended you find a third-party insurer that offers RV insurance. 
Lastly, Escape Campervans offers four types of campervan models to its customers. This company also offers collision coverage and third-party liability. This provides you with protection from any damages caused by an accident. 
Top RV Rental Marketplaces
Clearsurance also lists the best RV rental marketplaces. Putting Outdoorsy, RVnGo, and RV share on top of their list. 
Outdoorsy provides you a map of where their RVs are located and allows you to contact the owners to inquire. This company allows you to read past evaluations and even offers free roadside assistance. They offer liability and physical damage protection. You can always add more coverage by finding an RV insurance provider or by speaking to your own insurance company. 
The next company, RVnGo, provides customers with just about every type of campervan or RV out there. They have different RV Class types: fifth-wheel, toy hauler, camper trailer, pop-up trailer, and campervans. The company even provides you with RVs around you for sale. It offers a $1 million liability insurance policy and allows you to find more coverage if need be. 
Last on the Clearsurance list is RVshare. This company is said to be easy to navigate and allows for perks like destination delivery, where the owner of the RV delivers the vehicle to you. RVShare also happens to offer the most types of insurance policies. They provide customers with comprehensive, collision, and even state statutory limits when it comes to liability insurance. Another perk with this company is free roadside assistance, towing, and tire services. 
Importance of Insurance 
Clearsurance notes the importance of RV insurance. While some RV rental companies don't offer insurance themselves, you should take it upon yourself to get insurance. You should always be insured when operating a vehicle. 
Even if you are just renting an RV for a couple of nights, RV rental insurance could provide you with the coverage you may not know you need until it's too late. Be aware there are serious legal penalties when operating a vehicle without insurance, and doing so could end up costing you more.
Read Clearsurance's full study: RV Rentals: Companies vs. Marketplaces