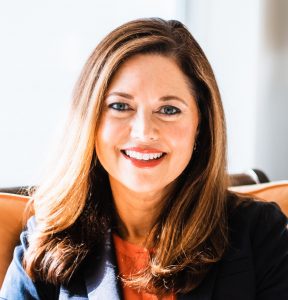 Clearsurance Explains How to Save Money By Taking A Defensive Driving Course
As a driver, it's important to always make sure you are driving as safely as possible. Taking a defensive driving course could help you with that, and it can also save you money.
A new driver may take a driver training course, but a defensive driving course is available for those that already have their license but want to brush up on their driving skills. The course could help you become more cautious, which allows you to drive more safely. Plus, there's an added bonus of saving money on your car insurance.
Clearsurance uncovers all the cost benefits to taking a defensive driving course, and we highlight them in this article.
What is a defensive driving course and how can it help me?
There are many benefits to taking a defensive driving course. Not only will you ultimately become a safer driver but you will also lower the risks of you getting stopped by the police, getting points on your license, and receiving fines. 
When you operate a car cautiously, you become a much safer driver, and the chances of you keeping a clean driving record increase significantly. It can be hard to find cheap bad driving record auto insurance because of the high risk.
Many people drive aggressively on the roads. In a defensive driving course, you will learn skills to help you drive defensively to avoid accidents and learn what to do in emergency situations.
Defensive driving courses are offered through many driving schools and some can even be taken online. Before choosing one, check with your insurance company to see if there is a certain one you need to take to qualify for a discount on your insurance.
Avoid Points and Infractions on Your License
One of the benefits of taking a defensive driving course is lowering the risk of getting points on your license or removing existing points. The courses will not only teach you valuable skills, but they will come with a reward for those affected with points and fines. 
There are many different reasons someone could have points on their license; any infractions or run-ins with the law can lead you to gain points. The more points you acquire over time will increase your chances of losing your license. Trying to get your license back after having it suspended is very costly. 
It's much cheaper to take a defensive driving course and learn the road rules properly to help you avoid any driving situations and accidents that will end up costing you.
Save On Your Car Insurance Premium
In some instances, insurance companies offer lower premiums on your car insurance if you take a defensive driving course. These courses will help lower driving costs and save you money in the long run.
You could be seeing discounts from 10% to as much as 20% on your insurance rates by taking these courses. These savings can be very beneficial to drivers, especially those who have multiple drivers on their policy.
Additionally, defensive driving courses help you drive safer and reduce your risk of car accidents. When you take one of these defensive driving courses, you are less likely to cause car accidents, thus avoiding the rate increases. This is one of the best benefits to these courses. 
Benefits in the Long Run
If you ever find yourself with your license suspended, you'll find consequences and costs you are responsible for. There is so much to think about when you have your license suspended. In trying to regain your license, you will still have to keep up with your car costs along with the inconveniences of dealing with transportation issues. 
There are many reasons why drivers have their licenses suspended. However, the best way to avoid this situation is to become the best driver you can. A defensive driving course will teach you patience and how to proceed with caution. These courses are one of the best and most preventative measures all drivers can take to become safer drivers and save money in the long haul.
Read our full article here: The Cost Benefits to Taking a Defensive Driving Course