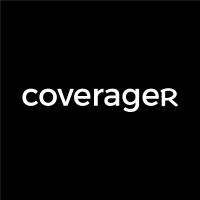 bolt's choice
When I think of bolt, I think of Usain Bolt, the greatest sprinter of all time, and Disney's Bolt, which tells the story of a dog who plays a heroic dog in a hit TV show and believes he actually has superpowers.
According to Merriam-Webster's dictionary, bolt has several meanings including a lightning stroke; a shaft or missile designed to be shot from a crossbow or catapult; a wood or metal bar or rod used to fasten a door; the part of a lock that is shot or withdrawn by the key, and to move or proceed rapidly. For me, bolt means fast and it just happens to be that there's a startup by the name of Bolt that raised $215 million to make fast, one-click checkout a standard for online retailers.
Staying true to the name, bolttech – the international insurtech launched in 2020 – has been growing fast and a year later it was on the receiving end of a $180 million series A round led by Activant Capital Group. The round, which also included investors Tony Fadell, Alpha Leonis Partners, Dowling Capital Partners, B. Riley Venture Capital and Tarsadia Investments, gave bolttech a unicorn status. However, not everything that's fast began in a fast manner – a core component of the bolttech Group is bolt, the U.S. business powering a P&C insurance exchange. And if you're familiar with bolt, you know that its story is anything but fast – the company dates back to 2000 when it originally launched as SeaPass, offering a platform that connects insurance carriers and agents.
An important recipe for success is being in the right place at the right time. The founders of bolt, Eric Gewirtzman and Ari Katz, were in the right place at the wrong time. "As much has changed, the same amount hasn't changed about insurance," Rob Schimek, Group CEO of bolttech told me on a call. "As a result of that, I think it's an industry that's very ripe for change.
Some industries experience change faster than others. Sears filed for bankruptcy 23 years after Amazon launched. Blockbuster ended up in the same place much faster:
There are different factors contributing to the speed of change such as regulation, established brands, technology, and consumer adoption. In its early days, Amazon introduced convenience minus the familiar shopping experience. Netflix, on the other hand, delivered convenience with a great price tag while eliminating many pain points such as late fees, rewinding fees, and rushing to the store to pick up a new movie just to figure out every copy was rented out. One was adopted by consumers faster than the other.
In insurance, change is slow but it is coming and bolttech is in a winning position according to Schimek, partly because of being in the right place. "The bolt founders had the right idea from the get-go," he says about bolt's choice model. "Choice is going to have to win and it has to win because the winner with choice is the customer." But bolttech isn't the only one in a winning position thanks to choice – so are its partners. One such partner (and dominant insurance player) realized that the real win is in customer loyalty, which starts by giving customers options. "What they have observed and what they have latched onto early on is the choice model," Schimek shares about this partner.
In 2018, bolt had about $1.5 billion of premiums flowing through its platform. Since then, it has grown to over $5 billion in premiums. "What they needed was the right strategy, the right financial support and a platform that would give them the ability to show their capability not just in the U.S. but globally," Schimek says about scaling to the world's largest insurance exchange. This is just one aspect that makes the bolttech Group unique according to Schimek. The second is its geographic reach – the group operates in 26 countries across three continents. "We do it without all of the revenue being in one of those 26 markets. We're truly a global operation that has geographic opportunity and reprographic reach that others can only dream of," Schimek declares. The third is being born into a promising ecosystem thanks to bolttech's founding shareholder Pacific Century Group, the private investment group based in Asia. PCG includes FWD, one of the fastest-growing insurers in Asia, and Hong Kong Telecom, one of largest players in the region. "The opportunity that existed in the U.S. can be made exponentially more exciting when you're born into an ecosystem that includes such fantastic relationships like the FWD relationship that we have in Asia," says Schimek.
Schimek, who's originally from Pennsylvania, now resides in Singapore in an effort to understand the Asian markets better. "If you want to understand the Asian markets you should live there," he says. While bolt still has room to grow in the U.S., he sees the model applied in other markets. Today, popular distribution methods in Asia include bancassurance deals and agents tied to one carrier. "What happens when that carrier does not have an appetite for what the customer needs?" he asks while answering his own question. "What ends up happening is you leave your customer unsatisfied."
Schimek also has thoughts on the agent channel. "We believe in the agent model but we believe it should work differently," he says. "Agents should join bolttech's platform and when they do they'll have access to the best solutions for their customers." In his message to agents, Schimek also highlights those going after agents. "Everybody likes to capture the attention of a group of agents so they're first in line but the agents come back to this point of wanting to provide the best solution at the best price with the best choice for their customer."
We can't talk about choice without bringing the ultimate choice – a real-time comparison platform that allows shoppers to compare and buy insurance. Schimek claims that bolttech's platform is capable but the willingness of carriers to provide bindable quotes is limiting this option. He believes this will be the direction the industry will eventually take, but he's also realistic. "We would love to provide an end-to-end online solution, but if the market is not ready for it, if carriers aren't ready for it, and if consumers aren't ready for it, we're prepared to live in that interim state." However, once stakeholders are ready to take the leap, bolttech volunteers to lead the way Schimek states.
With the new round of financing, bolttech will consider acquisitions that can complement its capabilities while investing in global expansion. In the meantime, the group will look to build the rails insurance runs on – whether it will be powered by diesel or electric – bolttech wants to enable traditional insurance companies and others looking to hop on the choice train.
Get Coverager to your inbox
A really good email covering top news.