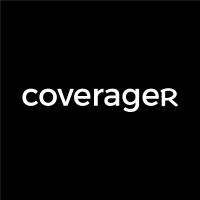 Aviva Announces Ability to Automate Bulk Transfers
Aviva has introduced automated bulk transfers using the Origo Options Bulk Transfers service to quickly and securely transfer schemes with hundreds of members.
"By providing an automated service for bulk transfers, we are helping members and employers benefit from an efficient and timely transfer process for what can be a complex, and labor- intensive exercise that can involve moving hundreds, if not thousands of members. Changes such as updates to contributions can happen whilst a bulk transfer is in-flight, so Origo's Options Bulk Transfers service enables the process to be fully transparent to both ceding and receiving parties, ensuring one true set of data from which both parties can process. As well as auditing and record keeping, we are well aware of the benefits that the Options Transfers service provides in terms of speed of transfers and secure communications between administrators. By having the ability to transfer schemes with hundreds of members in just a matter of days, the Options Bulk Transfers service will be of great benefit to all parties involved, especially for the member" – MD Workplace Benefits at Aviva, Colin Williams.
Origo's Options Transfers service smooths and speeds up the bulk transfers process by removing the industry's previous reliance on paperwork and eliminates the potential risks of keying errors.
The Options Bulk Transfers service provides for:
Faster, member-centric service
Transparent, trackable process
Secure and reliable transfer and communications between transferring parties
Consistency and integrity of data (as all transfer parties work from the same data)
Savings for providers and administrators in terms of time and money
Common approach across the industry
Significantly reduced costs per transfer as well as overall costs
Better member outcomes
Get Coverager to your inbox
A really good email covering top news.