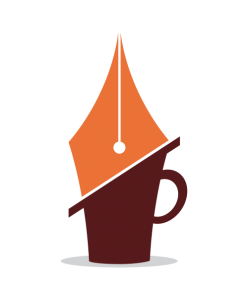 AI Startup Betterview Announces Series A Funding and Adds Guidewire CMO to Board
Media Contact:
Paul Ptashnick
Marketing & Communications Consultant
Tel: (781) 234-8844
Email: paul@paulptashnick.com

AI Startup Betterview Announces Series A Funding and Adds Guidewire CMO to Board
"Betterview Raises Series A and Adds Guidewire Software's CMO to Board of Directors; Funding comes from ManchesterStory, Nationwide Ventures, EMC Insurance, Maiden Re and Compound"
SAN FRANCISCO, CA – May 28, 2019 – Betterview, which is quickly becoming the platform essential to every transaction around buildings and properties, today announced the close of a $4.5M Series A, bringing the company's total funding to $10M. Betterview's Series A was led by ManchesterStory, with participation from Nationwide Ventures, EMC Insurance, Maiden Re and Compound. Dave Miles, Managing Partner of ManchesterStory, and Brian Desmond, CMO of Guidewire Software, have joined Betterview's Board of Directors.
"We are pleased to announce the close of our Series A round. We have been putting this capital to great use by growing our team, including three new hires on our Data Science team," said David Lyman, CEO & Co-Founder, Betterview. "Betterview is also extremely fortunate to have Dave Miles and Brian Desmond join our Board of Directors. Dave knows the InsurTech space inside and out, and Brian has been instrumental in scaling Guidewire from a startup to the insurance industry's leading software company over the past thirteen years," said Lyman.
Betterview, founded in 2014 by technology and insurance entrepreneurs David Lyman and Dave Tobias, started off as a drone-based property inspection platform and service.  In late 2017, Betterview started building a new risk management platform in response to customers who were looking for a quick and cost-effective way to get an overview of buildings and properties. In July of 2018, Betterview launched its risk management platform, which leverages machine learning, computer vision and geospatial data to deliver data, analysis and insights on commercial and residential properties throughout the United States.
"We are always looking to partner with market-leading companies in the InsurTech space," said Dave Miles, Manager Partner, ManchesterStory. "With over 70 million commercial and residential properties in the United States, insurers need to aggregate dozens of structured and unstructured data sources in order to gain a better understanding of these properties. Betterview addresses a significant need for P&C insurers through its proprietary application of machine learning and computer vision to generate actionable information so insurers can quickly and more accurately assess and price risk, creating a better experience for their customers."
Betterview's property data is accessible both via API and UI. The company's risk scoring has been proven to be highly correlated to property losses so that carriers can seamlessly disqualify properties that do not meet their standards, fast-track ones that exceed their standards, and manage risk around the ones that fall in between. Betterview's robust UI empowers underwriters to dig in deeper into imagery and other data about a property when needed.
Betterview's appointment of Brian Desmond, CMO, Guidewire Software to its Board of Directors was based on a shared vision of focusing first and foremost on helping customers solve their needs when working with them as a vendor. Since Mr. Desmond joined Guidewire in 2006, when it was a startup with a few dozen people, Guidewire has been recognized as the industry's leading software company, serving over 350 primary insurers in more than 30 countries.
"I'm honored to join the Betterview team as a member of the board of directors," said Mr. Desmond. "Betterview's mission, value proposition, and momentum situate the company well as P&C insurers increasingly seek to work with InsureTechs that add demonstrable value throughout the lifecycle. I look forward to doing my part to help the team realize that potential."
For more information on this release, please contact Paul Ptashnick at paul@betterview.net
About Betterview
Betterview provides property insight and workflow tools for Insurance companies to improve the customer experience by accelerating decisions and improving risk at every point of the lifecycle. For more information about Betterview, visit: https://www.betterview.net