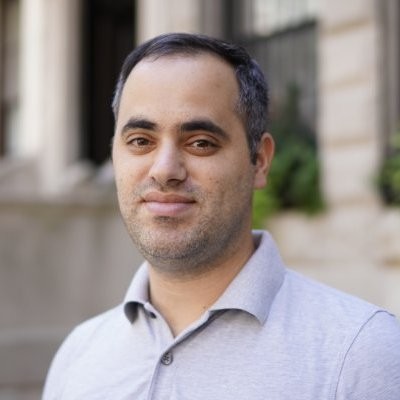 Agero Transforms the Roadside Experience with Machine Learning Data Intelligence
Agero, Inc., the largest B2B provider of roadside assistance services to automotive manufacturers and insurance providers in North America, today announced it is transforming roadside assistance with an industry leading, machine learning, event monitoring model. This new model leverages both historical and real-time data to evaluate service risk attributes to permit Agero triage agents to proactively intervene for a seamless service experience. On average, the model can predict an event requiring intervention with greater than 90 percent accuracy.
By taking early action and leveraging real-time data to monitor progress, Agero can proactively communicate with drivers, dramatically improving the customer experience during their time of need. This announcement builds upon Agero's omni-channel innovations to be unveiled later this month, delivering to market a holistic suite of advanced capabilities to completely reinvent the roadside experience and drive customer satisfaction.
"Data is playing a critical role in transforming the driver experience," said Christina DeRosa, Chief Product & Marketing Officer at Agero. "With over 11 terabytes of data, Agero is uniquely positioned to utilize data trained models to dramatically enhance the service experience on behalf of our insurance and auto clients. With our new event monitoring capability, we can intervene early to mitigate a negative situation, enhancing customer expectations and maintaining driver loyalty on behalf of our marquee clients."
One of the critical factors impacting customer satisfaction in a roadside event is when the service provider arrives on time. With these new monitoring capabilities, Agero can proactively engage with the service provider to address service issues as early as possible, avoiding delays in service. This model arms Agero with unparalleled insight, enabling more effective customer communication and empowering agents to better manage customer expectations through proactive updates. Examples of these events in action:
Agero was able to contact a customer who was broken down while trying to evacuate due to Hurricane Harvey. The customer was located on I-10 waiting with 10 passengers. Agero's triage agent verified that the customer's exact location was still accessible, and was able to intervene and secure a second vehicle to transport not only the customer, but all of the passengers. The customer exclaimed that Agero had helped save his life that day.
After speaking with a noticeably stressed customer in California, who needed to get home immediately to feed her infant, Agero worked with a local hotel to hold the customer's keys while service was on its way, so the customer could take alternative transportation and head home immediately. In response to the customer's added concern of leaving her car in a bank parking lot unattended, Agero also contacted the bank to ensure the vehicle would be safe while waiting for service to arrive.
Digital innovation is an expected consumer approach, but the impact magnifies when it enables humans to engage in an act of kindness. Agero's clients benefit from its leading technology solutions, backed by 40 years of experience successfully addressing over 10 million roadside events each year with a capable, empathetic group of agents. With a laser focus on driver safety, Agero is continuing to lead industry innovation firsts. This capability follows Agero's live tracking app, with the first generation launched 5 years ago, that enables over 80% of consumers' real time event tracking. Agero was also the first to introduce a comprehensive digital dispatching solution to its network of towing and roadside providers, allowing them to operationalize their fleet more efficiently. This machine learning capability sets a new industry standard for improving the entire driver experience, and for humanizing the relationship between Agero's clients and their end customers.
About Agero
With over 40 years of experience, Agero is a leading provider of vehicle and driver safety, security and information services, including roadside assistance, consumer affairs and claims management services. The company protects 80 million vehicle owners in partnership with leading automobile manufacturers, insurance carriers and others. Managing one of the largest national networks of service providers, Agero responds to over 10 million requests annually for emergency assistance. Agero's award-winning solutions leverage advances in technology and information services to accelerate and enhance response to drivers' needs while strengthening customer loyalty. Agero, a member company of The Cross Country Group, is headquartered in Medford, Mass., with operations throughout North America. To learn more, visit www.agero.com and follow on Twitter @AgeroNews.
Get Coverager to your inbox
A really good email covering top news.