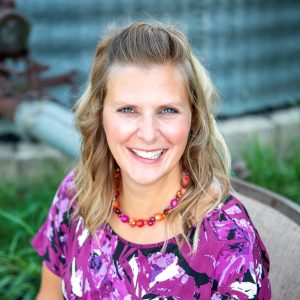 2018 Top Rated Auto, Home & Renters Insurance Companies According to the Clearsurance Community
Clearsurance Names Top Auto, Home and Renters Insurance Carriers for 2018
First annual best company lists derived solely from thousands of unbiased policyholder reviews written in 2017
"We believe a crowdsourced-derived score of an insurance company is the most unbiased measure for a how that company actually serves its customers ."
Unlike the many other top company lists published for the industry, Clearsurance's rankings are transparent and backed by data that shows why companies are rated and ranked as they are. The ratings for each company are derived solely from more than 50,000 customer reviews submitted by current and former policyholders on Clearsurance's website in 2017.
"Clearsurance is the most comprehensive, consumer-generated ranking system for the insurance industry. There is no 'black-box' algorithm being influenced by third parties and we back the ratings and rankings with deep data analysis based upon the collective voice of tens of thousands of policyholders who each have first-hand experience with their insurer," said Michael Crowe, CEO and co-founder of Clearsurance. "We believe a crowdsourced-derived score of an insurance company is the most unbiased measure for a how that company actually serves its customers."
Each company's score is generated using an algorithm that factors in consumer ratings for the overall company and customer service, as well as their likelihood to recommend and to renew. Nearly half (43 percent) of the reviews submitted to Clearsurance in 2017 were from policyholders who had experienced at least one claim with their company. To be eligible for ranking, Clearsurance set a 100-review minimum threshold for each specific line of insurance.
USAA, a national company for military members and their families, had the best overall performance across all three lines of insurance. The Texas-based company ranked No. 1 for homeowners and renters insurance while finishing second for auto insurance. Geico was the only other company to land on all three lists.
Many mid-size, regionally focused insurance companies performed well, notably New Jersey Manufacturers (NJM), which edged out USAA to be named the top-ranked car insurance company. Additionally, Erie Insurance Group ranked No. 2 for homeowners and No. 5 for car insurance.
"The insurance market is dominated by a handful of companies that consumers are accustomed to seeing advertised on TV," said Crowe. "But what we are finding is that the market share isn't necessarily a reflection of a company's service performance. Many regional companies are held in high regard by their policyholders, and given that, some of those companies have earned their ranking on our lists ahead of some of the more well-known global insurance brands. This further points to the need for consumers to educate and advocate for themselves when it comes time to assess policies, rather than choosing the least expensive option or the most recognized brand."
To learn more about Clearsurance, or one of the many insurance companies reviewed on its platform, please visit www.clearsurance.com.
About Clearsurance:
Clearsurance is an independent and neutral community of insurance consumers who are leveraging the wisdom of the crowd to get the best insurance to meet their needs. To learn more, please visit www.clearsurance.com.