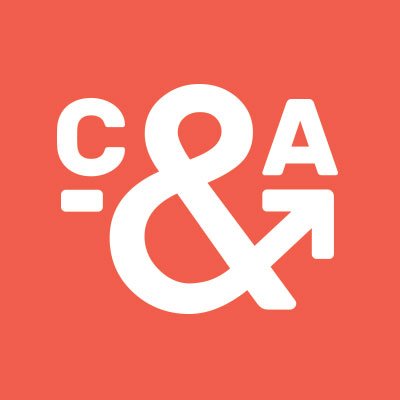 This fall – Cake & Arrow, speaking at a conference near you.
From Vegas to Helsinki, check out where we'll be speaking, learning, and workshopping this fall.
Conference season is about the begin, and this fall will be a busy one for Cake & Arrow. As thought leaders in insurance, design thinking, and retail ecommerce, we'll be bringing our expertise to the masses, attending conferences across the country and around the globe.
SVIA Digital Insurance Leadership Workshop: SMB Insurance – Rise of the Digital Generation – September 25
First up, we'll once again be joining forces with our friends at SVIA, this time for a digital insurance leadership workshop for SMB insurers held in Palo Alto. The event is designed for senior executives and their teams to gain comprehensive insight into how they can compete in a rapidly changing SMB market driven by digital innovation.
Cake & Arrow CEO and co-founder, Josh Levine, is slated to speak on the first day of the conference. His session, entitled Design Thinking: Product Design Roadmap to Organization Transformation, will take place on Tuesday, September 25 at 3:40 pm and will provide an overview of how Cake & Arrow partners with insurance companies to design new and innovative products and lay the groundwork for organizational transformation.
The session will be immediately followed up by a Cake & Arrow-lead workshop entitled Product Design & Customer Engagement for a Digital World in which participants will have the opportunity to experiment with design thinking, UX methodologies, and product innovation techniques to solve business problems and develop innovative concepts for how to better engage their customers.
You can register for the event here.
Converge NADP Conference 2018 – September 26
After SVIA, we'll head straight to Denver to participate in the Converge NADP(National Association of Dental Plans) conference. NADP is the representative and recognized resource of the dental benefits industry and Converge, its annual conference, is the premier professional development opportunity for the dental benefits industry.
Following Cake & Arrow's recent research on insurance and the Gig Economy, Nabil Rahman, our Head of Product Strategy has been invited to speak about the Gig Economy and its impact on insurance, specifically as it applies to dental benefits. In his talk, Nabil will provide a broad overview of how the Gig Economy is shaping the U.S. Labor Force, the challenges it presents to insurers, and how dental insurers can repackage dental benefits, explore new distribution models, and learn from other industries to better position itself to sell insurance in the new economy.
His hour-long session is entitled Dental Insurance in the Age of the Gig Economy: Platforms, Positioning, and Distribution and will take place on the final day of the conference, September 26, at 3:15 pm.
Learn more and register for the event here.
Insuretech Connect 2018 – October 1-3
Touting itself as the world's largest gathering of insurance leaders and innovators, in just its third year, Insuretech Connect has become one of the industry's most important conferences for networking, learning, and taking pulse of the insurance industry. We were able to leave the conference last year with valuable learnings that we still find relevant today and a lot of new industry friends. While we will not be speaking at the conference this year, we are a conference partner, and a team of us will be in attendance for all three days of the event. We are excited to join in the learnings and festivities and connect in person with some of the most innovative companies in the industry.
To receive a $200 discount on your ticket, register before September 7th, via the Cake & Arrow discount link.
Finpro's eCom Growth Service Design Day – October 11th
Finally, to wrap up our fall speaking tour, Josh Levine will be returning to Finland for the second year in a row to speak at Finpro's ecCom Growth Service Design Day. The event is a part of the Finnish government's eCom Growth Program, a three-year growth program aimed at developing the ecommerce ecosystem in Finland and promoting the internationalization and growth of small and medium-sized Finnish companies that trade online.
Josh will be discussing the role of UX design and the importance of usability and customer centricity in the context of service design and ecommerce. Details are still in the works so stay tuned.
__
Planning an upcoming event? Cake & Arrow team members are seasoned conference speakers and thought leaders on a variety of topics, with expertise in customer experience design, UX research and design, millennials, insurance, the gig economy and retail ecommerce. Contact us to see if someone from our team is the right fit for your event.