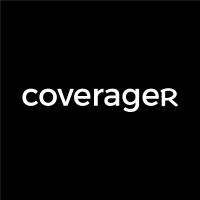 The Nachahmer

In season 1 episode 6 of Ugly Delicious, chef David Chang explores Nashville's hot fried chicken scene. The show features two popular fried chicken spots: Bolton's Spicy Chicken & Fish and Hattie B's Chicken. The former opened its doors in 1997 and is one of Nashville's authentic spots, serving loyal customers through two locations, which offer limited seating and a very limited menu.
The latter is a new, modern take on authentic fried chicken inspired by Bolton's Spicy Chicken & Fish among others. Hattie B's opened its doors in 2012 and already counts five locations, two of which are outside of Tennessee.
This is a story of two chicken spots that are just five miles apart, yet are so distant in their approach. When David Chang asks Dollye Graham-Matthews, owner of Bolton's how she feels about other establishments selling hot chicken she gave the following answer: "I think everybody has something to offer. Some people came in on the commercial end and benefited off of it. But they don't have an idea of what authentic hot chicken is, but they go for it, and to each his own. It cuts a little bit but, you know, you just shake it off and go on 'cause we know what we got, we know what we do." Later, David Chang asks Dollye if she begrudges Hattie B's to which Dollye responded with a short no. Unable to accept the answer, David Chang digs deeper to get a different response: "Well, that comes from just having love in your heart and knowing when you do what's right, and the best that you can do, in what you do, you're gonna always be maintained and sustained."
Winners Always Listen to Their Hearts
Moving on from 'love' to 'legal' – US-based Lemonade and Germany-based wefox are taking their insurtech battle to court. It's worth mentioning that Lemonade publicly disclosed its global expansion aspirations – specifically mentioning Tokyo and Berlin as two markets that fit the Lemonade brand. So you can see why one can't ignore ONE. Add this to the recent news that wefox is in the process of raising $180M-$250M and you've got a European competitor in the making.
The Oh So Serious
But that's not all. Ever since denying Lemonade's allegations, wefox has been busy adding a new feature (ONECoach) to its ONE app and announcing the addition of Spiros Margaris to its global advisory board. Spiros Margaris is a leading global Fintech and Insurtech expert with more than two decades of management experience.
"I have looked at the wefox Group insurtech business model from every angle and I believe they have the highest potential to disrupt global insurance industry. Not only am I truly impressed by their execution in providing a win-win customer solution, but their approach incredibly scalable, which makes the future for wefox Group unlimited. It is a great honor to be part of such an accomplished team and I am looking forward to working together with the best Insurtech company out there." – Spiros Margaris.
This too is Spiros Margaris:
Very hot 😉#Insurtech startup @Lemonade_Inc raises $34 million from #Google and @General Catalyst https://t.co/pNZIedSwzG #fintech #VC pic.twitter.com/lDO5sVEn1h

— Spiros Margaris (@SpirosMargaris) December 5, 2016
Funny timing by @Lemonade_Inc to file suit vs.@wefoxHQ just as they are about to close big funding roundhttps://t.co/58ddMu3FUa @jordanrcrook #insurtech #fintech #VC @nigelwalsh @guzmand @andi_staub @TunstallAsc @stratorob @jblefevre60 @helene_wpli @JimMarous @OttLegalRebels pic.twitter.com/trvLnEev9T

— Spiros Margaris (@SpirosMargaris) June 15, 2018
Excited to be part of the great @wefoxHQ #insurtech journey

with @julian_teicke and the fantastic team!https://t.co/K5ExMXxyGd#fintech @ONE_insurance_ @julian_teicke @MunichRe @aplusk @andi_staub @guzmand @jblefevre60 @andi_staub @stratorob @nigelwalsh @floriansemle pic.twitter.com/EhJ1ZdmeEP

— Spiros Margaris (@SpirosMargaris) June 20, 2018
The One Coaching
ONECoach is set to go live today. Think: "The first geo predictive insurance solution" that helps assess risk and builds tailored insurance offerings. And one such offering is travel insurance – turned on and off based on the user's location – with free coverage of up to €250. This will enable ONE to collect more info on users' lifestyle, such as hours of sleep, time spent at work and driving under or over the speeding limit. The feature also has a reward scheme, offering points based on one's lifestyle.
Play.
There's a popular saying that when two fight, the third takes all. However, I believe that in this case the founders of the two companies will profit and the insurance industry will lose. If wefox closes its funding round, we'll have two companies with ~$400M in funding and a business model that can be copied very easily. This is a good reminder that user experience, giveback and so-called transparency (Lemonade disabled its Facebook reviews and out of 11 positive ONE reviews, 7 are by employees, one is by a friend and one is by someone living in NY) are not unique in any shape, way or form.
So back to the fried chicken – do you think modern can still be authentic?
Get Coverager to your inbox
A really good email covering top news.