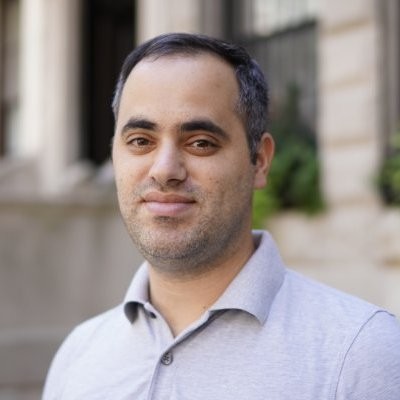 The Apex of Collaboration
The world of compliance and regulation is mostly black and white, and whenever a gray area is found, lawyers and regulators offer their interpretation to decide on a black or white color. In 2012, the Canadian Council of Insurance Regulators (CCIR) released a document that clarifies the responsibilities of Managing General Agents (MGAs) for the distribution of life insurance products. The document raised issues around insurers' screening and monitoring of MGAs and their financial advisors, along with vague and generic contracts insurers had with MGAs. In response, the Canadian Life and Health Insurance Association (CLHIA) released a reference document to serve as a guide for carries and MGAs in developing compliance policies regarding advisor screening and monitoring, as well as other compliance responsibilities.
LOGiQ³, the Canadian provider of life insurance and reinsurance consulting services, identified an opportunity early on to help insurers and MGAs adapt and comply with the new standards. The company launched the APEXA initiative – an industry-led solution that came to life by partnering with nine of the biggest life insurance companies in Canada (insurers, MGAs), which account for approximately 80% of the market. By working closely with the Canadian life insurance community, the APEXA initiative introduced a digital solution for managing the screening, contracting and compliance services for all carriers, MGAs and life licensed advisors in Canada. In August 2014, almost two years after the initiative began, APEXA turned into an official brand and subsidiary of LOGiQ³. "We are thrilled to launch the brand behind the industry's transformational compliance solution," said Chris Murumets, CEO of LOGiQ³ and Project Sponsor. "Since the onset of this project we have prioritized identifying and leading change in the industry. This is why there is an urgency to APEXA and why it has to move at its current fast pace. Our tagline "Simply Connected" speaks to our commitment to providing a simple and collaborative service to the industry." Chris, who assumed the interim role of CEO at APEXA at launch, realized that the company needed a full-time CEO, and in 2015, Tonya Blackmore accepted the challenge.
Despite being in the insurance industry for 15 years, Tonya is still energized. Perhaps it's because the company on-boarded 25 new companies just this year, and maybe the historic championships of both the St. Louis Blues and Toronto Raptors also contributed – APEXA is headquartered in Toronto and RGAX is headquartered in St. Louis.
Yay Blues! So fun to be in St Louis to celebrate this win with my RGA colleagues. I could use another celebration tomorrow night Raptors!! pic.twitter.com/pMGkRB1bFH

— Tonya Blackmore (@tonya_blackmore) June 13, 2019
Raptors! The only 3 Canadians in a US bar celebrating our WIN and #classy Warriors fans stopped by to congratulate. Can't wait to get back on 🇨🇦 soil! #wethenorth pic.twitter.com/d7DKY5aq2T

— Tonya Blackmore (@tonya_blackmore) June 14, 2019
In 2018, RGAX announced the acquisition of LOGiQ³ and its group of companies that include APEXA, Cookhouse Lab, and Tindall Associates Inc. (TAI). The support of RGAX has only strengthened APEXA's growth strategy. "Our best plan for future growth is to leverage the compliance platform," Tonya says. "We are creating a digital connection between every life insurance advisor, MGA and carrier across Canada and that brings opportunity to deliver other value-added services to our customers."
By connecting the life insurance industry to simplify and standardize contracting and compliance, Tonya believes that APEXA provides carriers, MGAs and financial advisors with the most valuable resource – time. "It's [compliance] an invisible part of the business to a consumer but it actually takes up a lot of time," she says. And with more time, insurance companies and advisors can focus on other initiatives, such as developing ways to connect digitally with modern consumers in a convenient way.
However, time alone is not enough; you also need the right conditions. "Insurance companies [in Canada] are more digitally focused and want to do more to connect with the consumers of today. but if you ask consumers they still find the process challenging," Tonya points out. With the aging independent financial advisor channel in Canada, there will be a natural transition of new advisors entering the industry who will expect to be digitally enabled to connect with younger generations. This shift has been gradual, she believes because the modern consumer landscape hasn't impacted the life insurance industry enough just yet.
Ironically, one of the biggest disadvantages of the life insurance product is proving to come in handy for traditional life insurance companies in today's digital world of disruptors and unicorns. "Life insurance is different from other consumer products, it's not front of mind. People still need to be reminded that they need it; they still need to be educated and that's very hard to do in pure digital," says Tonya. "There's the old saying life insurance is sold not bought, and I constantly challenge myself to ask, 'Is that true or is that just what we tell ourselves?' I haven't seen an organization crack that yet, where they're showing that people are reaching out to purchase more complex life insurance products, digitally and on their own. I believe that advisors will need to be more digitally enabled but they won't be replaced by digital distribution."
Indeed, unlike companies like Uber, Dollar Shave Club, and Netflix that enjoyed wide adoption by offering alternatives to top-of-mind products and services, life insurance startups haven't achieved the same level of success. But while pure digital life insurance players struggle, traditional companies and their financial advisors struggle as well, and if there's a way to "crack the nut," Tonya believes it will come from intergenerational innovation. "We need to have younger generations at the innovation table, helping to craft the next generation of products and digital enablement."
One of the things Tonya finds fascinating is the shift in technology and how it's changing consumer behavior. When Netflix began renting out DVDs by mail in 1998, Blockbuster wasn't their only challenge. At the time, only 2% of American households owned a DVD player, which was only available in the US as of March 1997 and came with a hefty price tag. The founders of Netflix were betting on consumers adopting the new technology and they were right. And if Tonya wasn't in the position she's in today, you'd still find her part of the wave of companies trying to disrupt old models by working at a VC firm as it gives more breadth to see the spectrum of what's happening. "Nobody knows the future," she says. "It's trying to predict – and not just from a gut perspective – what's going to work and what's not and why, and then waiting 10 years to see what actually happens. I think that would be challenging and engaging."
For now, you'll find her challenged by and engaged with the insurance industry in addition to the outdoors, as she didn't wait for retirement to become the proud owner of a Sprinter camper van that will take her on many adventures.
Get Coverager to your inbox
A really good email covering top news.