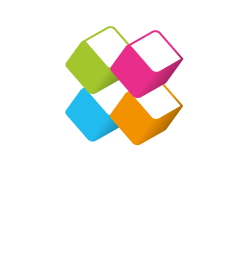 Terrene Labs & FRISS partner to enhance commercial risk selection
Chicago – FRISS, the global leader in fraud and risk assessment solutions for P&C insurance carriers, is proud to announce their partnership with Terrene Labs, a data science company that provides comprehensive risk exposure information on small and mid-sized businesses to facilitate faster, more accurate and effective underwriting by commercial property/casualty insurers.
Enhancing efficiency with good data
Carriers now have access to the information and insights needed to make quick, low- or no-touch decisions when onboarding new business clients. This partnership brings a simplified data gathering process straight to the world's leading fraud detection engine, presenting carriers with the most comprehensive risk profile. Key business attributes are analyzed using AI-based models which provide a risk score and actionable insights to the end user.
"The team at Terrene Labs has made it incredibly simple for carriers to compile a verified, comprehensive risk profile, and we're excited to bring this enhancement to our globally-trusted FRISS Score" shared Dan Gumpright, Global VP of Products. "With a proprietary and unique method to tap into new world data, Terrene has a proven record of helping carriers make smarter, quicker risk selection during the underwriting process. We're excited to work together to bring speed and accuracy to help carriers win the business they want."
"With hundreds of proven implementations, we see FRISS as an industry-leading partner in risk mitigation," said Piyush Singh, Founder and CEO of Terrene Labs. "Working together, we'll help carriers advance quickly into the digital age of underwriting and risk selection. We'll paint a complete picture of the business risk a potential insurer is reviewing, and help them make a quick determination to accept, reject or modify the policy based on all known factors."
Integration where you need it
Insurers can take advantage of Terrene's risk profile enrichment and insights directly within the FRISS platform, which offers seamless integrations with Guidewire, Duck Creek, Snapsheet and other core systems, including homegrown solutions. Front line underwriters are empowered to do their jobs more efficiently and effectively and thus provide streamlined customer experiences.
About FRISS      
FRISS is 100% focused on automated fraud and risk detection for P&C insurance companies worldwide. Their AI-powered detection solutions for underwriting, claims and SIU helps 175+ insurers grow their business. FRISS detects fraud, mitigates risks and supports digital transformation. Insurers go live within 4 months, realize 10 times ROI and 80% increase in straight through processing of policy application and claims. FRISS solutions help lower loss ratios, enable profitable portfolio growth, and improve the customer experience. For more information, please visit www.friss.com.
About Terrene Labs       
Terrene Labs, a data science company, provides risk profile enrichment and insights on small and mid-sized businesses to facilitate faster, more accurate and effective underwriting by commercial property/casualty insurers. Drawing on small business risk information collected from thousands of structured and unstructured data sources, Terrene also enables insurers to streamline the underwriting workflow for agents, brokers and direct buyers, enhancing potential growth opportunities. Visit Terrene Labs at https://www.terrenelabs.com.