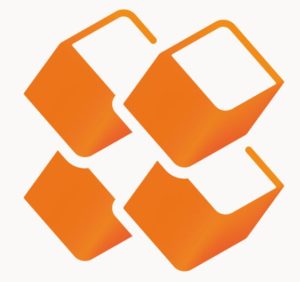 FRISS celebrates Margaux Koutros, 2023 Rising Star Award Winner
FRISS, the world's most implemented solution for trust automation at P&C insurers, is proud to announce that Margaux Koutros, Senior Consultant, has been selected as a recipient of the 2023 Rising Insurance Star Executive (RISE) Award, 35 Under 35.
The RISE Awards go out to high performing young professionals in the insurance industry, to draw attention to the newer generation of insurance leaders and pre-emptively fill the talent gap as baby boomers retire. All nominations were reviewed and voted on by the RISE Advisory Board members, who ultimately arrived at the 35 recipients they felt were most deserving of this annual award.
Becoming the second consecutive recipient from FRISS reinforces Margaux's dedication to her customers, her colleagues, and the industry she strives every day to improve.
"Margaux exemplifies what it means to be a leader without having direct reports," remarked industry veteran Garry Barfield. "She works very well independently, but also has a ONETEAM mentality and approach."
Margaux has made her mark in many ways – by helping onboard new employees, managing projects across an entire region, and most importantly, digging deep and asking the tough questions to ensure FRISS customers get the most out of their trust automation solutions. She also gives back in other ways, from helping build a school for less fortunate children in Peru to being a regular blood donor in her community.
"We all talk about how fast the industry is evolving, and Margaux is a prime example of someone who is shaping that evolution while also evolving professionally herself," says Andrew Vogeney, VP Customer Excellence for FRISS in North America. "Margaux believes wholeheartedly in our mission and stops at just about nothing to help us accomplish it. She is a great mentor for her colleagues."
Margaux shared, "I am thrilled to receive the RISE 35 under 35 Award. This prestigious recognition not only acknowledges my achievements but also inspires me to continue pushing boundaries and making a meaningful impact in my industry. I am grateful for this honor and excited to join a community of talented individuals driving change and shaping the future."
About FRISS
FRISS is the leading provider of Trust Automation solutions for P&C insurers. Real-time, data-driven scores and insights give instant confidence and understanding of the inherent risks of all customers and interactions. 
Based on next generation technology, the Trust Automation Platform allows you to confidently manage trust throughout the insurance value chain – from the first quote all the way through claims and investigations when needed. 
Thanks to FRISS, trust is normalized throughout the organization, enabling consistent processes to flag high risks in real time. www.friss.com