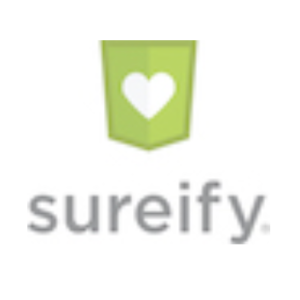 Sureify Announces Return Of Life Insurance & Annuity Ecosystem Summit At ITC
Popular event to feature conversations around partnerships, innovation specifically for life insurers and annuity providers
Insurtech leader Sureify has announced that it will once again host its annual Life Insurance and Annuity Ecosystem Summit as a feature of the 2023 Insurtech Connect conference in Las Vegas. The Summit will be held on October 31 at the Mandalay Bay Resort and Casino, and will serve as a kick-off event for the world's largest gathering of insurance innovators.
Last year's Summit saw attendance of more than 800 life and annuity industry experts from carriers and insurtech partners, and it is expected to draw an even larger audience this year. The goal is to assemble leading insurtech voices and ideas that can modernize the life insurance landscape. As the only event of the conference focused solely on the technological advancement of the life insurance and annuity industry, the day-long gathering brings together innovative thinking, provocative panel discussions and open conversations that often lead to advances for those in the industry.
"We are thrilled to bring back the Life Insurance and Annuity Ecosystem Summit for a 6th year," said Dustin Yoder, CEO and founder of Sureify. "There is an enormous, creative community dedicated to innovating every facet of the life insurance industry, and we are proud to facilitate this important day of discussion."  Yoder added that the vast life insurance ecosystem has already engineered many capabilities to meet modern expectations, but there is more to be done. "The mission of the Summit is to investigate where opportunities for carriers' digital enhancement and technological growth remain, and to discuss how those opportunities can be delivered."
The Life Insurance and Annuity Ecosystem Summit is completely free and attendees can participate in person or virtually. To register for the Summit, or to suggest an idea or speaker for a session, please visit https://www.sureify.com/itc-event-2023/. 
# # #
About Sureify
Sureify's mission is to modernize the life insurance industry by helping carriers acquire, service and engage their customers through any distribution channel with one digital, low-code enterprise platform: Lifetime. Sureify's products–LifetimeACQUIRE, LifetimeAGENT, LifetimeENGAGE, LifetimeSERVICE and CoreCONNECT–provide insurers with the innovative tech tools they need to advance within the life insurance industry. These tools empower carriers, agents, employees and customers within the life insurance realm to have the digital experiences workers and consumers have come to expect in the current rapidly advancing tech climate. Sureify's diverse team works to continually bring the most advanced thinking, approaches and solutions to the insurance industry. Learn more at www.sureify.com.