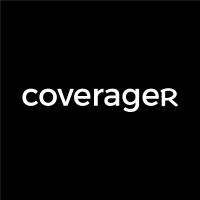 Sun Life to acquire DentaQuest
Sun Life Financial, through its U.S. business, has entered into a definitive agreement to acquire DentaQuest, for $2.475 billion. Headquartered in Boston and founded in 2001, DentaQuest is the largest provider of Medicaid dental benefits in the U.S. with growing Medicare Advantage, commercial and U.S. Affordable Care Act exchange businesses. Currently DentaQuest has more than 33 million members in 36 states and approximately 2,400 employees.
Upon close of the transaction, DentaQuest will become part of the Sun Life U.S. business. Sun Life U.S. currently offers dental benefits through employers for their employee benefits plans and has an extensive national commercial dental network. The acquisition of DentaQuest aligns to Sun Life's business strategy of being a leader in health and group benefits.
Over the past 20 years, DentaQuest has pioneered a differentiated approach to oral health that emphasizes prevention, innovation and expansion of value-based solutions, with a focus on underserved communities. DentaQuest innovated its Preventistry model, which aligns providers, payors and members by focusing on access, quality care and measurable outcomes, with its broad and deep Medicaid dental network in the U.S. and its proprietary claims management system, Windward. In addition to its leadership in Medicaid and Children's Health Insurance Programs programs, DentaQuest has seen robust growth in its Medicare Advantage and other segments, including offerings through health plan partners, as well as individuals on the U.S. ACA healthcare exchanges.
Dental benefits are the second-most popular benefit after health insurance and are growing in importance because of the correlation between oral and overall health. Dental benefits programs continue to be an area of growth in employer and government benefits programs. Millions of Americans, especially low-income populations and the elderly, have insufficient access to dental care and benefits, spotlighting the importance of the work that DentaQuest does.
The transaction will also enable CareQuest Institute for Oral Health ("CareQuest Institute") to expand on its strategic priorities in support of its mission. CareQuest Institute, the current parent organization of DentaQuest, is a U.S.-based nonprofit organization that seeks to advance a more accessible, equitable, and integrated oral health system, particularly for underserved communities. DentaQuest and CareQuest Institute will continue to work closely together following Sun Life's acquisition of DentaQuest. CareQuest Institute plans to deploy the proceeds from the transaction into programs and initiatives that advance its mission.
Upon close, DentaQuest will more than double the size of Sun Life's U.S. employee benefits business by revenues and will position it as a leader in providing government dental benefits, alongside another leading business at Sun Life U.S., its medical stop-loss business.
"We're excited about the acquisition of DentaQuest and expanding our leadership into the U.S. dental benefits space. DentaQuest is a values-driven industry leader dedicated to improving oral health, with a focus on underserved populations and access to dental care. The addition of DentaQuest is consistent with our strategy to focus on health and group benefits in the U.S. More importantly, it supports both our Purpose to help Clients achieve lifetime financial security and live healthier lives and our sustainability focus on improving health and wellness outcomes for all." – Kevin Strain, president and CEO of Sun Life.
"DentaQuest is a great organization that provides high-quality dental care and insurance benefits to tens of millions of people in the United States, with an emphasis on government programs, a fast-growing segment that now rivals the size of the employee benefits space. DentaQuest brings Sun Life a leading dental business, and we plan to build on DentaQuest's strength in dental programs along with Sun Life's national commercial provider network and distribution team. DentaQuest's strong values are highly compatible with our own, focused on delivering quality oral health care to all communities. We're thrilled to have DentaQuest's team join us." – Dan Fishbein, M.D., President of Sun Life U.S.
"DentaQuest's combination with Sun Life marks an important next step in our long-term transformation that will enhance and broaden our existing capabilities. A variety of longstanding barriers have created significant unmet oral health needs, which are disproportionately felt by historically marginalized groups. With support from Sun Life, we will be even better positioned to fulfill this critical need, and we look forward to partnering with them as we begin this exciting next chapter." – Steve Pollock, president and CEO of DentaQuest.
DentaQuest's minority shareholder, Centerbridge, will also be selling its stake in DentaQuest. "It has been a great pleasure to work so closely with Steve Pollock and the DentaQuest management team, who stand out for their exceptional skill in delivering value for customers, members, and all stakeholders, always in constant pursuit of DentaQuest's important mission. We are also honored by our association with our partners at CareQuest Institute, who make critical contributions to the wellbeing of so many people. Sun Life is a fantastic home for DentaQuest with complementary capabilities and an aligned mission, and we look forward to their success together." – Dan Osnoss, senior managing director of Centerbridge.
Get Coverager to your inbox
A really good email covering top news.