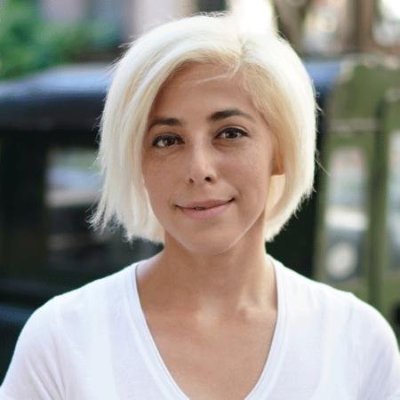 Show Me the Money
😄 Happy April Fool's Day, now let's get on with today's news.
---
* Briefed while companies still can't resist April Fools' Day *
---
🤔 "Overall, our vertical software platform with SaaS and transaction monetization is working extremely well, as evidenced by approximately 85% year-over-year revenue growth rate expected in Q1 2021. We continue to have success generating more revenue per monetized service as we focus on higher-value services like insurance. After we close the Homeowners of America acquisition, which is expected to occur in Q2, we plan to expand its footprint beyond the six states it operates in today, which we expect to significantly improve our long-term growth rates and value per monetized service." – Matt Ehrlichman, founder, chairman, and CEO of home services platform Porch Group .
---
 🇬🇧 Atlanta Group > Marmalade
Personal lines insurance broker Atlanta Group has acquired UK-based Marmalade, a provider of car insurance for young drivers with an app that allows users to get a car insurance quote by uploading a picture of the license plate number. Financial terms were not disclosed. Founded in 2006, Marmalade specializes in policies for drivers aged under 34. Marmalade writes around 12,500 short-term and annual policies a month. In 2020, it launched the first annual and pay-as-you-go insurance policies (underwritten by Ageas) which allow young drivers to share a parent's or grandparent's car – as an alternative to being added as a named driver.
"Here at Marmalade we're delighted to become part of the Atlanta Group, and excited for the future. There's a rising demand for telematics and flexible policies, and we plan to be there to meet it. With Atlanta's systems, resources and expertise we can move further and faster – and offer more young drivers simple and affordable ways to get behind the wheel." – Crispin Moger, CEO of Marmalade.
---
🇺🇸 Aclaimant + 💰
Chicago-based Aclaimant, an insight-driven workflow platform for safety and risk management, has raised $15 million in Series B equity and debt funding led by Next Coast Ventures, bringing its total funding to over $20 million. Its platform is designed to help organizations actively manage risk while improving the claims management process. The company caters to multiple industries, including construction, manufacturing, staffing, real estate, and hospitality.
"David and the Aclaimant team have built an unbelievable platform and assembled the right team to tackle this opportunity. Together, they are bringing much-needed innovation to the risk management and insurance space subsisting of old, outdated technologies. Aclaimant is empowering risk managers to take control of their systems, data and processes. Aclaimant is the future of active risk management. The legacy players shouldn't have all the fun. This is about empowering every company to take active risk management into their own hands and to truly improve their organizations from the inside out." – Thomas Ball, Partner, NextCoast Ventures.
---
🇨🇦 Eirene + Assurant Life of Canada
Online cremation and end-of-life technology platform Eirene has partnered with Assurant Life of Canada (ALOC), an affiliate of Assurant, to offer Canadians the ability to prepay for cremation arrangement services online as part of their estate planning.
Eirene customers can purchase an ALOC life insurance policy that requires no medical and ensures end-of-life arrangements are covered. Through the Eirene platform, customers can arrange cremation services at the time of passing and once confirmed online, Eirene works with local crematorium and transfer partners across Ontario to ensure the deceased is safely transported from their place of passing, cremated, and the ashes returned to their families. The platform also offers a complimentary estate administration tool for families to close accounts and notify the government, along with unlimited proof of death certificates.
---
🇺🇸 SimpliSafe + Farmers
Provider of home security solutions SimpliSafe has partnered with Farmers to make preventative smart home protection available to homeowners in Ohio, Iowa, and Alabama. Farmers customers in the three participating states who bind a new Smart Plan Home policy between April 1, 2021, and May 31, 2021 will be qualified to receive an included custom 7-piece home security system from SimpliSafe, provided with their homeowners insurance policy at no extra charge. The system will include key components, including the SimpliCam HD camera and both water and motion sensors, as well as one month of SimpliSafe's 24/7 professional monitoring.
"At Farmers, our determination to adopt and offer the latest technology to benefit customers continues to grow. With SimpliSafe, we saw an opportunity to offer home security and monitoring services to customers when they are purchasing homeowners insurance, a time when home safety and security is likely to be top of mind." – Carolyn Wald, head of innovation integration at Farmers Insurance.
Bottom Line: See Hippo and Progressive.
---
🇭🇰 Life insurance that made sense
"In early 2020, we successfully transitioned the Simplify Life product to our Hong Kong operation and are leveraging what we learned across our regions." – Justin, Product Owner, Solaria East, Liberty Mutual's innovation hub.
Simplify Life Insurance was/is an online life insurance offering that judging by our experience is now unavailable.
---
Member News 📢
Digital customer experience as a core system
In my nearly five years with Sureify, I have frequently heard the same comment at the start of many conversations with those in the life insurance industry – "Our policy administration system needs to be upgraded before we can even think about putting a digital front end in place." My response? "Actually, no, it doesn't. The two are not necessarily mutually exclusive." This type of thinking has the potential to set you back years in digital transformation putting you behind your peers and new players in the market. Read the post by Sureify.
---
UrbanStat announces a new product focused on increasing sales for insurers
Since the inception of our company, we have primarily focused on understanding the risk of customers who already applied for an insurance policy or customers that are up for renewals. Our technology has focused on optimizing the portfolio by selecting better risks during the underwriting process. As we started to work with more and more insurance carriers and MGAs, we have started to see there is so much progress to be made on the marketing and sales side of insurance. Read the post by UrbanStat.
---
Trademarks Filed 🤐
SOMERS GROUP, SOMERS RE
Filed: March 25, 2021
Property and casualty and specialized lines of insurance and reinsurance underwriting services
Owned by: Arch Capital Services
Get Coverager to your inbox
A really good email covering top news.