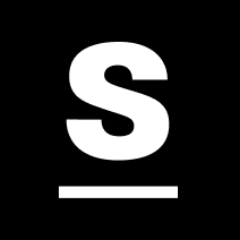 Sentiance wins 2021 IoT Breakthrough Award
Sentiance, a leading data science and behavior change company, last week announced that it has been selected as the winner of the "Connected Car – Insurance Solution of the Year" award in the 5th annual IoT Breakthrough Awards program conducted by IoT Breakthrough, a leading market intelligence organization that recognizes the top companies, technologies and products in the global Internet-of-Things (IoT) market today.
Sentiance helps insurers reduce claims, improve loss ratios, prevent accidents, and contribute to safer roads and a more sustainable future. Sentiance enables auto insurers to create innovative, human-centric solutions that accurately identify risky behavior, and promote better driving to make roads safer for everyone. The mobile-first contextualization platform uses smartphone sensor data and advanced data science to create highly accurate mobility profiles, driving profiles, driving behavior analysis, crash forensics, and other insights that previously required expensive hardware telematics solutions.
"It's an honor to start 2021 with the 2021 IoT Breakthrough Award. As a purpose-driven company, it is our mission to provide our clients with the tools to use motion data to make people's lives safer, healthier and more convenient", said Toon Vanparys, CEO of Sentiance. "For Insurers, MaaS and Connected Car Platforms we do this by providing deep insights about users' driving behavior and real-time context. Our new Crash Detection feature, developed with Autoliv, is a true breakthrough. Our new Driver Coaching platform will reduce accidents by making people better drivers and making the roads safer for everyone. The contextual data helps increase customer retention by creating hyper-personalized coaching engagements."
The mission of the IoT Breakthrough Awards program is to recognize the innovators, leaders and visionaries from around the globe in a range of IoT categories, including Industrial and Enterprise IoT, Smart City technology, Connected Home and Home Automation, Connected Car, and many more. This year's program attracted more than 3,850 nominations from companies all over the world.
"With their advanced AI technology and behavioral change expertise, Sentiance helps insurers manage risk better by keeping the end customers safe," said James Johnson, managing director at IoT Breakthrough. "We extend our sincere congratulations to the entire team at Sentiance for helping make our roads safer. We're proud to present them with our 'Connected Car – Insurance Solution of the Year' award."
Sentiance's mobile telematics solution is also more cost-effective than traditional hardware-based solutions without compromising accuracy. It enables rapid deployment of driving behavior insights such as speeding, hard turns, harsh brakes and hard accelerations. Features include driver/passenger detection, distracted driving detection (phone handling), advanced crash forensics, and a robust on-device offering to preserve privacy and drive cost efficiency.
About Sentiance
Sentiance is an intelligence-driven data science and behavior change company. We turn motion data into contextual insights and use behavioral change techniques to personalize engagement for safer and sustainable mobility and wellbeing experiences.
Sentiance empowers the world's leading companies to create personalized engagement services and products through intelligent contextual recommenders, delivering technology for a new human-centric economy where the user is in control of data.
About IoT Breakthrough
Part of the Tech Breakthrough, a leading market intelligence and recognition platform for global technology innovation and leadership, the IoT Breakthrough Awards program is devoted to honoring excellence in Internet-of-Things technologies, services, companies and products. The IoT Breakthrough Awards program provides a forum for public recognition around the achievements of IoT companies and products in categories including Connected Home and Home Automation, Connected Car, Industrial IoT (IIoT) and Smart City, Consumer IoT and more.