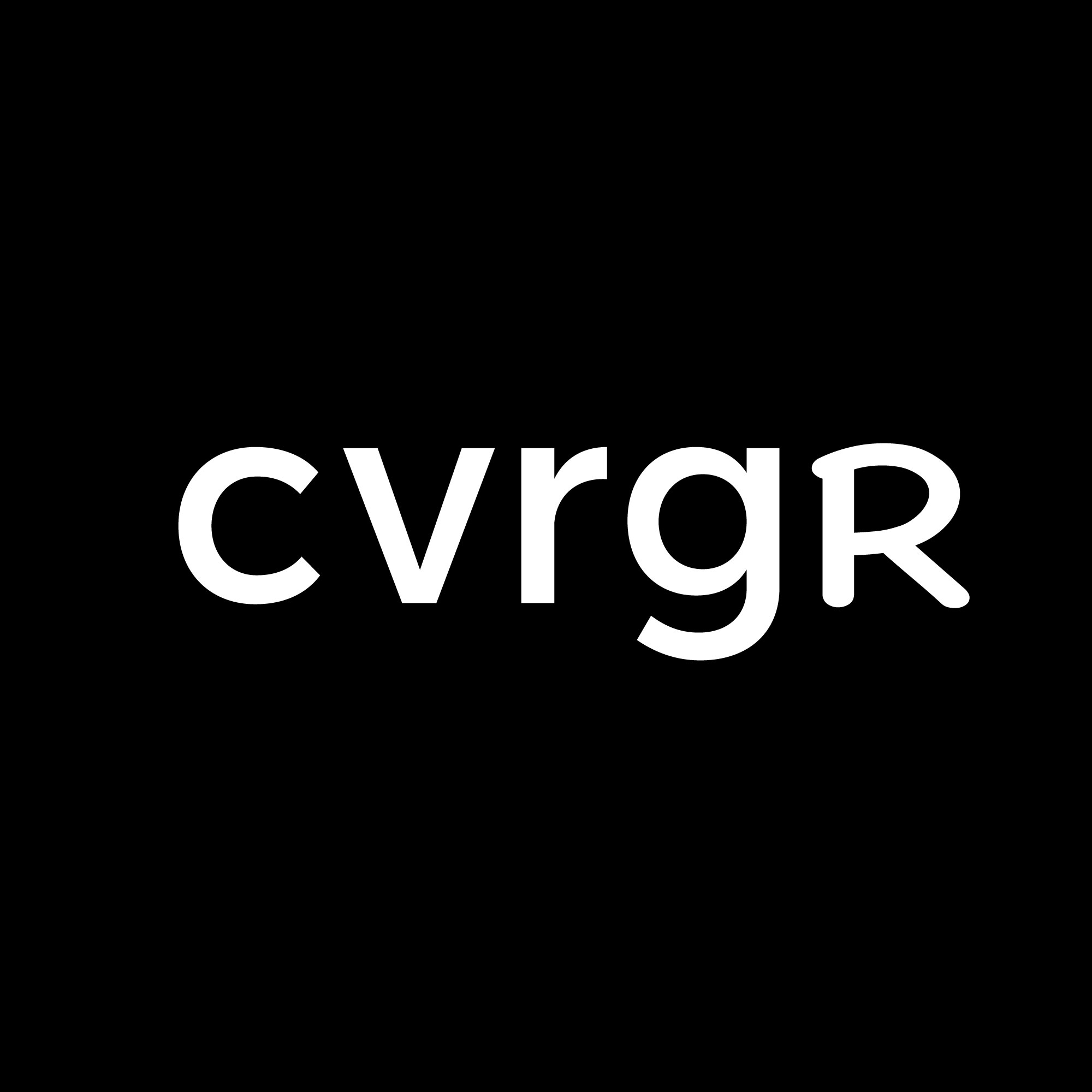 SelectQuote reports Q1'24 results
SelectQuote Insurance Services shared its Q1'24 financial results on November 2. The highlights:
SelectQuote marked the seventh consecutive quarter of improved operating results across all business segments. This includes progress in both the Senior distribution and Healthcare Services segments.
The company achieved $233 million in consolidated revenue and an adjusted EBITDA of negative $11 million in the first quarter, which is traditionally the slowest season. This performance exceeded expectations and showed a $16 million year-over-year improvement, largely due to the growing contribution from Healthcare Services.
SelectQuote's strategic redesign aims for consistent, strong returns in Medicare Advantage seasons, emphasizing the use of experienced agents. This approach, along with early hiring and training, has proven effective, with tenured agents showing twice the efficiency of new hires.
SelectQuote's business model, which empowers agents and offers attractive career opportunities, has led to high retention of experienced agents. This is seen as a strategic advantage, especially entering the AEP season with a well-prepared and efficient salesforce.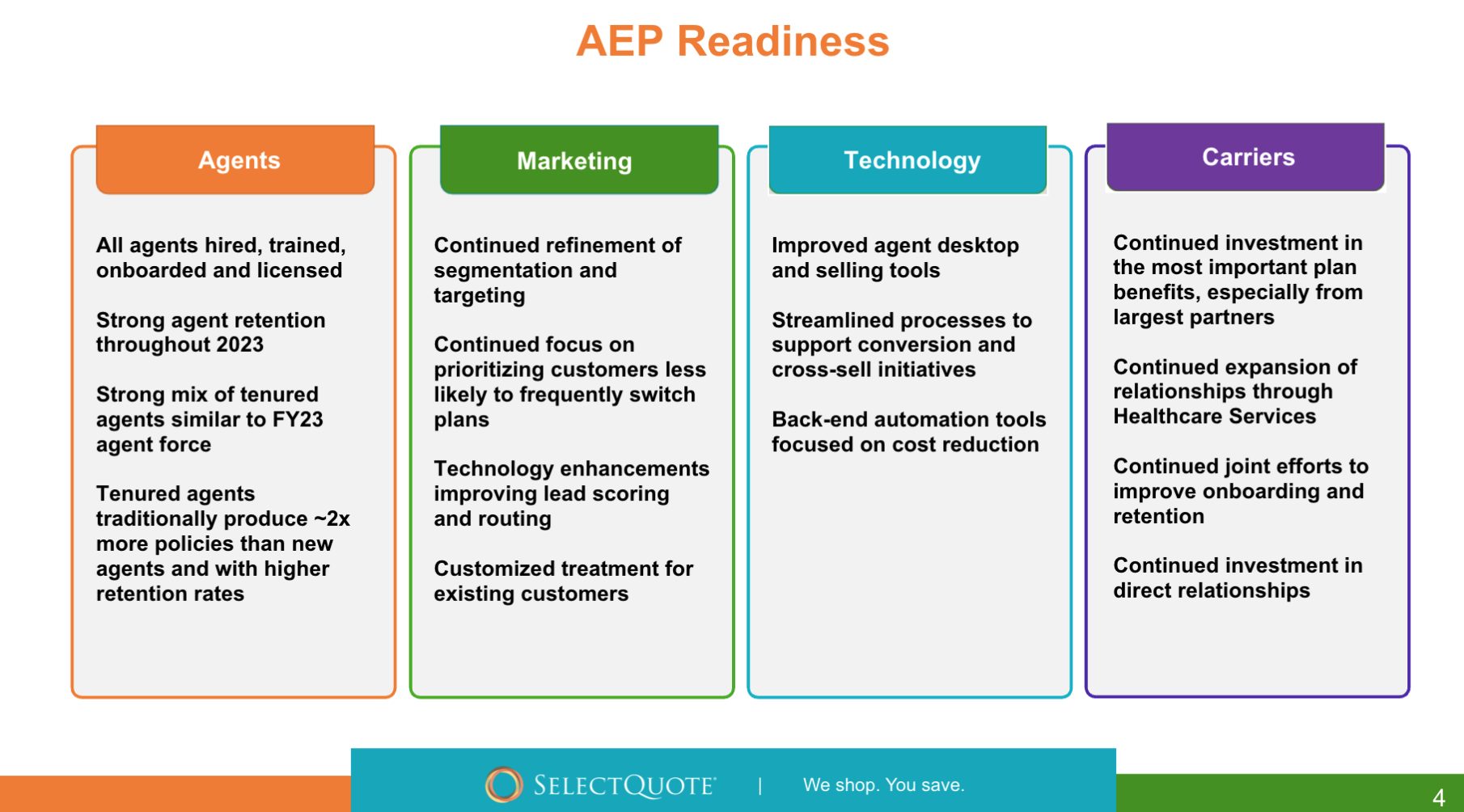 The marketing strategy prioritizes high-quality leads that are likely to show greater persistency and less shopping behavior. Additionally, advancements in technology and agent tools have been made to efficiently address policyholder needs with the best solutions.
The company has been acknowledged by carriers as a quality distribution partner.
SelectRx (medication management pharmacy) has experienced rapid growth in both member numbers and profitability.
The majority of SelectRx's member growth has come from seniors assisted with Medicare Advantage plans, with minimal additional marketing expenditure. This growth has been achieved with attractive unit economics, positioning SelectQuote to effectively reach consumers beyond its Medicare Advantage business.
The platform's scale and capabilities enable service across all 50 states with a single, efficient pharmacy system. This system is seamlessly integrated with automated fulfillment and shipping, resulting in revenue per member per month being over 35% higher than previous achievements. Furthermore, as SelectQuote grows, it becomes more efficient in scaling fixed costs and leveraging buying power for better drug pricing.
SelectRx exemplifies why SelectQuote is more than just a Medicare Advantage distributor. It serves as an information hub that facilitates unique customer acquisition and engagement, positioning SelectQuote uniquely within the rapidly evolving healthcare ecosystem.
The company is exploring additional market opportunities to leverage its platform and provide value within the healthcare ecosystem.
"I'd like to emphasize that we believe our company is being viewed through the wrong investment lens. To be clear, it is our responsibility to execute and produce financial results for our shareholders. What is less clear to us is how the value of SelectQuote seems widely dislocated relative to the broader market opportunities we pursue and the unique approach we take to deliver financial results in that pursuit." – CEO Tim Danker emphasized that SelectQuote is being viewed through an incorrect investment lens.
The Senior distribution business showed increased efficiency, with a 22% decline in operating expenses per policy, a 30% improvement in marketing expenses per policy, and a 25% increase in agent close rates. These improvements are attributed to strategic redesign and synergistic benefits.
The strategic redesign is believed to have enhanced the persistency of onboarding policyholders, contributing to consistent profitability in various Medicare selling seasons. The Senior distribution business is expected to generate attractive EBITDA margins in the low-20s in fiscal 2024.
SelectRx saw a 60% year-over-year member increase, reaching over 52,000 members. This growth primarily comes from Medicare Advantage customers, with the potential for further expansion from other lead sources.
The Healthcare Services revenue was $97 million for the quarter, with an adjusted EBITDA of over $2 million.
Life and Auto & Home segments performed as expected, with combined revenues up nearly 7% from last year. Both segments contributed to stable profitability and solid cash flow for the company, with combined adjusted EBITDA nearing $9 million.
Get Coverager to your inbox
A really good email covering top news.