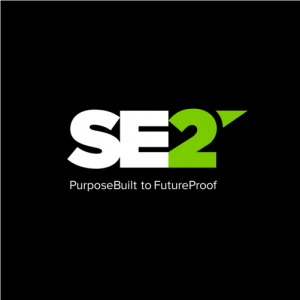 SE2 Announces Executive Leadership Appointments
Vinod Kachroo, Chief Information Officer, will become President and Chief Operating Officer effective immediately. In his new role, Vinod will focus on building further collaboration and efficiency across SE2's technology, business operations and services offerings. Vinod has played a pivotal role in shaping SE2's technology platform, and his experience will bring the operations and technology teams closer together to achieve a stronger end-to-end customer experience.
Mary Anne Durall, Senior Vice President, will take on a new role as Head of U.S. Operations within the COO organization. For over a decade, Mary Anne has helped lead SE2's efforts in developing client strategy and technical solutions to address complex transformation challenges. In her new role, Mary Anne will drive greater automation and collaboration across the organization to further improve efficiencies and the customer experience.
John McConnell has been named Chief Financial Officer and Senior Vice President of Corporate Development. As Chief Financial Officer, John will be responsible for core financial responsibilities as well as corporate strategy, including long-term capital structure, merger & acquisitions and investment allocation. John brings over 16 years of experience in corporate finance, investments and business development and joins SE2 from parent company, Eldridge.
"I am excited to work closely with Vinod, Mary Anne, and John as we build on our leadership position as a best-in-class service provider and continue to grow SE2 into a product-driven technology company," said Mark Schultis, Chief Executive Officer of SE2. "With the appointment of these talented leaders, SE2 will strengthen its growth capabilities, further solidify the customer experience and increase innovation as we partner with insurers to deliver digital solutions to the market."
About SE2 
SE2, an Eldridge business, is a leader in the US life and annuities insurance technology and services industry. SE2 has a proven track record in delivering technology-driven transformations for the life and annuity insurance industry. SE2 uniquely combines the maturity and peerless industry knowledge of its 125+ years of life insurance industry heritage with its end-to-end digital platform to enable the rapid launch of new and innovative products through existing as well as digital channels. SE2 currently administers nearly 2 million active policies on behalf of its 25+ clients. SE2 has over $100 billion in assets under administration and handles more than 200,000 new business applications annually. Please visit SE2 at www.SE2.com to learn more.
About Eldridge
Eldridge grows diversified businesses with a focus on Insurance; Credit; Technology; Real Estate; Sports and Media; and Consumer. In particular, the firm seeks to build and grow businesses led by proven management teams that have demonstrated leadership and experience to scale an enterprise. Eldridge is headquartered in Greenwich, Connecticut, with additional offices in Beverly Hills, New York, and London. To learn more about Eldridge please visit www.eldridge.com.