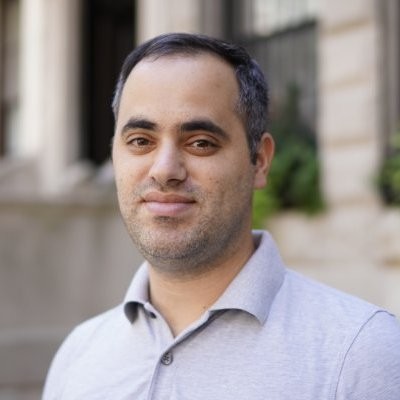 Root's Q4 2022 results
Root Insurance shared its Q4 2022 results. Here are some highlights:
The company ended the quarter with 220,354 policies in force, a decrease of 134,017 auto policies (38%) compared to Q4 2021. From Q3 to Q4 of this year, Root's policy count is down by 35k. It's worth mentioning that in Q4, Root no longer separates auto and renters policies.
Gross written premium for the quarter stood at $122 million, a ~23% decrease from the same period last year.
Gross accident period loss ratio was 77%, down from 94% in Q4 2021. Gross combined ratio improved 12 points to 132%. Net combined ratio stood at 180%.
Premium per auto policy was $1220, a 21% increase compared to the same quarter of last year.
Net loss for the quarter stood at $58.3 million. In 2022, Root recorded $297.7 million in losses compared to $521.1 million in 2021.
Sales and marketing expense continued to decline – the company spent $3.2 million in the quarter. In 2022, Root spent $48 million on sales and marketing compared to $270.2 million in 2021.
Root's embedded channel (Carvana) represented 41% of new policies in the quarter.
As of December 31, 2022, Root had $762.1 million in cash and cash equivalents, of which $559.2 million was held outside of regulated insurance entities. Root also had $128.8 million in marketable securities. Currently, Root's debt covenants require cash and cash equivalents held in entities other than its insurance subsidiaries to be at least $200 million at all times.
Root "continues to see opportunities" to increase new writings from Carvana, as well as scale the platform to new partners. Previously, the company announced a new upcoming embedded partner without revealing any other details. Now, Root is saying that it signed a commercial agreement with a national digital financial services company.
In its direct channel, Root is offering coverage more broadly in certain markets. This includes allowing customers to purchase a policy immediately versus requiring a test drive before purchase, underwriting out fewer policies, and opportunistically deploying marketing dollars in the states and segments anticipated to be most profitable.
In 2022, Root implemented 53 rate filings with an average increase of 37% across its total book.
On February 20, 2023, Daniel Rosenthal, the company's chief revenue and operating officer, informed Root of his plan to resign as an executive officer of the company effective March 23, 2023, and from the company's board of directors effective immediately. To ensure a smooth transition of his responsibilities, the company and Rosenthal entered into a separation and transition agreement dated February 20, 2023, pursuant to which Rosenthal will provide transitional services as respects certain in-process projects. Pursuant to the agreement, Rosenthal will be entitled to the following through March 23, 2023: regular base salary; standard employee benefits; continued vesting and settlement of outstanding equity awards pursuant to their terms; and 2022 annual bonus in the amount of $750,000 to be paid in early 2023 in the normal course. This isn't Rosenthal's first bonus.
"As our policy-in-force decrease continues to outpace new writings, we expect to continue to see contraction in revenue in 2023 while we build out our embedded platform and open up our direct channel in our most profitable markets for new writings. We believe these profitable new writings, coupled with the loss ratio and expense improvements we have made, put us in a position to significantly decrease operating loss over the next year. As such, we expect to significantly reduce our operating capital consumption in 2023 and believe the Company is on a path to capital self-sufficiency. – Alex Timm, co-founder and CEO of Root.
Get Coverager to your inbox
A really good email covering top news.