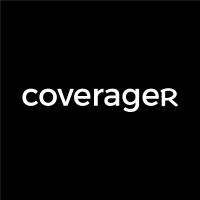 Q&A with B2Z's Kevin Turner and James Norris

Following our recent interview with the founders of B2Z Insurance, we're joined by AVP, Insurance Product Management Kevin Turner and Chief Actuary James Norris who share their backgrounds, perspectives and advice.
Share your backgrounds.
Kevin: I have a pretty crazy background. Insurance is my second career; after receiving a Bachelor's degree in Journalism, I worked as a radio announcer and voice-over talent. Since that didn't pay well, I decided to go to graduate school and study Actuarial Science—a most unnatural transition.
Starting in 1992, I've been bouncing back and forth between actuarial and insurance product management positions. I have held leadership roles in personal and commercial Insurance all across the country and even outside the US back in the late '90s. I have a broad overall insurance background, and I have been focused on small commercial insurance – specifically businessowners policy (BOP) insurance—for about the past decade.
James: I started at UT Austin, seeking a degree in Computer Science. After taking many math courses along the way (in some cases multiple times), I fell in love while mastering my most difficult subject. While looking at the prospects for what to do with a math degree, teaching really did not match my desires. I was fortunate to find the actuarial profession while trying to determine what one could do beyond teaching. Once I got started in the actuarial profession, I found that I loved the problem-solving aspect of actuarial work.
I spent the first ten years of my career in actuarial consulting and then transitioned to reinsurance—spending a total of nearly eight years working for two international reinsurers (four years in Barbados and three more years in the Cayman Islands). After returning to the US, I started my own independent consulting firm, and at one point, regularly commuted from Dallas to Bermuda for an offshore client. Most of my career has been in the reinsurance sector, specifically, dealing with MGA-generated program business running the entire spectrum of personal and commercial lines of business. Along the way, I have particularly enjoyed helping many clients clean up their data and figure out what story the numbers are trying to tell.
You've both been in insurance for quite a while. Describe one thing that has changed and one that has not.
Kevin: I started in insurance pre-internet; so, that has been quite an advancement. Despite that, one thing that has not changed is that many carriers remain tied to their 'green screen,' AS/400, COBOL style IT systems that date back to from even before my time. As an insurtech start-up, B2Z doesn't carry any IT baggage, and we use the internet and data like it's supposed to be used in the 21st Century.
James: One big change is the increased use of information. The insurance industry has always been information-hungry, but lately, there are some interesting trends toward big data applications.
One thing that has not changed is that the successful insurance companies are the ones that remember this is a service industry. I have been with the same auto insurer since I first got my license (which was a loooong time ago). And I stay there, not because they are the cheapest, but because they offer beyond incredible service at a competitive price. It's about their loyalty to their customers, and that says something.
While it may be that it's just getting started, B2Z is late to the insurtech party. What are some of the observations and lessons you've encountered from following the early-moving companies?
Kevin: Two big things come to mind: First and foremost, it's insurtech, not techinsure; yet, so many have started with limited to no Insurance Industry people on staff. B2Z has embraced the insurance sector which is demonstrated by the two people you're talking with now. Second, is Underwriting Profit / Combined Operating Ratio below 100%—it's an insurance Industry benchmark; yet, insurtechs view it as a long-term aspiration rather than a need-to-have right out of the gate. Our goal is to target both a gross and net underwriting profit for B2Z and our partners from our launch date.
James: I wouldn't say late; I'd say we are right on time. At B2Z we have taken all the aspects of those that came before us, added our own special touch, and combined them into one-stop shopping. We pride ourselves on seeking areas of improvement and better defining what the new standards can be. B2Z aims to meet the increasing industry needs for more personalized service in the commercial insurance space. The greatest business ideas in the world, however, do not work if the business model isn't sustainable. From my personal perspective, I see a niche that can help leave this world a slightly better place, and I aspire to do that within the insurance industry. However, to do that in the long term as a business we have to be successful on the insurance side. That does not mean undercharging; nor does that mean overcharging. That means delivering the best service at the right price.
Insurtech started with a focus on personal lines but we're now seeing more action in commercial lines. What's driving this activity, and where in the value chain do you see the biggest opportunity (i.e. claims, distribution, data & analytics, etc.)?
Kevin: Small business insurance and small business insureds are much more like personal lines than they are the rest of commercial lines. Where large commercial insurance accounts are complex and need to be underwritten, small business tends to be more homogeneous (like PL) and can be segmented and priced efficiently, which leads to the ability to offer touchless quote/bind/issue procedures. The hands-on entrepreneur behind a small business is used to buying their home and auto insurance products, or at least researching them, on-line, and expects the same experience when shopping for products for their small business. B2Z streamlines everything—distribution, data and analytics, COI, claims FNOL, etc. to meet the customers' expectations.
James: I second what Kevin said: The biggest opportunity is in transitioning a segment of the commercial insurance market to a more personal experience. Companies have done a great job of really getting to know their homeowner and auto customers which makes for a smoother buying experience. It's also better from a risk and pricing perspective. Taking that step on the commercial side with the small business market is a natural progression. It requires a lot of talent, insight, and effort to facilitate that transition, but part of B2Z's vision is making that happen.
Technology can improve the process, but how do you build consumer confidence in a digital environment for a product that isn't as straightforward as personal insurance?
Kevin: Much of small commercial insurance really is as straightforward as personal insurance. A BOP is comparable to an HO policy for your small business. There are tremendous similarities between and the same legal requirements for commercial auto and personal auto. There's a personal umbrella and a commercial umbrella; a personal flood policy and a commercial flood policy. B2Z's job is to help translate the insurance and legal jargon into plain, simple English (without losing the meaning) so that our customers have that same confidence and comfort that 'they got this.'
James: Transparency. Part of what we are doing is using the customers' digital footprint to help improve the buying experience. But part of that experience is being transparent about the process. Letting the customer know what is going on, using plain language explanations, providing our recommendations through Diya (our AI chatbot). And honestly, some of the smallest touches help with that transparency. Our technology team uses wait times to help with this: No more hourglass or spin cycle, instead, here's some useful information about your coverage while you wait.
We're seeing investments in companies and startups that look to enable new business structures. Remote is enabling businesses to hire and manage a remote, global workforce, and Reef Technology is powering delivery-only food businesses as more consumers prefer to eat at home. How significant are these trends and how will they impact insurers and brokers?
Kevin: The restaurant industry is a substantial part of the small business sector. Depending on how you measure it, the accommodation and foodservice industry is 10% to 13.5% of Illinois and Texas small businesses. Thus, B2Z doesn't want to ignore what is happening to them whether it is government forced closures, change in the mix of business between dine-in and delivery, or misconceptions about business interruption and extra expenses coverages (which is currently an atomic topic).
James: We are absolutely in transitional times, and in the words of Yoda: "Difficult to see. Always in motion the future is." While a Star Wars quote may seem flippant, I'm serious. I see a lot of trends, but it is extremely difficult to tell which ones will be impactful and which ones will fizzle. I am confident, though, that the best chance of successfully navigating such changing times is 1) to recognize that change is always underway, and 2) to realize that predicting the specifics of those changes is nigh impossible. So, I definitely see some significant trends. I think we must respectfully heed the stories those trends are trying to tell us. They can either positively or negatively impact us and our industry. Those who can look and listen for these changes instead of trying to predict and control them will be the ones that successfully navigate these changing times.
If you can give B2Z one piece of advice, what would it be?
Kevin: "I want you to be nice until it's time to not be nice." – Dalton, Road House
James: As a group, we spent some time when we were getting started figuring out our vision and making sure we were all on the same page. My advice would be to stay focused on that vision and trust that with much hard work the dots will connect. That, and enjoy the journey because this is a very fun and dynamic team to work with, and it provides strong positive impacts both personally and within our business vision.
Kevin, your LinkedIn profile features the following quote from 1984 by George Orwell: "If you want a picture of the future, imagine a boot stamping on a human face – for ever." Can you elaborate? And James, do you agree?
Kevin: I am irreverent and not PC. I change my LinkedIn tagline frequently to reference music, movies, literature, or other shiny objects. It appears that George Orwell was right about everything except the year—dystopia is 2020 rather than 1984. Of course, now I'm unfortunately tied to the Orwell tagline until this interview runs its course…
James: One of the cool things Kevin does is throw out movie and book quotes. Sometimes they just add a little humor to the day, but sometimes they make you stop and think for a minute.
In this case, after thinking about it a bit, I'm going to disagree with the quote. With all the crazy in our world right now, I certainly understand the sentiment of the quote, but the only thing we truly control in these chaotic times is our attitude toward the situation.
Get Coverager to your inbox
A really good email covering top news.