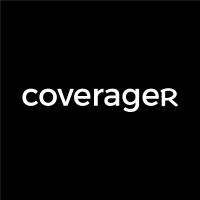 Q&A with B2Z's Kuldeep Malik and Stephanie N. Blahut
B2Z Insurance is a new, digital-first small business insurance company that is looking to provide an Amazon-like customer experience. We had the chance to ask Kuldeep Malik (CEO & Founder) and Stephanie N. Blahut (CMO & Co-Founder) a few questions.
Describe B2Z
Stephanie: The simplest description is that we are a digital-first, small business insurance company. The value the B2Z insurance solution brings to customers is that it saves time and allows customers to shop and manage their policy on their terms; it also personalizes insurance, which provides peace of mind to customers that their business is properly protected.
What's behind the name?
Kuldeep: We wanted to start a company that will provide an Amazon-like customer experience (read A-to-Z) for small business owners on their journey of protecting their business. B2Z (A-to-Z for Businesses) is a name that reflects our values and our utmost commitment to customer experience, while providing great insurance coverage.
What drove you to launch B2Z?
Kuldeep: The overwhelming reason was my frustrating experience to purchase insurance as a business founder. The COVID pandemic expedited the timeline: Chicagoland went into lockdown (shelter-in-place) in mid-March and B2Z was born March 31st.
Share your backgrounds.
Kuldeep: I'm a serial entrepreneur, passionate about solving real-world problems. Still a technologist at heart, I've successfully founded three start-ups: Persio, an adtech firm; DataCubes (not Convr), an insurtech that uses third-party data and artificial intelligence for commercial underwriting decision-making; and now B2Z.
Stephanie: I've let curiosity reveal my path and eventually, that took the form of a career in digital marketing. I began my career in web development–before the days of content management platforms–and became captivated by the art and science of driving traffic to a website (and subsequently driving behaviors). And I brought my experience to pet insurance (Figo) and now to small business insurance (B2Z).
One of you has a data background and the other a marketing background. Share one challenge in each category you're occupied with.
Kuldeep: Scale, scale and scale. Let's assume you want to use alternative data to assess if a contractor works 15 feet or above. To credibly answer this underwriting question requires a review of over 3,000 counties records, standardize those from underwriting perspective, and then collate this information with millions of contractors in 50 states. This is a challenge of monumental scale and B2Z is powered by proprietary Digital Intelligence built for scale on alternative/third-party data and models optimized for small business owners.
Stephanie: A challenge start-ups face regarding marketing, is paring down a grandiose strategy to do everything at once—by identifying channels to concentrate on, do well, and grow with (before taking on the rest). During my time as a mentor with Chicago's 1871 (the Google tech start-up incubator), the new CEO's/CMO's approached me with that very problem. B2Z is taking a digital-first approach, having identified three key digital marketing channels to concentrate on out of the gate. One of those channels includes search engine optimization (SEO). And while this term is thrown around a lot in digital marketing–almost like a condiment you add to your website–the behind the scenes tasks are more complex and have cross-channel impact (potentially positive or negative). So, one challenge we face is to "get good" at attracting organic visits in a sea of companies, which possess a longer digital history and have larger SEO budgets in place.
Define your target customer.
Kuldeep: B2Z targets small businesses that are still run by their original founders and have up to 25 employees. Over 60% of these small businesses are owned by Gen X and Millennials–the digital and social savvy, respectively.
Stephanie: Adding on to Kuldeep's response–the target customer sentiments the B2Z product will tap into are value and simplicity. Specifically, those small business customers seeking a personal buying experience from commercial insurance. Being a small business owner is challenging enough–especially in 2020–and the numbers (even prior to the pandemic, 70% underinsured/40% not insured) speak to the failure of the industry to reach so many small businesses in need of sufficient coverage.
Talk to us about how you plan to use alternative data to underwrite coverage?
Kuldeep: B2Z's Digital Intelligence primarily support two use cases:
Provide an outstanding customer experience by allowing business owners to buy coverage in 7 questions or less.
Provide risk transparency in the underwriting and rating process to offer the best insurance coverage (read product and price) to our customers.
The competitive landscape of small commercial is heating up but aside from a few platform players – not much has changed from product and distribution stand points. What are your thoughts on the subject?
Kuldeep: I don't know how to say it better, but if you try many times to fit a square peg in a round hole, you will face the same problem. We believe that competitive landscape is heating up, but not solving the fundamental issues of small commercial:
Expense pressure. The policy premium for small commercial is lower generally (sometimes lower than home premium in some cases). This puts the expense pressure on both insurers and brokers. Insurers aren't changing their technology infrastructures or business processes to make it efficient. Brokers are not keen to write lots of small commercial. Both brokers and insurers still write it for relationships.
Customer demographics. Over 60% of small businesses owners are Gen X and Millennials and those demographic categories will continue to grow. These customers are not looking to call a broker and wait for days/weeks to get insurance. They want to meet the insurers on digital, mobile, and social channels.
Digital. The new platform player(s) are solving the problem by taking the insurance buying experience online. However, all these entrants are forgetting that putting the same complex experience online is not digital. To truly be digital, the information needs to be synthesized to provide an outstanding and personalized customer experience.
Stephanie: I want to highlight a point that Kuldeep made regarding digital (and frankly, applies to technology as a whole): a broken process managed on paper and spreadsheets will remain a broken process on digital if the core flaws remain unexposed and unaddressed. Providing a digital "solution" is to provide the envisioned future, not the broken past. That being said, the time to embrace and provide an awesome digital experience was yesterday. B2Z will be able to provide this from Day 1–no pivoting, no transitioning, and no legacy system overhauls necessary.
Some believe that agents have and hold the best data and the only way to acquire this data is through acquisitions. Do you agree or disagree and why?
Kuldeep: Agents have a critical role in insurance distribution, not necessarily the data, but the relationships. This dynamic is changing as owners of small businesses give preference to the convenience of researching insurance on their terms.
QuickBooks recently announced QuickBooks Insurance, enabling business owners to get quotes directly from its platform. In the UK, accounting software FreeAgent partnered with Hiscox, leveraging AI and financial data to provide quotes. What impact, if any, do you see these external players have on distribution?
Kuldeep: I strongly believe that these partnerships democratize insurance distribution, and ultimately customers will be the real winner.
Name an insurtech trend worth ignoring and one worth paying attention to.
Kuldeep: Worth ignoring: All these insurtechs going IPO, while business models are still evolving. Worth paying attention to: Digitization driven in the insurance space due to COVID.
Get Coverager to your inbox
A really good email covering top news.