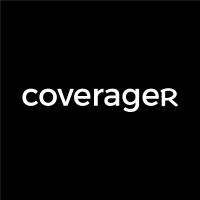 Moving to France? Say Hello to Youse
Say Hello to Youse, the new rental guarantee service for the real estate market in France.
Youse, a wholly-owned subsidiary of CNP Assurances, is offering a new solution, as more and more tenants no longer meet the traditional criteria to get housing (permanent status and guarantor).
Tenants can apply online by providing basic info about their income and the rent amount they are looking to pay. If approved, Youse offers the guarantee, which is valid for 3 months. When finding an apartment, tenants send over the owner's info so Youse can validate the lease terms. Once validated, tenants pay Youse the rental charges and Youse pays the owner. In case of late payments, Youse guarantees to pay the owner for up to 18 months, while trying to collect from the tenant. Last, Youse charges 3.8% of the monthly rent amount.
"Our first Youse offer allows tenants to have all the tools needed to convince the owner that they are the best candidate. A solid guarantor, rent paid regularly… everyone wins. Problem solvers more than insurer, Youse aims to change the rules of the game by offering innovative offers to those who are moving forward. We intend to simplify everyday life, to commit ourselves to support societal change and the needs of the new generations." – Chief Digital Officer of CNP Assurances and CEO of Youse in Europe, Magali Noe.
The launch of Youse France follows the launch of Youse Brazil in 2016, which is owned by Caixa Seguradora, another CNP Assurances subsidiary as of January 2014. However, Youse France is a separate entity that is tailored to the European market.
Bottom Line: Garantme comes to mind.
Get Coverager to your inbox
A really good email covering top news.