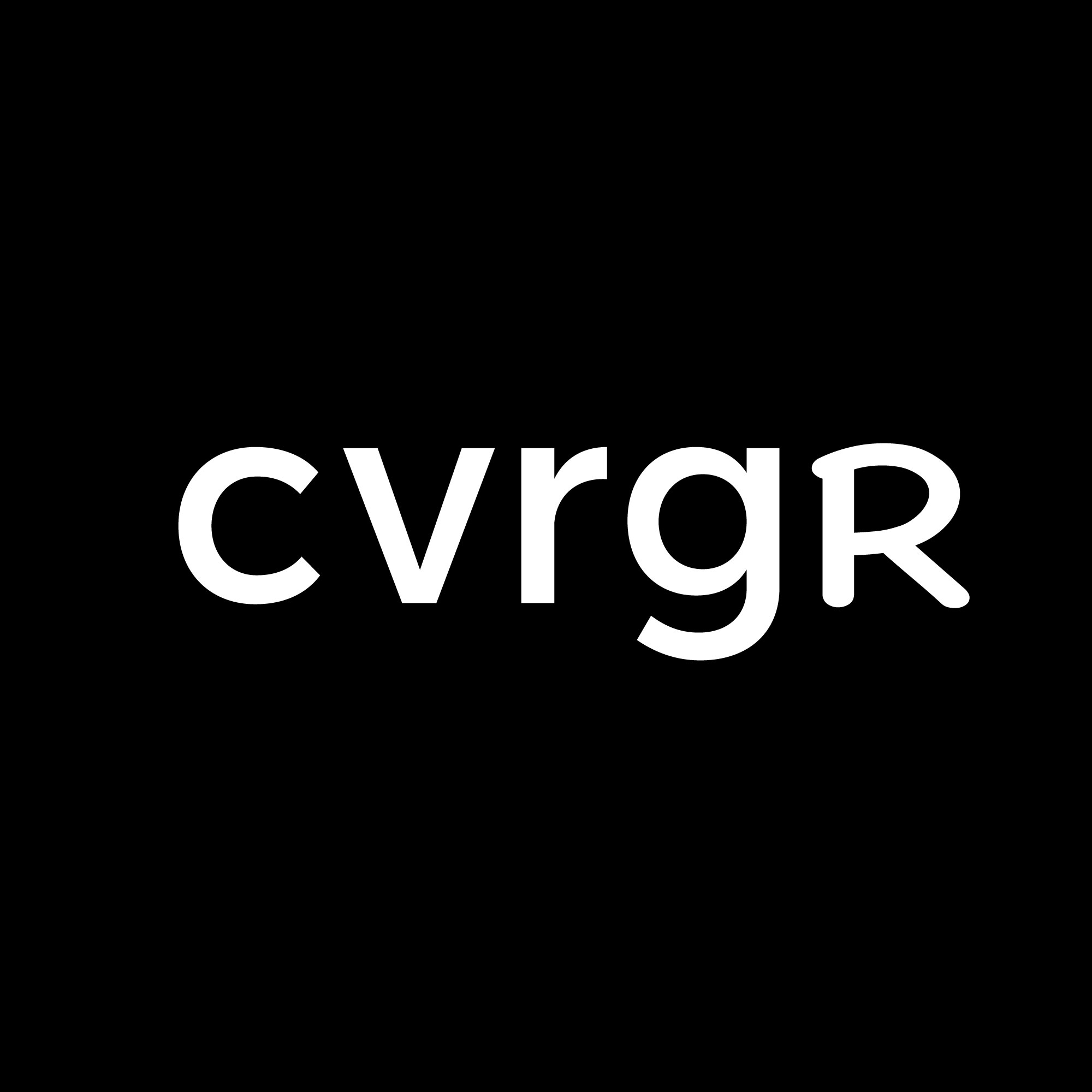 Mid-Year Insights
At the end of 2020, we looked back on a year unlike any other. And to pick up where Avi left off, he did purchase a Peloton. Now, closing out Q2, here are the key developments in our overlooked industry.
Electric Vehicles
There's a particular interest in electric vehicles. This week Harley-Davidson launched its LiveWire ONE, the first product from its all-electric LiveWire brand. "As part of The Hardwire Strategy, we made a commitment that Harley-Davidson would lead in electric," said Jochen Zeitz, Chairman, President, and CEO of Harley-Davidson. And some insurers are looking to lead in this area too.
German insurer W&W was recently noted for its comprehensive coverage for electric and hybrid vehicles.
In Germany, Allianz teamed up with Volvo to integrate car insurance into the online car buying process of its electric vehicle brand Volvo XC40 Recharge Pure Electric.
Allianz Partners improved its roadside assistance for electric vehicle drivers in Europe by partnering with UK-based e-mobility platform GIREVE to have its solution to locate EV charging points integrated into Allianz Partners' roadside assistance operations. This is a similar move to what LV= has done last year when it partnered with roadside electric vehicle charging assistance company AFF to offer out-of-charge recovery service as part of its policy.
In France, Allianz Partners partnered with BeNomad to use its ev-Move platform to allow policyholders to locate compatible charging stations.
Allianz Partners also announced it will develop a network of specially trained and approved repairmen for electric vehicles.
Income (Singapore's general insurer) has expanded its usage-based auto insurance to include electric vehicles.
A study conducted by the 'Drive Change Drive Electric.' campaign has revealed that more millennials in the Northeast are embracing electric cars than baby boomers signaling a potential shift in consumer preferences. Also, both millennials and baby boomers acknowledge that electric cars are the future and people want the future.
Ability & Accessibility
At the end of 2020, Amazon Web Services (AWS) announced a few machine learning services to help industrial and manufacturing customers embed intelligence in their production processes. Amazon Monitron stood out for its ability to send alerts when detecting signs of machines breaking down; especially as select insurers (including Chubb and Hartford Steam Boiler) have made it a point to move beyond 'repair & replace' to 'predict & prevent'. Also, a pack of 5 Amazon Monitron Sensors costs $575 making it a cost-effective and accessible way for industrial companies to proactively mitigate claims.
Then came Amazon's partnership with fleet technology company Netradyne for the sake of using AI-equipped cameras in its delivery vans. According to Amazon, these videos may be used by its Last Mile Trust and Safety team, or for coaching and investigations.
Next came Next as the insurer partnered with Amazon Business to offer select members a 10% discount on their GL/ PL policies. Btw, Aon manages Amazon's DSP (Delivery Service Partner) program.
The Pandemic Pet
Too many people are pinning their hopes on statistics that show only 3 out of every 100 dogs in the US are covered by pet health insurance. This year –
MetLife just introduced an "enhanced pet insurance product" that includes coverage of pre-existing conditions for pet parents switching carriers; specifically, only the pre-existing conditions covered by the previous provider, and only when coverage is purchased via an employer.
Boston-based pet insurance agency Wagmo closed a $12.5 million Series A round, bringing its total funding to $15.6 million. The company's product is underwritten by State National.
L&H insurer Physicians Mutual filed a trademark for a pet insurance slogan as it looks to enter the pet insurance market.
UK-based pet insurance provider Bought By Many closed a $350 million Series D funding round.
Pet insurance company ODIE Pet Insurance closed a $2.8 million round. Coverage is underwritten by PrimeOne, a wholly-owned subsidiary of Thorson Specialty which also owns ODIE.
Paris-based Acheel closed a $35 million round. The digital insurer was founded last year to offer home, health, and pet insurance (with plans to expand to car insurance) and has the reinsurance support of Hannover Re.
Farmers-owned direct-to-consumer brand Toggle started offering auto insurance in Arizona and South Carolina, in addition to its flagship renters insurance product that's available in 25 states. What's different? A Pet Passenger coverage for a pet in the event of a car accident.
NYC-based personal lines insurance provider Waffle closed a $5 million seed round. Insurance partners include ASPCA Pet Health Insurance.
NJ-based provider of pet-focused voluntary benefits Pet Benefit Solutions has launched Wishbone Pet Insurance to target employers looking to offer pet insurance as a benefit. The program is managed by Odie Pet Insurance.
NY-based pet insurance aggregator Pawlicy Advisor closed a $6.5 million round bringing its total funding to date to $8 million.
Pet health insurance company Figo secured an affinity partnership with Costco where Costco promotes Figo's pet insurance plan and the Figo Pet Cloud app while Figo offers 'exclusive discounts' to Costco members in North Carolina, Pennsylvania, and Wisconsin.
Nationwide partnered with Walmart to offer its pet insurance members better, more affordable access to pet prescription medications.
All in all, there are only about 16 underwriters in the space: 1. AIG, 2. Allianz, 3. American Modern, 4. American Pet Insurance & Trupanion, 5. Aspen, 6. Chubb, 7. Clear Blue, 8. C&F, 9. Independence American Insurance & Independence Holding, 10. Lemonade, 11. Liberty Mutual, 12. Nationwide, 13. PrimeOne, 14. Sate National, 15. XL Specialty, 16. Zurich
The Home Ecosystem
Earlier this year, Nationwide launched Anew, a home telemaintenance service for Atlanta residents. Pricing starts at $19.99, where a user is connected to a Virtual Home Repair Expert via a video call that will take around 15 minutes. Later, the user will receive a summary of the issues found along with repair options and prices. Prices are good for 30 days and the initial payment of $19.99 will be applied to the repair cost if the customer chooses to continue with Anew.
Other insurers in the home ecosystem space –
Belfius launched an online platform for small home repairs called Jaimy (2018).
AAA Northern California launched AAA House Manager, a membership-based home maintenance service (2018).
Hippo acquired home maintenance platform Sheltr that is now known as Hippo Home Care (2019).
Ageas launched Ageas Repara which offers water detection services (2019).
AXA launched Mes Travaux to allow customers to find plumbers, locksmiths, or electricians (2019).
Indiana Farm Bureau Insurance has launched Peril Protect, a service that combines water-leak sensors, notifications, a 24-hour call center, and a contractor network to fix leaks (2020).
Ageas launched a professional services marketplace called MUNDO Ageas (2020).
Progressive introduced home repair service Castle in Austin, Texas, and Tampa Bay, Florida (2020).
In general, the home ecosystem is a point of attraction and insurers are wise to blend coverage options with service options including laundry, locksmith, car-washing, and even a 'drink at-home' concierge service as you can't consistently be better but you can consistently be different.
Fair Insurance
There is no objective standard of fairness but to the insurance companies below – fairness is usage-based auto insurance.
CoverCube, Aegis, and Greater Than will launch a usage-based insurance scheme in Arizona by the end of the year.
Vitality launched a usage-based car insurance product in the UK in partnership with Covea Insurance.
Mercury Insurance continued to expand its usage-based insurance product MercuryGO which is now available in Florida, Oklahoma, and Texas.
London-based More Than introduced its Low Miler usage-based product for those who drive less than 7,000 miles a year.
Swedish insurer If Insurance launched a pay-as-you-go car insurance with a mileage rollover perk.
Farmers introduced a new usage-based commercial auto insurance program called FairMile where the premium is based on the actual miles driven with monthly pricing adjustments.
USAA's telematics program SafePilot expanded to 10 states and is now live in a total of 15 states. It also acquired Noblr, a pay-per-mile car insurer.
MAPFRE launched MotionSmart, a usage-based insurance app for new Massachusetts policyholders.
American Family created MilesMyWay, a pay-as-you-drive (mileage-based) telematics offering that allows drivers to earn rewards each month based on the exact mileage they drive.
London-based pay-as-you-go insurance provider Zego closed a $150 million Series C funding round, valuing the company at $1.1 billion, and bringing its total funding to $202 million. Founded in 2016, the 200-plus team offers on-demand coverage for delivery drivers, individuals, and fleets and has several integrations in place with the likes of Deliveroo and Uber.
Embedded Insurance
The concept of offering insurance at the point of sale is here to stay, but just as some companies have moved their attention to embedded insurance (Trov), others (Coterie) have shifted their focus away from this model; it's not a silver bullet, but it has potential.
Yesterday, we covered Heycar's 5-year distribution agreement with Allianz following the insurer's investment in the used-car marketplace.
Rivian, the American automaker, announced its car insurance will be embedded into its connected vehicle platform (Both Nationwide and Cincinnati Insurance are partners).
Trov is offering renters insurance via the following partners: Love to Rent, a UK-based property search platform and a team of 5, OpenBrix, a UK-based property search platform and a team of 17, Moovshack, a UK-based property app and a team of 20, Utilita, a UK-based utility supplier and a team of 782, and Movinghub, an Australian B2B platform for home services and a team of 33.
Cybersecurity
People understand cyber threats as much as they understand climate change and with that in mind…
Coalition closed a $175 million Series D round at a valuation of $1.75 billion.
Boston-based commercial insurance MGA (with a focus on cyber insurance) Corvus Insurance closed a $100 million Series C funding round at a $750 million valuation to later announce another $15 million Series C extension round led by FinTLV and Aquiline Technology Growth, bringing its total funding to $162 million.
San Francisco-based cyber insurance provider Cowbell Cyber closed a $20 million Series A funding round led by Brewer Lane Ventures with participation from Markel and others.
Chubb launched Blink by Chubb – for now, a cyber insurance product available in 25 states that covers identity theft, fraudulent wire transfer, cyberbullying, and extortion from ransomware.
We See You
According to Coverager Data, the following companies raised their first pre-seed/seed/Series A round this year:
1. 180° Insurance (B2B2C insurance offering.) 2. Agency MVP (Machine-learning algorithm to turn data into intelligence and prospects into customers.) 3. Allegory Insurance (App to build a personalized insurance score to receive better auto insurance premiums.) 4. Anzen (Management insurance and operations tools using real-time HRIS and SaaS integrations to identify and avoid management risks.) 5. AppMan (POS distribution technology.) 6. Assurly (Home loan – mortgage insurance provider.), 7. BeSafe Rate (A digital service dedicated to hoteliers that enables a prepaid rate with travel insurance included.), 8. BimaPe (A service to discover free insurance for cardholders.) 9. Bimaplan (Health and life insurance provider.) 10. bolttech (Digital insurer formerly known as AmTrust Mobile Solutions.) 11. Calingo (Digital insurance platform for risk protection at the POS.) 12. Circulo Health (Medicaid insurance company.) 13. Claim Fund (Accelerating receivables in the restoration industry.) 14. Cooper Pet Care (Pet health insurance.) 15. Counterpart (A developer of a management liability platform used to predict claims and also prevent them.) 16. Cyberangels (Cyber insurance for SMEs.) 17. Dalma (Pet insurance provider.) 18. DigitalOwl (L&H claims platform that reads and analyzes medical documents automatically.) 19. Gerald (Pay insurance bills to earn cashback rewards.) 20. helvengo (SME insurance provider.) 21. Hiro (Smart home insurance provider.) 22. Honey Insurance (Smart home insurance provider.) 23. House of Insurtech (Software development company.) 24. Hyperexponential (A provider of mathematical modeling software for the commercial insurance sector.) 25. iink Endorsements (Home claim and endorsement management platform.) 26. iLife Technologies (Life insurance aggregator.) 27. Insurama (Platform for the digital distribution of insurance.) 28. Joshu (Online distribution platform for commercial insurance.) 29. Klaim (Medical claim management and financing platform.) 30. Koffie Labs (Transportation insurance.) 31. Koverd (Digital Insurance Advisor) 32. Leocare (Personal lines insurance provider.) 33. Loop Insurance (Car insurance MGA.) 34. Lula Technologies (Insurance API.) 35. Marble (Rewards program for home, car, and other personal insurance products.) 36. MFast (A fintech platform.) 37. Napo (Pet insurance provider.) 38. Nirvana Insurance (Modern fleet insurance that rewards safety.) 39. Nova Benefits (Health benefits aggregator.) 40. Orchid B (One-stop-shop for administration services including business registration, banking, insurance, payroll with more to come.​) 41. Oyen (Digital pet healthcare insurance provider.) 42. Parametrix (MGA offering parametric insurance for system downtime.) 43. Pathpoint (E&S submission platform formerly known as Outline Insurance Inc.) 44. Paz Care (Employee benefits & health insurance platform.) 45. Percayso Inform (A provider of data intelligence and enrichment solutions for insurance insurers and brokers.) 46. Pilotbird (Analytics solutions to help P&C and life insurance companies with risk scoring, customer acquisition, and claims verification.) 47. Protect4less (Asset protection solutions.) 48. Redkik (Embedded insurance / SaaS provider offering per shipment coverage for all parties within logistics and transportation.) 49. Riskwolf (Insurance protection against internet outages.) 50. SALT Insure (Home and auto insurance application.) 51. SHORE Underwriting (Specialist underwriter of emerging technology and professional services sectors in Canada.) 52. Surer (Web platform to help insurance intermediaries optimize processes.) 53. Sustema (Behavioral analytics engine.) 54. Symbo Platform (Distribution technology provider and agency.) 55. Talem Health Analytics (AI platform to process bodily injury claims for the auto insurance industry.) 56. TradeIn (Platform to evaluate payment behavior of B2B customers.) 57. Trava Security (A cybersecurity startup for small and midsize businesses.) 58. TrustLayer (Real-time automated insurance Verification.) 59. Unslashed Finance (Insurance products for crypto assets.) 60. Vitaance (Life insurance provider.)
Coming Up
Lemonade Car.
Tesla Insurance (underwritten by Redpoint County Mutual Insurance) in Texas.
Get Coverager to your inbox
A really good email covering top news.