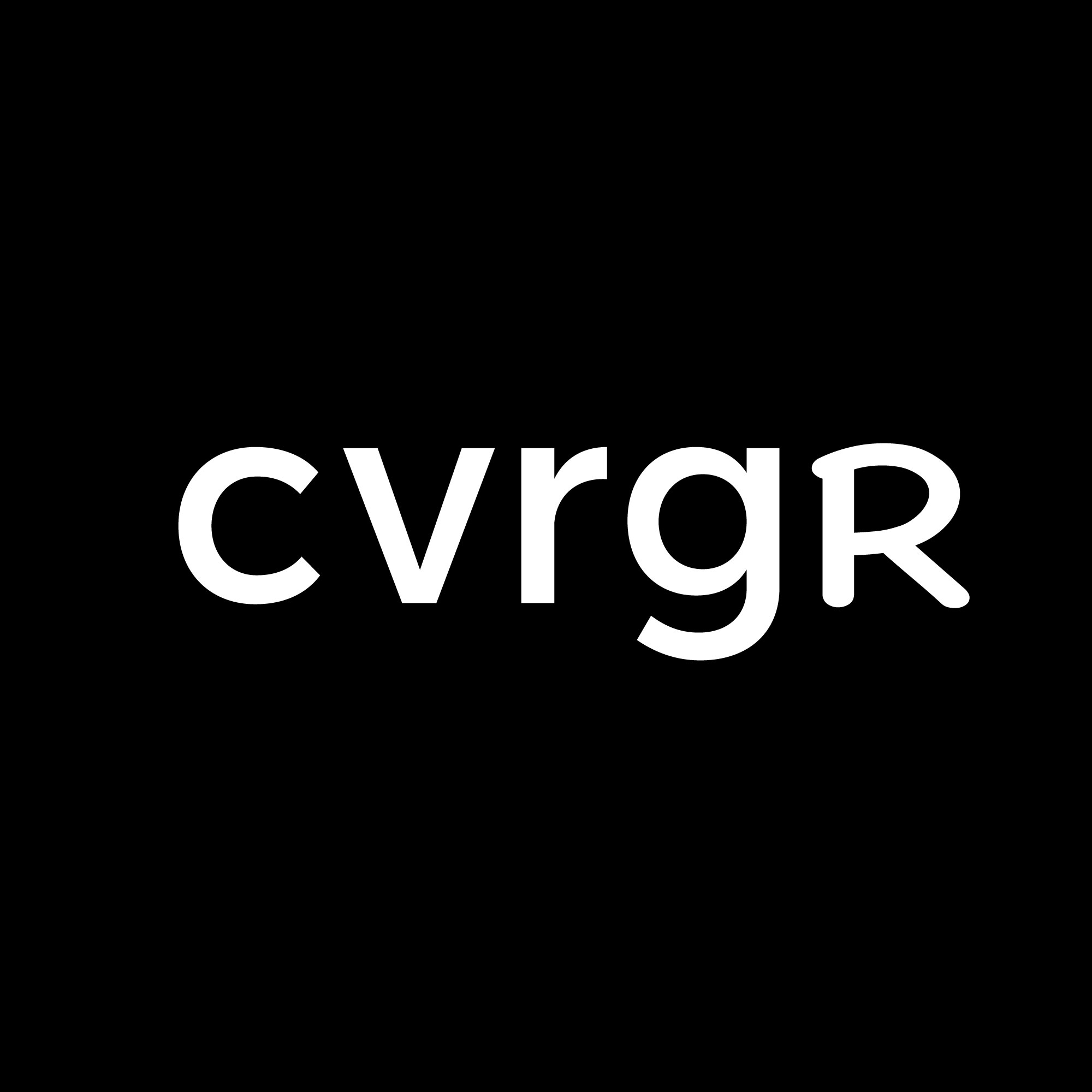 One Lemonade, Two Lemonade
Since I've first learned of Rivian, I immediately thought of Tesla and Amazon for different reasons. Now I'm thinking of Nationwide. As background, and there's plenty of history behind the electric vehicle (EV) maker that is yet to deliver a single truck, Rivian was founded in 2009 as Avera Motors and rebranded two years later to Rivian Automotive to avoid a legal battle with Hyundai which believed Avera was too similar to its Azera line. Rivian CEO R.J. announced the change in a post titled – Lemonade:
"As many of you know, several months ago we decided to change our name to avoid a costly trademark battle. At the time, I was not too happy about changing our name, but I am extremely pleased with our new name and the process we followed to come up with it. As the saying goes, we turned a lemon into lemonade.
We wanted our name to be something that was created from within. Furthermore the process of developing the new name was a great team exercise. While it wasn't easy, I couldn't be more impressed with the energy and creativity of the team. We went through thousands of potential names and selected a powerful, timeless name that illustrates who we are as a company, how we blend with the natural environment and what we seek to do within the industry.
The name pays homage in part to the Indian River Lagoon, which is walking distance from our facility in Rockledge, Florida. The name represents a blend of the words Indian and River – taking the first three letters of River and the last three of Indian. When we thought about the parallels between a river and our company, it felt perfect. Rivers are powerful enough to reshape their landscapes and we intend to dramatically reshape the way vehicles are designed and manufactured."
Today, Rivian is seeking a ~$50 billion in valuation and has secured $8.2 billion across 9 debt/equity rounds from several investors including Amazon, Ford, and Cox Automotive, which last week reported that US sales growth of both electric and hybrid vehicles outpaced overall market performance in Q1 '21:
98,832 EVs sold; compared to 68,247
The market is dominated by Tesla, which sold ~69k vehicles
Top 3 models: Tesla Model Y, Tesla Model 3, and Chevrolet Bolt
Unlike Cox with its optimistic headline – "Sales of EVs Jump Up 81% in the First Quarter of 2021" – McKinsey considers the developments in the global EV market as "disappointing" as the penetration of EV is around 2.8% with only Europe witnessing significant growth. In 2019, 590k units were sold in Europe, which represents a 44% increase. In comparison, 1.2 million EV units were sold in China (a 3% increase) and 320k in the US (a 12% decrease).
However, S&P states it best saying that the trend line of EV sales in the US since 2016 "has not been steady," further suggesting that it may take until 2022 and 2023 to break out of the coronavirus sales slump, with projections to hit the one million mark by 2025, the 3 million mark by 2030, and the 6.6 million mark by 2035.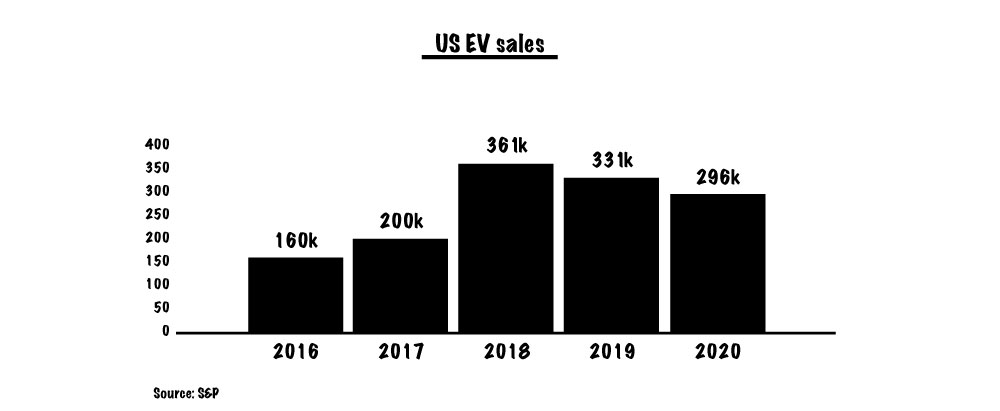 This week, we've learned that Tesla is hoping to expand its insurance into several states (coverage currently available in Calif.) and that Nationwide is Rivian's insurance partner. This is the place to note that other insurance companies have been playing in the space – just not intentionally:
In a world where winners are the ones that scream the hardest, Liberty Mutual and Aon have work to do, and in a world, where two out of three millennials are considering an electric car for their next vehicle, Lemonade has work to do hence Lemonade Car. But what strikes me as out of character is Lemonade's promotional tour in advance of its product launch, as if Lemonade is pleading for help despite having "more people working" on this product than they have others working on homeowners, renters, pet, or life as shared by Daniel Schreiber in the company's most recent earnings call (Mar 2). If history repeats itself, Lemonade will gain market share without any clear advantage; simply by raising its hand, not first, but highest.
 
In early 2019, LV= General Insurance announced the launch of "the market's first car insurance product developed solely for electric cars" with coverage that addresses home charging cables and wall boxes and supplies electric or hybrid courtesy cars. Today, LV= has a data advantage and is the better storyteller. 
Scott Keogh, the chief executive officer and president of Volkswagen, once said that "People want the future," and that "The business is always looking for what's new." Further stating that "Something's in the air, and people don't want to be left behind." Several insurers, I'm sure, don't want to be left behind, but being last isn't a much better option as this is what being last sounds like: 
"We are — we play in the standard marketplace, and we are going to end up going out there and going head-to-head with some of the large nationals, direct writers. For us, there's still a market segment out there, Doug, that wants to meet with an independent agent, ensure that their assets are appropriately covered. And there's also a fair amount of policyholders and customers that may have gone direct over the years and maybe they were underinsured and did not have a good experience. And so for us, you'll often hear me say that the new personal lines product for us is about some modest growth that we will see in 2022. More importantly, that it's going to be profitable and that we'll continue to make some headway in that area." – Kevin Burke, President, CEO & Chairman of Donegal Group (Q1 '21 earnings call, Apr 27).
Get Coverager to your inbox
A really good email covering top news.