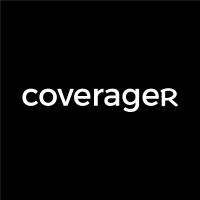 Loop raises $21 million
Loop Insurance, "the AI-powered car insurance company with a focus on more equitable insurance," has closed a $21 million Series A financing, co-led by Foundry Group and 01A, the fund of former Twitter CEO Dick Costolo and COO Adam Bain. The round includes participation from existing investors in Freestyle VC, Blue Fog, Uprising Ventures, and Concrete Rose, and joined by strategic new investment from New Voices Fund and Earn Your Leisure. Rapper and angel investor Nas also participated.
Loop claims to be the only car insurance company that has completely removed the use of demographics like credit score, occupation, and education in its underwriting. Instead, it will rely on how people drive, paired with crash, weather, and traffic data. According to filing in the state of Texas, drivers will be required to utilize Loop's telematics app.
In August, Loop announced a $30 million multi-year reinsurance deal with fronting support from Obsidian Insurance. The startup currently has a waitlist of over 30,000.
"We couldn't be more excited to have chosen, and been chosen by, Foundry and 01a. Foundry brings an incredibly rich history and powerful founder network. Dick and Adam at 01a are real-deal operators, having built companies to heights only few have seen. Together, their support gives us the ability to fiercely accelerate our growth and expansion of the mission." – John Henry, co-founder and co-CEO of Loop.
"We are building a completely modern architected insurance company. Our growth will provide fuel to our AI and the ability to provide more great drivers at a fair price." – Carey Anne Nadeau, co-founder and co-CEO of Loop.
"Powered by truly differentiated technology, Loop is going after a huge opportunity to better serve a massive, yet overlooked and undervalued population. We fell in love with this mission-driven team and their ability to use AI to create a more equitable insurance product while building a next generation brand that actually resonates with consumers. As a network-driven firm, we are thrilled to co-lead this round with our partner fund, 01a, alongside participation from our other partner funds, Freestyle and Concrete Rose." – Jaclyn Hester, partner at Foundry.
"It's no wonder insurance today is broken – it is driven by elements that have nothing to do with how you drive. We are convinced that Loop's data-driven approach results in a better experience for customers because it's more honest and transparent. There's no question this is a much better way to create an insurance business that actually works for customers – and John and Carey Anne are precisely the type of entrepreneurs who can lead this much-needed change." – Adam Bain, partner at 01 Advisors.
Get Coverager to your inbox
A really good email covering top news.