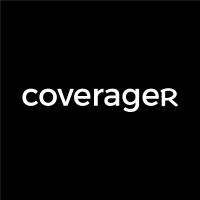 Lincoln Financial Launches Lincoln WellnessPATH
Lincoln Financial Group (NYSE:LNC) announced today that it has launched Lincoln WellnessPATH sm – a financial wellness tool that helps plan sponsors improve employee financial wellness. The tool empowers employees and helps them reach their retirement savings goals.
"Financial wellness is about giving employees the tools and confidence they need to make smarter decisions in every aspect of their lives," said Sharon Scanlon, head of Customer Experience, Retirement Plan Services, Lincoln Financial Group. "From every day budgeting to goal setting and prioritization, we recognize that people want to understand and improve their current financial state."
Competing priorities and debt are challenges employees face when trying to plan for the future. Twenty percent of savers admit to putting off retirement saving because of competing priorities such as a mortgage, credit card debt, student and car loans.
Lincoln Financial's 2017 Retirement Power ® Participant Study showed 51 percent of employees are interested in learning how to budget more effectively, and more than 25 percent of retirement plan participants have researched eight or more financial issues, including: prioritizing financial goals; being on track with savings; and expenses in retirement. Likewise, 78 percent of employees wish they had a better understanding of the elements of saving for retirement in their workplace retirement plans and six in ten cite their employer as a top source of information about financial topics.
"Every employee has a different picture of what his or her retirement will look like, so we created multiple paths to help plan sponsors provide the flexibility employees need on their journey toward financial wellness – including actionable web content, on-site personal support and an interactive financial wellness tool," said Scanlon.
For those who want immediate help with everyday budgeting, goal setting and prioritization, Lincoln WellnessPATH sm helps them improve their financial state right now. After completing a simple quiz, employees are given a wellness score and actionable steps they can follow to improve that score. The tool is easy to use and accessible from the employee's online account. Lincoln WellnessPATH sm gives employees a clear picture of their finances so they can focus on larger goals, like saving for retirement. In addition, goals like paying off student loans, reducing debt and saving for college can be linked so users can keep track of their progress.
To learn more about this enhanced online experience, watch this video, which walks users through how the Lincoln WellnessPATH sm tool works and helps provide the confidence and actionable steps employees need to achieve financial security in retirement.
Get Coverager to your inbox
A really good email covering top news.