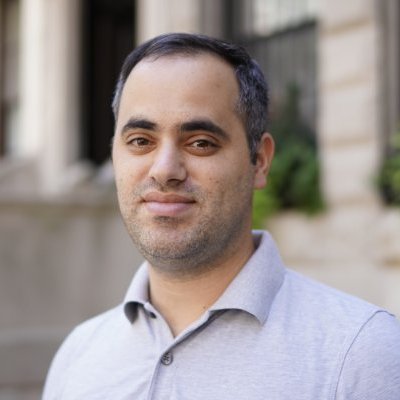 Lemonade's Identity Dilemma
Imagine a supermarket that sells companies, and imagine that Lemonade was for sale – would you expect to find it in the insurance aisle or the technology aisle?
In the first of many blog posts by Lemonade from Dec. 2015, cofounder Daniel Schreiber introduced Lemonade as the "world's first P2P insurance company". In the following video that isn't on Lemonade's YouTube page, Daniel Schreiber continues with the insurance company mantra.
And on the day Lemonade launched in NY, the company published the video below. Quoting Daniel Schreiber (35 seconds in) – "But making insurance instantaneous and delightful takes more than breakthrough technology – it takes a new way of doing business; one that's less conflicted, insurance that's a social good rather than just a necessary evil, and that takes new business models, new actuarial models, and new corporate structures."
From an insurance company to a tech company doing insurance
On Nov. 2016, Lemonade shared stats from the first 48 hours of their NY launch. In the post, Lemonade tells the world that they are "a tech company doing insurance, not an insurer doing an app." In another blog post from Jan. 2017, Shai Wininger sheds some light about the nature of Lemonade: "Call it what you may (and we get it, P2P wasn't a winner) but in a nutshell, Lemonade is a tech company doing insurance, and not an old insurance company with an app." And for the sake of relevancy, this blog post from Jan. 2018 says it all: "Unlike traditional insurers, tech companies won't make do with a global 'loss ratio.' They will monitor the loss ratio per device, browser, and advertising campaign. They will compare the loss ratio of people who press hard on the screen, to those who don't; the loss ratio of those who bought insurance from home, to those who bought it on their commute; those who bought it at 4pm, to those who bought it at 2am. Not only will the machine answer all these questions, it will answer a myriad more we didn't know to ask."
Perception is king
I believe Lemonade will be acquired and their value will be determined by how potential buyers perceive them. If Lemonade will be perceived as an insurance company, their value will be determined by a combination of market share, premiums written, loss ratio, etc., just like a conventional insurance company. However, if Lemonade is perceived as a tech company, it will be harder to determine their value. But that's not all. Lemonade's PR strategy is great from a consumer perspective, but was problematic from an industry perspective. If an insurance company buys Lemonade – the insurance company – what does that say about their old, conflicted model? And if an insurance company buys Lemonade – the tech company – without changing their model, it would be like putting lipstick on a pig.
Hey SoftBank, can you introduce us to SoFi?
SoftBank, which led Lemonade's $120M series C round also led SoFi's $1B series E round. SoFi buying a stake in Lemonade makes perfect sense; both companies have a social mission and they are powered by tech. In the past, SoFi expressed their interest in insurance and they currently offer term life insurance by Protective. With Lemonade, SoFi will get the best tech-enabled insurance brand, over 100,000 policyholders and a whole lot of relevant data.
There's an old saying that when life gives you lemons, you should make lemonade. Personally, I don't think life gave Lemonade any lemons. They had a plan (P2P), they raised money, but then they had to come up with a different plan. Suddenly, the marathon turned into a sprint, and in sprints you can't afford a slow start. Lemonade showed us what they can do in a short period of time, and before we can judge their performance, we need to decide on the nature of their company; insurance or tech.
So, back to that supermarket question – in what aisle would you expect to find Lemonade ?
Get Coverager to your inbox
A really good email covering top news.