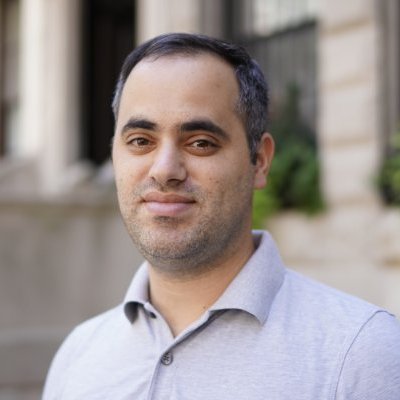 Lemonade in Europe
Apparently, lemonade in the US and Europe are two very different things.
So whenever I ask for lemonade in London they kept on giving me Sprite. What do they call freshly squeezed lemonade here in UK? 😳

— Guy Tang (@Guy_Tang) October 11, 2015
SODA WITH LEMON IS NOT LEMONADE @EUROPE pic.twitter.com/Lg86N4P6Y6

— haley arnold (@haleyarnold03) March 30, 2018
I ordered a lemonade today expecting a nice refreshing lemonade, instead I got a sprite… because apparently in Europe they call sprite lemonade 😞

— Cort (@cortlynrenae) May 9, 2018
Okay, this Europe-wide CO2 shortage is getting silly now: not a SINGLE bottle of Sainsbury's diet lemonade on the shelves this morning. Supplies at Chez Stevens are running low… #crisis https://t.co/VRmcj4mpEv pic.twitter.com/Ug9J6xTSDr

— Paul Stevens (@paul_d_stevens) August 8, 2018
*  *  *
According to Cambridge Dictionary, lemonade has different meanings in the US and the UK. In the US lemonade is a drink made with the juice of lemons, water, and sugar. In the UK lemonade is a cold, sweet fizzy drink (= one with bubbles) with a lemon flavor. So, we took it upon ourselves to discover the lemonade of different European countries.
Lemonade in the UK: If you look for lemonade on Tesco – UK's biggest supermarket chain, you'll find 37 items. Out of those only three are non-carbonated: Snapple Pink Lemonade, Frugo Blue Lemonade, and Tesco Finest Winter Cranberry Lemonade. And apparently, selling lemonade at a lemonade stand is not a common thing – a 5 year-old British girl was fined for selling lemonade without having the proper license… "this would be a national scandal if it happened in the US…" but before you lose it – the local government body that issued the fine said it made a mistake and would cancel the penalty.
Lemonade (limonade) in Germany: In Germany, lemonade can refer to any non-alcoholic sparkling fruit-based drink and it is not restricted to lemon-based ones. Kelly made a video about it and some of the comments are anything but refreshing – "Do you understand that the German word for lemon is not Limo or Limon but Zitrone? Yes? Why then would you insist on having the idea that Limonade must contain lemons and be the same thing as lemonade? If you're going to bother to learn German you need to learn the idea that just because a word in German sounds like a word in English it's not guaranteed to mean the same thing."
Lemonade (limonade) in Belgium: You know where this one is going when lemonade.be has a tagline of "software development that sparkles…" In Belgium, lemonade can be every fruity-sparkly drink that isn't Coke, ice tea or energy drinks. When you ask for lemonade at a Belgian bar, you'll most likely get an orange flavored one like Fanta. And if you're looking for home-style lemonade, Jan Verlinden, Chief Lemonade Maker of Ritchie has got you covered with a sparkly drink based on an old family recipe that comes in 3 flavors: orange with a touch of vanilla, lemon with a bit of raspberry, and grapefruit with a hint of pineapple.
Lemonade (limonata) in Italy: In Italy, the most popular brand of carbonated lemonade is Sanpellegrino – "with 16% of juices of ripe lemons from southern Italy, Sanpellegrino Limonata is in a league of its own. With its intense bouquet of the tasty zest and squeezed juice of lemons, Limonata has a soothing opal white colour that is punctuated with clean, crisp bubbles. Smooth on the palate, Sanpellegrino Limonata is a delicately balanced drink with fresh and tart notes that linger in the mouth, with the perfect sweet touch to end." Sparkly or not, at least the Italians don't confuse lemonade with Sprite, or other flavors.
Lemonade (limonade) in France: If you're looking for American-style lemonade in France then don't ask for lemonade, as you'll get sparkly drinks with a lemon taste like 7 Up or Sprite. The sweetened and diluted lemon juice is called citronnade, so when you visit France, order a citron pressé and you'll get a tall glass filled with ice, along with a little pitcher of water and a little dish of sugar cubes. The waiter will then squeeze an entire lemon into the glass, leaving you to mix your drink to suit your taste.
Lemonade (limonada) in Spain: No confusion here – lemonade is usually watered down lemon juice and sugar. Fun Fact: as part of an advertising campaign, Limon & Nada, a Spanish lemonade brand owned by Coca-cola's Minute Maid, has set up vending machines that offer discounts according to how hot the weather is. The machines have a special software that adjusts the cost as the temperature fluctuates – prices are set at €2 a can for temperatures of up to 25 degrees Celsius (77 F), €1.40 at 26-29 degrees, and €1 (think: half price) when the mercury rises to thirty degrees.
Lemonade (limonade) in the Netherlands: The most popular version of lemonade is offered via sugary syrups that can be added to water, cold drinks and food. In some parts of the country lemonade also refers to orange juice with carbonic acid, as it isn't restricted to just lemon flavor. But, if you're looking for a version without sugary syrups, Moj Lemonade has the good stuff: 100% real fruit, fresh spring water, carbon dioxide and just a little bit of natural cane sugar, available in two flavors – rhubarb and gooseberries & elderflower.
Bottom Line: different pronunciations and different interpretations are a brand's worst nightmare .
Get Coverager to your inbox
A really good email covering top news.