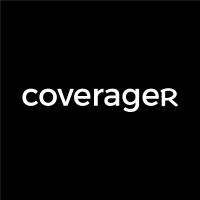 Layoffs at GEICO's R&D department
According to information obtained by Coverager, GEICO laid off a large portion of its research and development department yesterday. The department had approximately 250 employees and around 70 employees (from a smaller unit of 115 within the R&D department) were impacted by this move, which was sudden according to a source with direct knowledge of the matter.
The layoffs affected employees with different experience levels, including a well-respected director. It is also believed that an AVP who "retired" was impacted by this decision.
Here's the GEICO email announcing the layoffs :
"Our customers' needs, the market, and the type of work we need to do have all shifted radically. This means our department needs new skills and new approaches to meet the evolving demands of our customers. To adapt to these new demands, RAD will be reorganized to form a nimbler and more efficient research and development organization. We will achieve this by consolidating our modeling, product design, and customer analytics functionality into cohesive R&D teams for each product.
I'm sorry to share that as part of this reorganization there are positions and skillsets that no longer support our department's focus or structure, so these positions are being eliminated. Our Product Research and development, and Modeling teams will be most impacted.
Throughout the day today, Human Resources will be contacting individuals who no longer have a position within this department. These associates will have time to post to jobs within GEICO, and it's our hope they will find new roles.
I've sent this note to the whole department so that everyone is aware of the change and the conversations that will be taking place going forward.
I recognize that this is a major and sudden change for our department, and one that is not only difficult to share but also one we do not take lightly. I can also appreciate how unsettling this can be for all of you who have contributed to our successes and served our customers well.
I want to express my deepest appreciation to this entire department for the work you've done to get us to where we are today."
We reached out to GEICO for a comment and we will update this story if necessary.
Get Coverager to your inbox
A really good email covering top news.