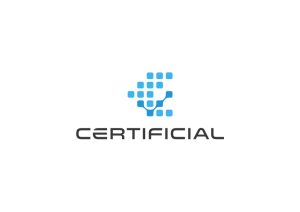 Katherine Moura Named Chief Marketing Officer at Certificial
Moura to lead marketing and branding strategy for continuous insurance monitoring startup
Certificial, the intelligent insurance verification and monitoring platform, announced today that it has appointed Katherine Moura as Chief Marketing Officer.
Moura has worked in the insurtech industry for more than seven years and was the CMO at CoverHound and CyberPolicy, a leading digital insurance marketplace for individuals and small businesses that was recently acquired by Brown & Brown, Inc. (NYSE:BRO).
As CMO of Certificial, Moura will lead all marketing strategy and brand development as the company continues to build on momentum from their Series A funding. Her deep knowledge of the insurance industry, paired with her experience in leading startups to achieve global brand recognition, will be crucial to Certificial's rise.
Certificial Co-Founder and CEO Pete Teresi said,"We are thrilled to welcome Katherine to our team. She joined CoverHound at the same stage, and her experience building their brand and market position will be a tremendous asset in support of Certificial's hypergrowth."
Moura said, "As a real-time insurance verification platform, Certificial is reducing Errors and Omissions exposure by enabling smart COIs that are always accurate and up-to-date. They truly are the future of digital insurance verification, and I'm excited to be joining Certificial at such a pivotal time in their growth."
In 2021 alone, Certificial has welcomed over 8,000 new agencies and brokers to the platform. This level of adoption, fueled by funding from Nationwide and key partnerships with insurance solution giants IVANS and EXL, has positioned the startup to create industry-wide transformation.
About Certificial
Certificial is the leading, dynamic Certificate of Insurance (COI) platform that is transforming the insurance verification process by using real-time data to ensure businesses have continuous, compliant coverage. By combining certificate issuance and compliance management into one simple platform, Certificial eliminates risk, ensures compliance, and reduces costs for every stakeholder in the COI process. Unlike other solution providers in this space, Certificial encompasses the entire process of creating and distributing smart COIs by enabling agents and insureds the ability to provide third parties with continued access to coverage information, acting as an extension of the system of record to certificate holders. Cofounded by the former Chief Technology Officer of ACORD and backed by top investors, Nationwide, IA Capital, Fin VC, Cameron Ventures, and Cofounders Capital, Certificial is driving the future of digital insurance verification with their Smart COI Network™.