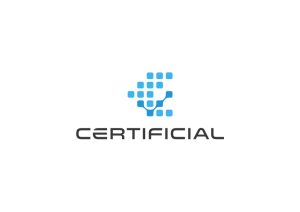 Certificial Launches Best in Class Reseller Program
Following a successful pilot with AssuredPartners Agribusiness the Reseller Program is now available to any insurance agency
Certificial, the intelligent insurance verification and monitoring platform, announced today the launch of the Certificial Reseller Program, available to any agency as a resource to boost revenue, strengthen customer relationships and allow agencies to remain competitive.
"We've created this program for any agency to make it easier to find additional ways to add value to their clients. Dozens of agencies have already pre-registered, and our goal is to make this program valuable to Insurers of all sizes," says Certificial Co-Founder Rob Blanchette.
AssuredPartners Agribusiness has successfully piloted the Reseller Program, using Certificial to manage compliance for clients which has resulted in reduced risk for both AssuredPartners and for the clients. Additionally, AssuredPartners experienced a 30% increase in responses and compliance with Certificial's Reseller Program than the previous method.
Of the pilot program, Jordanne Oleson, Team Leader at AssuredPartners said, "Becoming a Certificial Partner was a strategic move for AssuredPartners Agribusiness. The partnership allowed us to help our clients help themselves." She added, "We now have stronger relationships with them, have a much higher level of compliance and have shifted to become fully digital."
Key Components of the Reseller Program include:
Drive More Revenue –

Earn additional revenue by becoming a Certificial reseller.

Build Stronger Relationships –

Give clients peace of mind knowing their supplier compliance is covered.

Reduce Client Risk –

Utilize the industry-approved Smart COI Network™ to manage compliance in a single location leaving no room for error.

Beat out the Competition –

Set apart from the competition by providing a service other agencies are not.

Save Time & Money –

Reduce clients' workloads and save them thousands a year by tracking and monitoring certificates for their suppliers.

Give Clients a Holistic Experience

–

Issue, track and monitor certificates of insurance in one simple platform.
"This is a revolutionary offering that is transforming the way agents serve their clients. We look forward to extending the offering of a reseller program to all agents in 2022 as Smart COIs become the industry standard" said Certificial CEO and Co-Founder Pete Teresi. 
It's been a busy 2021 for Certificial, earlier this year the company announced its Series A funding round. Investors include IA Capital, a New York-based private investment firm specializing in Insurtech and Fintech as the lead investor, Nationwide, Cofounders Capital, Fin VC, and Cameron Ventures.
Certificial has welcomed more than 8,000 new agencies and brokers to the platform. As evidenced by Nationwide's investment in the company, carrier adoption of Certificial is quickly ramping up. The platform supports tens of thousands of corporate users, including several leading U.S. companies from all industries, that can now monitor their suppliers' insurance coverage in real-time, without the administrative burden and cost.
To learn more about the Certificial Reseller Program visit: certificial.com/reseller-program. 
About Certificial:
Certificial is the leading, dynamic Certificate of Insurance (COI) platform that is transforming the insurance verification process by using real-time data to ensure businesses have continuous, compliant coverage. By combining certificate issuance and compliance management into one simple platform, Certificial eliminates risk, ensures compliance, and reduces costs for every stakeholder in the COI process. Unlike other solution providers in this space, Certificial encompasses the entire process of creating and distributing smart COIs by enabling agents and insureds the ability to provide third parties with continued access to coverage information, acting as an extension of the system of record to certificate holders. Cofounded by the former Chief Technology Officer of ACORD and backed by top investors, Nationwide, IA Capital, Fin VC, Cameron Ventures, and Cofounders Capital, Certificial is driving the future of digital insurance verification with their Smart COI Network™.
AssuredPartners Agribusiness
APAG is one of the largest independently owned brokers of agri-business insurance in the country, providing a full range of brokerage services including employee benefits, property and casualty, personal insurance, bonds, agri-business and financial services. We are 100% dedicated to quality, keeping promises, and of course, the interests of our clients. Our Mission: Inspire an atmosphere of creativity and action focused on client satisfaction and innovative solutions which exceed expectations and result in a world class customer experience. Our Vision: To be a world class provider of innovative insurance and risk management solutions that create smarter choices for our customers who feed the world.