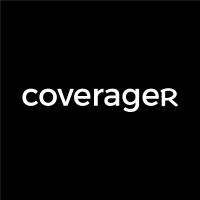 Just Lead
Hiscox wants to be America's leading small business insurer and it doesn't matter if it leads from the front or back. "A key part of our expansion has been an omnichannel distribution strategy we like to refer to as All roads lead to Hiscox," Kevin Kerridge, the CEO of Hiscox USA said last year. "We strongly believe that the most effective way of acquiring customers is by supporting all the various channels where they choose to place their business insurance. We are ultimately agnostic as to whether a small business reaches us and transacts with us directly or through our partners."
In a regular industry, if you want to be a leader, you can't be agnostic. In 2017, Nike introduced the "consumer direct offense" strategy, a new company alignment to better serve the consumer personally, at scale. "The future of sport will be decided by the company that obsesses the needs of the evolving consumer," said Mark Parker, Nike's chairman, president, and CEO. "Through the Consumer Direct Offense, we're getting even more aggressive in the digital marketplace, targeting key markets and delivering product faster than ever."
The new strategy was designed to get Nike closer to the customer, an element that was lacking not so long ago – in 2011, nearly 84% of Nike's revenue was generated from its wholesale business.
In a perfect world, selling to customers directly allows brands to make more money and control the experience. This premise led different companies to build direct-to-consumer capabilities but of course, just building it doesn't mean they will come. So, Nike took it a step further and in the past ~3 years it cut ties with about 50% of its "undifferentiated" wholesale accounts (including DSW) while delivering strong double-digit growth. Based on financial results shared last year, Nike's wholesale business was reduced to ~61% of total revenues while direct sales grew to ~39%.
Nike is not alone. Companies like Adidas and Under Armour are also taking similar measures. "[Under Armour] will begin to exit certain undifferentiated wholesale distribution, primarily in North America, starting in the back half of 2021," said David Bergman, the company's CFO last year.
While companies like Nike and Under Armour care enough about differentiation to take their products off the shelves of major retailers, Hiscox, and many other insurance players are indifferent when it comes to how their products are sold. And when you are indifferent, others come in to try and make a difference.
This week was embedded week at Coverager. Tint raised $25 million to help platforms embed insurance and guarantee products. 180° Insurance raised over $31 million to do the same in Brazil. Pet services company Wag, which blends an insurance offering on its home page, announced a SPAC deal. Zagg, the company that makes phone cases and screen protectors, introduced a phone protection plan. And fintech unicorn Revolut embedded a pet insurance offering in its banking app.
Embedded insurance seems to be the new trend and even Hiscox is embarking on an embedded journey. In 2022, the insurer plans to launch a third-party workers compensation product on its platform as well as additional products by other carriers. "Hiscox USA seeks a Partnership Product Manager to support and develop our exciting plans to bring other carrier's products to our direct to consumer and other digital channels. This is a new venture for Hiscox USA and core to our aim of being America's leading small business insurer."
If you want to lead, you need to be strong. If you want to be strong you need to eat. But Hiscox has a limited risk appetite and when you couple that with experience, you understand that it isn't wise to bite off more than you can chew. Next Insurance understood the same thing but faster with the acquisition of AP Intego – "combining our teams makes us even more valuable for small businesses across the U.S.," the company writes.
Hiscox, like Next, is betting on the indifference of some insurance carriers in an attempt to make a difference to its bottom line. In a perfect world, selling to customers directly allows brands to make more money but unlike shoes, commercial insurance products don't feature a price tag before checkout. To offset some of the costs of acquiring customers directly, Hiscox is looking to improve its conversion rates with the obvious tactic of offering more products.
There's a famous saying that if you can't explain it simply, you don't understand it well enough. Well, here is our simple explanation: Insurance companies don't have the right to be consumer-facing brands. When Hiscox (or any other insurance company) will be able to cut the number of distributors in half while still growing sales, we'll witness a true insurance brand. Until then, insurance companies will need to incentivize agents, improve their D2C capabilities, and jump on the embedded train.
Get Coverager to your inbox
A really good email covering top news.