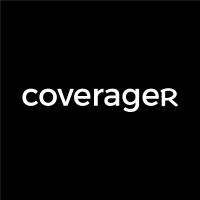 Insurance With Borders by Lemonade
It's a great time to talk about Lemonade's expansion strategy , now that the online insurer shared their 2017 Edition Transparency Chronicle, highlighting their improved loss ratio and Q4 growth.
Refresher
In December 2016, Lemonade announced that by the end of 2017 they will be "open for business" across the US (minus Mississippi, Washington and Wyoming). However, 13 months later, Lemonade is only available in 8 states: New York, California, Illinois, Texas, Ohio, Nevada, New Jersey and Rhode Island.
And then came this announcement by Lemonade: "Our announcement yesterday, of a $120 million Series C funding round led by SoftBank, sets the stage for our global expansion."
Let's connect the dots.
I. Lemonade's advertising strategy
According to SEMrush, Lemonade's AdWords (Google) monthly estimated budget is around $12K. Here's what 12k can buy on Google:
600 Clicks for the term "renters insurance" (CPC = $20)
444 Clicks for the term "renters insurance NYC" (CPC = $27)
279 Clicks for the term "homeowners insurance" (CPC = $43)
Also, Lemonade's organic positions on Google search aren't great. They have several insurers ahead of them when searching for terms that include renters / homeowners insurance.
Lemonade's performance on Google isn't enough to sell over 100k policies. But, Lemonade isn't selling insurance online the logical way, where people must first show interest. Instead, Lemonade is betting on their product, by targeting young people in big cities on places like Facebook:
II. Offline is also an option
Lemonade doesn't have enough cash to compete against insurers with huge ad budgets. So, instead of relying only on the tempting yet expensive world of online advertising, Lemonade chooses to also go offline and build real-life relationships with real-estate-related brands and websites. Notable partnerships include BuildingLink, which offers a platform for property managers and tenants (reaching over 1.6M residents) and Stonehenge, along with websites like The Rental Girl, and Zeus.
And Lemonade can get very creative with their partnerships.
What started as a meeting about collaboration with @Lemonade_Inc one early morning in NY, ended up as an acquisition by @fiverr. Congrats @andco for joining an amazing company and team.

— Shai Wininger (@shai_wininger) January 25, 2018
One more thing. Over 50% of their 2017 sales came in the 4th quarter.  Word-of-mouth advertising definitely played a role.
Woo just got my roommate to sign up for @Lemonade_Inc! Just goes to show you how great products yield even better word of mouth marketing.

— Pat Cines (@patrickcines) January 27, 2018
@Lemonade_Inc do you I get some kind of compensation for referring over 100+ people to yall?? 🤔

— Bie (@allhailqueenbie) January 26, 2018
But, Lemonade's advertising strategy, partnerships and even word-of-mouth have borders.
III. Welcome to Idaho
Idaho…
…the state that's known for great potatoes.
…the state where the tallest building is 18 floors high.
…the state with 68% owner-occupied housings.
Right now, Lemonade is taking advantage of tools and partnerships that are mostly available in states with a low percentage of owner-occupied housings; California's percentage of owner-occupied housings is 54% and New York's is 53%, both of which represent the bottom of the list.
In fact, in NYC, 20 landlords own more than 150,000 of the city's rental units. The housing landscape in NYC and California allows Lemonade to be super efficient and effective with their marketing strategy of targeting young people, forming partnerships, and benefiting from word-of-mouth advertising among like-minded individuals. But, that isn't going to work as well in a place like Idaho, which isn't a big "rental state". And if Lemonade asks for help, they'll probably discover that the only thing connecting The Rental Girl and Idaho is a potato .
IV. Time + Patience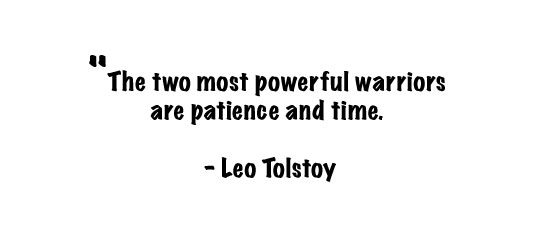 Lemonade's $180M funding can buy them time, but can it buy them patience? When a company raises a significant amount from investors, pressure comes knocking on the door. So far, Shai Wininger and Daniel Schreiber are taking their time and keeping their cool; after all, insurance isn't a sprint, it's a marathon. But, will their investors also be patient? And what happens if State Farm decides to buy BuildingLink? It's not out of this world.
Lemonade made the right move by focusing on states with a high percentage of cool, hip, tech-savvy renters (75% of their policyholders are under 35). It was good for business, great for PR, and enough to make a lot of insurance people sour. But, Lemonade is in a very delicate situation and it will be interesting to see what moves they make, and whether or not these moves will be influenced by the pressure to grow fast. If the cofounders will be able to control the ship, then I wouldn't be surprised to see Lemonade selling renters insurance in London, before selling homeowners insurance in Idaho. Places with a high percentage of renters and a young demographic will help Lemonade keep the momentum going at a relatively low marketing cost.
V. Forget patience
Let's not forget, Lemonade still has a secret weapon – Fiverr – the global online marketplace offering tasks and services, starting at $5. Let me explain. If Lemonade's looking to boost their marketing efforts on a low budget (shouldn't you-all?), they can use Fiverr that enjoys ~37M monthly visitors. Here's how: Shai, the cofounder of Lemonade, who is also the cofounder of Fiverr, can reach out to all the service providers on Fiverr and hire them for one project: creating Lemonade ads and graphics, which would then be displayed in their portfolios on Fiverr. Imagine seeing only pink boxes and Lemonade ads for a couple of days…
Get Coverager to your inbox
A really good email covering top news.